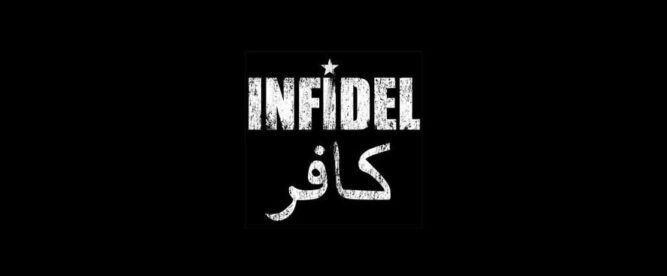 Many Muslims believe that all non-Muslims, including Jews and Christians, are disbelievers (kafir). However, the Quran indicates that some Jews and Christians are actually righteous. The Jews and Christians that follow their faith are referred to by the Quran as 'Ahl-e-Kitab' i.e. People of the Book, not 'Kuffars' (Disbelievers). From the Quran's perspective, even the Mushrikeen (idolaters) are not necessarily Kuffar. One is not responsible for what one does not know. To claim otherwise is neither just nor true. We see in verse 9:6 proof that idolaters (mushrikeen) were not automatically branded as "kuffar" (disbelievers) as they were simply ignorant (did not know).
وَإِنْ أَحَدٌ مِّنَ الْمُشْرِكِينَ اسْتَجَارَكَ فَأَجِرْهُ حَتَّىٰ يَسْمَعَ كَلَامَ اللَّهِ ثُمَّ أَبْلِغْهُ مَأْمَنَهُ ۚ ذَٰلِكَ بِأَنَّهُمْ قَوْمٌ لَّا يَعْلَمُونَ
And if any one of the polytheists seeks your protection, then grant him protection so that he may hear the words of Allah. Then deliver him to his place of safety. That is because they are a people who do not know. (9:6)
Therefore, if idolaters (mushrikeen) are not automatically disbelievers (kuffar), then obviously Jews and Christians are not automatically disbelievers (kuffar).
People only become disbelievers (kuffar) if the following conditions are met
The truth has been made clear to them
They have no reason left to deny it
They still choose to deny the truth
In addition, only God has the right to brand someone as a disbeliever (kafir).
The message of truth is made clear to different societies by God's messengers. That is the one and only job of the messengers, as indicated in 24:54.
قُلْ أَطِيعُوا اللَّهَ وَأَطِيعُوا الرَّسُولَ ۖ فَإِن تَوَلَّوْا فَإِنَّمَا عَلَيْهِ مَا حُمِّلَ وَعَلَيْكُم مَّا حُمِّلْتُمْ ۖ وَإِن تُطِيعُوهُ تَهْتَدُوا ۚ وَمَا عَلَى الرَّسُولِ إِلَّا الْبَلَاغُ الْمُبِينُ
Say, "Obey Allah and obey the Messenger; but if you turn away – then upon him is only that [duty] with which he has been charged, and upon you is that with which you have been charged. And if you obey him, you will be [rightly] guided. And there is not upon the Messenger except the [responsibility for] clear notification." (24:54)
Verse 3:113-114 proves that some Jews and Christians are righteous.
لَيْسُوا سَوَاءً ۗ مِّنْ أَهْلِ الْكِتَابِ أُمَّةٌ قَائِمَةٌ يَتْلُونَ آيَاتِ اللَّهِ آنَاءَ اللَّيْلِ وَهُمْ يَسْجُدُونَ يُؤْمِنُونَ بِاللَّهِ وَالْيَوْمِ الْآخِرِ وَيَأْمُرُونَ بِالْمَعْرُوفِ وَيَنْهَوْنَ عَنِ الْمُنكَرِ وَيُسَارِعُونَ فِي الْخَيْرَاتِ وَأُولَٰئِكَ مِنَ الصَّالِحِينَ
They are not [all] the same; among the People of the Scripture is a community standing [in obedience], reciting the verses of Allah during periods of the night and prostrating [in prayer]. They believe in Allah and the Last Day, and they enjoin what is right and forbid what is wrong and hasten to good deeds. And those are among the righteous. (3:113-114)
Verse 5:82-83 proves that some Christians are righteous.
لَتَجِدَنَّ أَشَدَّ النَّاسِ عَدَاوَةً لِّلَّذِينَ آمَنُوا الْيَهُودَ وَالَّذِينَ أَشْرَكُوا ۖ وَلَتَجِدَنَّ أَقْرَبَهُم مَّوَدَّةً لِّلَّذِينَ آمَنُوا الَّذِينَ قَالُوا إِنَّا نَصَارَىٰ ۚ ذَٰلِكَ بِأَنَّ مِنْهُمْ قِسِّيسِينَ وَرُهْبَانًا وَأَنَّهُمْ لَا يَسْتَكْبِرُونَ وَإِذَا سَمِعُوا مَا أُنزِلَ إِلَى الرَّسُولِ تَرَىٰ أَعْيُنَهُمْ تَفِيضُ مِنَ الدَّمْعِ مِمَّا عَرَفُوا مِنَ الْحَقِّ ۖ يَقُولُونَ رَبَّنَا آمَنَّا فَاكْتُبْنَا مَعَ الشَّاهِدِينَ
You will surely find the most intense of the people in animosity toward the believers [to be] the Jews and those who associate others with Allah; and you will find the nearest of them in affection to the believers those who say, "We are Christians." That is because among them are priests and monks and because they are not arrogant. And when they hear what has been revealed to the Messenger, you see their eyes overflowing with tears because of what they have recognized of the truth. They say, "Our Lord, we have believed, so register us among the witnesses. (5:82-83)
Verse 7:159 proves that not all Jews are bad or unjust.
وَمِن قَوْمِ مُوسَىٰ أُمَّةٌ يَهْدُونَ بِالْحَقِّ وَبِهِ يَعْدِلُونَ
And among the people of Moses is a community which guides by truth and by it establishes justice. (7:159)
Verse 5:66 indicates that, at the time of Prophet Muhammad, some Jews and Christians were on the right course but most were not.
وَلَوْ أَنَّهُمْ أَقَامُوا التَّوْرَاةَ وَالْإِنجِيلَ وَمَا أُنزِلَ إِلَيْهِم مِّن رَّبِّهِمْ لَأَكَلُوا مِن فَوْقِهِمْ وَمِن تَحْتِ أَرْجُلِهِم ۚ مِّنْهُمْ أُمَّةٌ مُّقْتَصِدَةٌ ۖ وَكَثِيرٌ مِّنْهُمْ سَاءَ مَا يَعْمَلُونَ
And if only they upheld [the law of] the Torah, the Gospel, and what has been revealed to them from their Lord, they would have consumed [provision] from above them and from beneath their feet. Among them are a moderate community (on the right course), but many of them – evil is that which they do. (5:66)
One must remember that the same religion was inspired in all of the prophets, including prophets Moses and Jesus. This is proven in 42:13.
شَرَعَ لَكُم مِّنَ الدِّينِ مَا وَصَّىٰ بِهِ نُوحًا وَالَّذِي أَوْحَيْنَا إِلَيْكَ وَمَا وَصَّيْنَا بِهِ إِبْرَاهِيمَ وَمُوسَىٰ وَعِيسَىٰ ۖ أَنْ أَقِيمُوا الدِّينَ وَلَا تَتَفَرَّقُوا فِيهِ ۚ كَبُرَ عَلَى الْمُشْرِكِينَ مَا تَدْعُوهُمْ إِلَيْهِ ۚ اللَّهُ يَجْتَبِي إِلَيْهِ مَن يَشَاءُ وَيَهْدِي إِلَيْهِ مَن يُنِيبُ
He has ordained for you of religion (Arabic: Deen) what He enjoined upon Noah and that which We have revealed to you, [O Muhammad], and what We enjoined upon Abraham and Moses and Jesus – to establish the religion and not be divided therein. Difficult for those who associate others with Allah is that to which you invite them. Allah chooses for Himself whom He wills and guides to Himself whoever turns back [to Him]. (42:13)
Many Muslims use verse 2:120 to infer that the Jews and Christians follow a different religion.
وَلَن تَرْضَىٰ عَنكَ الْيَهُودُ وَلَا النَّصَارَىٰ حَتَّىٰ تَتَّبِعَ مِلَّتَهُمْ ۗ قُلْ إِنَّ هُدَى اللَّهِ هُوَ الْهُدَىٰ ۗ وَلَئِنِ اتَّبَعْتَ أَهْوَاءَهُم بَعْدَ الَّذِي جَاءَكَ مِنَ الْعِلْمِ ۙ مَا لَكَ مِنَ اللَّهِ مِن وَلِيٍّ وَلَا نَصِيرٍ
And never will the Jews or the Christians approve of you until you follow their form of religion (Arabic: Millatahum). Say, "Indeed, the guidance of Allah is the [only] guidance." If you were to follow their desires after what has come to you of knowledge, you would have against Allah no protector or helper. (2:120)
However, you will see a difference between verses 42:13 and 2:120 in that 42:13 uses the word "deen" whereas verse 42:13 uses the word "millatahum".
The word "deen" means religion whereas the word "millat", in the context of verse 2:120, means "way of belief or form of religion." According to the Edward Lanes Lexicon, we see this definition as follows:
The word "millat" is also in verse 16:123 where prophet Muhammad was told to follow Abrahams "form of religion" (millat).
ثُمَّ أَوْحَيْنَا إِلَيْكَ أَنِ اتَّبِعْ مِلَّةَ إِبْرَاهِيمَ حَنِيفًا ۖ وَمَا كَانَ مِنَ الْمُشْرِكِينَ
Then We revealed to you, [O Muhammad], to follow the form of religion (Arabic: millat) of Abraham, inclining toward truth; and he was not of those who associate with Allah. (16:123)
In other words, people can be part of the same "deen" (religion" but their way / form "millat" may be different. The correct way, according to verse 16:123, is the way of Prophet Abraham. This "way", according to this verse, is to not join anything with God including partnerships, idols, and intercessors. This "way" applies to Muslims, Christians and Jews.
Related articles