I hate texturing walls. Not because I don't like how most textured walls look (knockdown texture), but because I can never texture a wall to look close enough to how the pros do it and I don't like having to wait some period of time and trying to knock down the texture compound using a trowel or knockdown tool. After researching various ways to texture a wall, I conducted an experiment and came up with a process and set of tools that I think make it really easily to texture a wall and have it look nice and close enough to professional knockdown-textured walls.
Materials:
Paint brush
3/8″ nap roller
3/4″ nap roller
2'x2′ drywall
Experiment:
I used a drill attachment to mix the texture compound until it became creamy. Then, I painted the texture compound on the test 2'x2′ drywall using each type of applicator.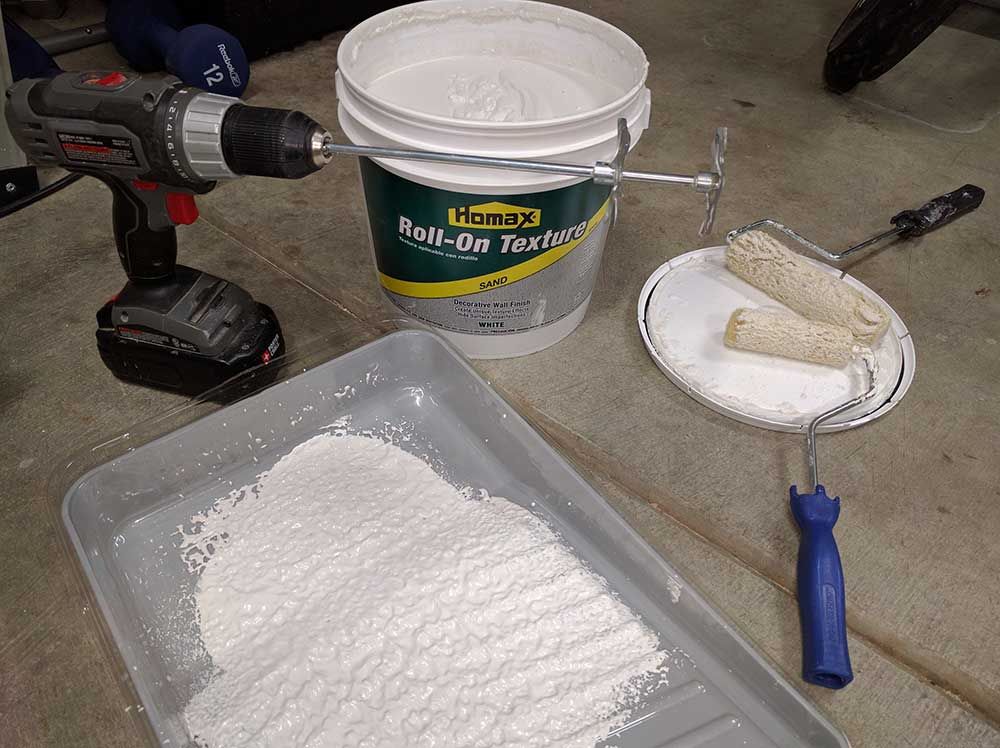 Here are the results of each application. (Note: I adjusted the levels of the images in Photoshop to accentuate the texture details so you can compare each result).
As you can see, the paint brush produced the least amount of texture and the texture became thicker with increasing roller nap. Based on these results, it's clear that the specialty goop loop roller produced the most noticeable texture and was closest to a professional knockdown texture.
Conclusion:
Use the specialty goop loop roller and apply texture to a wall or ceiling.
Note:
You can make your own texture compound with the following recipe:
1 pint water
Mix consistency—thick oatmeal/barely pourable