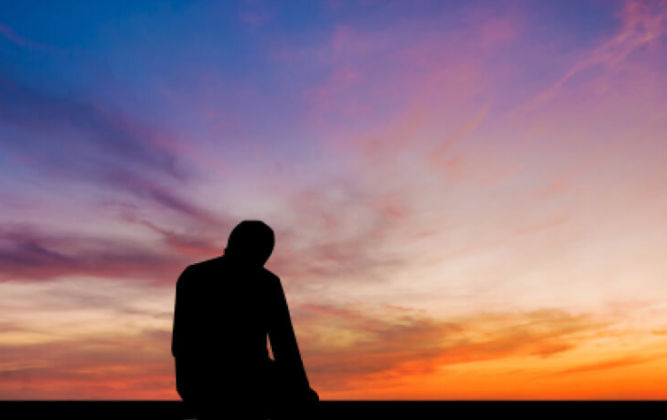 Do we have to pray in Arabic?
Most Muslims believe that praying must be done in Arabic. However, the Quran does not require prayer to be done only in Arabic. As a matter of fact, the Quran requires that you understand what you are saying when you are praying. If you don't speak Arabic, you would likely not understand what you are saying, in which case you should probably pray in a language that you understand. Sadly, many, if not most, Muslims today continue to pray in Arabic yet have only a vague idea as to the meaning of the Arabic sounds they make. Many Muslims who were raised Muslim were taught to memorize the Arabic words that they utter during prayer. By the time they are adults, or even before then, they could recite the Arabic words without even thinking much or at all. Arguably, if you don't understand the meaning of the words you utter during prayer, you will likely lose focus and your mind will wander off to think about anything but God. Consequently, it would be understandable to see why some people would lose interest in praying or feel that it is futile as they don't feel any connection with God or feel they are even communicating with God.
Variations in language and color
In verse 30:22, we see that God created man having different languages and colors.
وَمِنْ آيَاتِهِ خَلْقُ السَّمَاوَاتِ وَالْأَرْضِ وَاخْتِلَافُ أَلْسِنَتِكُمْ وَأَلْوَانِكُمْ ۚ إِنَّ فِي ذَٰلِكَ لَآيَاتٍ لِّلْعَالِمِينَ
And of His signs is the creation of the heavens and the earth and the diversity of your languages and your colors. Indeed in that are signs for those of knowledge. (30:22)
And since God is fair and just, it wouldn't make sense that God would make any particular group or groups of people at an advantage or disadvantage, whether due to native language or for any other reason.
Different Messengers, Different Languages
Verse 14:4 proves that the messengers of God all spoke the language of their respective communities.
وَمَا أَرْسَلْنَا مِن رَّسُولٍ إِلَّا بِلِسَانِ قَوْمِهِ لِيُبَيِّنَ لَهُمْ ۖ فَيُضِلُّ اللَّهُ مَن يَشَاءُ وَيَهْدِي مَن يَشَاءُ ۚ وَهُوَ الْعَزِيزُ الْحَكِيمُ
And We did not send any messenger except [speaking] in the language of his people to state clearly for them, and Allah sends astray [thereby] whom He wills and guides whom He wills. And He is the Exalted in Might, the Wise. (14:4)
There are many verses in the Quran that prove that many of the prophets before Muhammad prayed. That being the case, what language did prophets Moses and Jesus pray in knowing that they did not speak Arabic. What about all of the other prophets and messengers such as Saleh, Hud, Lot, Abraham, Ishmael, Isaac, David, Solomon? They most likely did not all speak Arabic.
In verse 42:7, we see the Quran was revealed in Arabic to Muhammad, an Arabic-speaking person, to warn the Arabic-speaking people in his community.
وَكَذَٰلِكَ أَوْحَيْنَا إِلَيْكَ قُرْآنًا عَرَبِيًّا لِّتُنذِرَ أُمَّ الْقُرَىٰ وَمَنْ حَوْلَهَا وَتُنذِرَ يَوْمَ الْجَمْعِ لَا رَيْبَ فِيهِ ۚ فَرِيقٌ فِي الْجَنَّةِ وَفَرِيقٌ فِي السَّعِيرِ
And thus We have revealed to you an Arabic Qur'an that you may warn the Mother of Cities [Makkah] and those around it and warn of the Day of Assembly, about which there is no doubt. A party will be in Paradise and a party in the Blaze. (42:7)
Though the Quran is meant for all of humanity, the Quran was revealed in Arabic so that the immediate community who spoke Arabic would understand it. Obviously, if the Quran was to be given to someone in Japan, it would need to be translated into Japanese.
The primordial testimony
In verse 7:172, we see that when God creates everyone (the Children of Adam), God asks each one of us if He is our Lord. In response, each one of us responds by saying, "Yes, we testify" that God is our Lord.
وَإِذْ أَخَذَ رَبُّكَ مِن بَنِي آدَمَ مِن ظُهُورِهِمْ ذُرِّيَّتَهُمْ وَأَشْهَدَهُمْ عَلَىٰ أَنفُسِهِمْ أَلَسْتُ بِرَبِّكُمْ ۖ قَالُوا بَلَىٰ ۛ شَهِدْنَا ۛ أَن تَقُولُوا يَوْمَ الْقِيَامَةِ إِنَّا كُنَّا عَنْ هَٰذَا غَافِلِينَ
And [mention] when your Lord took from the children of Adam – from their loins – their descendants and made them testify of themselves, [saying to them], "Am I not your Lord?" They said, "Yes, we have testified." [This] – lest you should say on the Day of Resurrection, "Indeed, we were of this unaware." (7:172)
Since we testified to God upon our creation, likely before we even had a chance to open our eyes, what language, then, did we speak to God in?
God understands all languages
Verse 17:44 indicates that everything in existence declares God's glory and praises Him even though we humans don't understand how other creatures do it. Nevertheless, the verse proves that God understands all languages.
تُسَبِّحُ لَهُ السَّمَاوَاتُ السَّبْعُ وَالْأَرْضُ وَمَن فِيهِنَّ ۚ وَإِن مِّن شَيْءٍ إِلَّا يُسَبِّحُ بِحَمْدِهِ وَلَٰكِن لَّا تَفْقَهُونَ تَسْبِيحَهُمْ ۗ إِنَّهُ كَانَ حَلِيمًا غَفُورًا
The seven heavens and the earth and whatever is in them exalt Him. And there is not a thing except that it exalts [ God ] by His praise, but you do not understand their [way of] exalting. Indeed, He is ever Forbearing and Forgiving. (17:44)
In verse 21:79 we see that mountains, birds and prophet David praised God yet neither did prophet David nor do birds or mountains speak Arabic.
فَفَهَّمْنَاهَا سُلَيْمَانَ ۚ وَكُلًّا آتَيْنَا حُكْمًا وَعِلْمًا ۚ وَسَخَّرْنَا مَعَ دَاوُودَ الْجِبَالَ يُسَبِّحْنَ وَالطَّيْرَ ۚ وَكُنَّا فَاعِلِينَ
And We gave understanding of the case to Solomon, and to each [of them] We gave judgment and knowledge. And We subjected the mountains to exalt [Us], along with David and [also] the birds. And We were doing [that]. (21:79)
Don't pray until / unless you understand what you are saying
In verse 4:43, God instructs us to not pray until we understand what we are saying during prayer.
يَا أَيُّهَا الَّذِينَ آمَنُوا لَا تَقْرَبُوا الصَّلَاةَ وَأَنتُمْ سُكَارَىٰ حَتَّىٰ تَعْلَمُوا مَا تَقُولُونَ
O you who have believed, do not approach prayer with a mind befogged (Arabic: sukara) until you know what you are saying … (4:43)
The Arabic word "sukara" in the verse above is usually translated as drunken intoxication as that is the popular meaning of the word. However, like many other words, "sukara" has other meanings, and in the context of this verse, it most likely means a state of mind devoid of clarity whether due to anger, distraction, or anything else. The specific word for "intoxication / drink" is "khamr" as used in verse 5:90. Since "khamr" is not the word used in verse 7:172 above, then the meaning of the phrase "until you know what you are saying" is not about getting over a hangover but rather about literally understanding the meaning of the words you say during prayer.
Based on the correct understanding of verse 7:172 just explained, it would appear that most Muslims are violating this verse since they simply don't understand the meaning of the words they utter during prayer.
Are you supposed to pray quietly?
Most Muslims pray quietly. However, according to verse 17:110, you're supposed to pray with a moderate volume.
قُلِ ادْعُوا اللَّهَ أَوِ ادْعُوا الرَّحْمَٰنَ ۖ أَيًّا مَّا تَدْعُوا فَلَهُ الْأَسْمَاءُ الْحُسْنَىٰ ۚ وَلَا تَجْهَرْ بِصَلَاتِكَ وَلَا تُخَافِتْ بِهَا وَابْتَغِ بَيْنَ ذَٰلِكَ سَبِيلًا
Say, "Call upon Allah or call upon the Most Merciful. Whichever [name] you call – to Him belong the best names." And do not recite [too] loudly in your prayer or [too] quietly but seek between that an [intermediate] way. (17:110)
Can you shorten your prayer while on vacation?
Some Muslims believe that if they are traveling, e.g. on vacation, they can shorten their 4 rakaah prayers to 2 rakaahs. However, the Quran makes it clear that that option is only available if you are in danger, e.g. if an enemy can attack you.
In verse 4:101, if one reads the complete verse and not just the first part of it, we clearly see that the shortening of prayers is only allowed if you are in danger or fear on a journey.
وَإِذَا ضَرَبْتُمْ فِي الْأَرْضِ فَلَيْسَ عَلَيْكُمْ جُنَاحٌ أَن تَقْصُرُوا مِنَ الصَّلَاةِ إِنْ خِفْتُمْ أَن يَفْتِنَكُمُ الَّذِينَ كَفَرُوا ۚ إِنَّ الْكَافِرِينَ كَانُوا لَكُمْ عَدُوًّا مُّبِينًا
And when you travel throughout the land, there is no blame upon you for shortening the prayer, if you fear that those who disbelieve may disrupt [or attack] you. Indeed, the disbelievers are ever to you a clear enemy. (4:101)
Can we mention Muhammad or anyone else during prayer?
Many Muslims recite the tashahhud and salawaat al-nabi during prayer. However, the Quran in verse 72:18 and 20:14 make it clear that
Prayer is for God alone
No one should be invoked with God during prayer
إِنَّنِي أَنَا اللَّهُ لَا إِلَٰهَ إِلَّا أَنَا فَاعْبُدْنِي وَأَقِمِ الصَّلَاةَ لِذِكْرِي
Indeed, I am Allah. There is no deity except Me, so worship Me and establish prayer for My remembrance. (20:14)
وَأَنَّ الْمَسَاجِدَ لِلَّهِ فَلَا تَدْعُوا مَعَ اللَّهِ أَحَدًا
And [He revealed] that the masjids are for Allah, so do not invoke with Allah anyone. (72:18)
Therefore, prayer should not mention Muhammad, Abraham or anyone else since prayer is supposed to be exclusively for God.
According to verse 33:56, God asks believers to send blessings on Muhammad.
إِنَّ اللَّهَ وَمَلَائِكَتَهُ يُصَلُّونَ عَلَى النَّبِيِّ ۚ يَا أَيُّهَا الَّذِينَ آمَنُوا صَلُّوا عَلَيْهِ وَسَلِّمُوا تَسْلِيمًا
Indeed, God confers blessing upon the Prophet, and His angels [ask Him to do so]. O you who have believed, ask [ God to confer] blessing upon him and ask [ Allah to grant him] peace. (33:56)
However, it doesn't say you must do it during prayer which, according to verse 20:14, is reserved for God. If one wants to ask God to bless Muhammad and Abraham or make a statement of testimony as to their belief that Muhammad is a messenger of God, they can do that after the prayer. To prevent violating the requirements of prayer as stated in the two verses above, one should only mention God and focus on worshipping Him and not mix the statements uttered with anything besides worshipping God. Furthermore, it is clear from the Quran that many people such as Abraham, Moses, Jesus, and many more, prayed before Muhammad's time. Since Muhammad didn't exist yet, they couldn't have prayed and mentioned Muhammad's name. Therefore, adding Muhammad's name during prayer must have been an addition which, unfortunately, violates the Quran.
Can Muhammad or other people's names be displayed in mosques?
Most mosques throughout the world have Arabic calligraphy written on their walls. They also often emphasize two names in particular: Allah (God) and Muhammad. Most people seem to think this is acceptable. However, verse 72:18 makes it very clear that mosques are for God and that we must not invoke anyone besides God in them.
وَأَنَّ الْمَسَاجِدَ لِلَّهِ فَلَا تَدْعُوا مَعَ اللَّهِ أَحَدًا
And [He revealed] that the masjids are for Allah, so do not invoke with Allah anyone. (72:18)
It is clear that Muhammad is not the only messenger of God. Furthermore, verse 2:285 forbids us from differentiating between the messengers of God.
… الرَّسُولُ … وَالْمُؤْمِنُونَ … لَا نُفَرِّقُ بَيْنَ أَحَدٍ مِّن رُّسُلِهِ …
The Messenger … and the believers …, [saying], "We make no distinction between any of His (God's) messengers." … (2:285)
Therefore, we must treat all messengers as equal. To mention Muhammad's name in mosques is somewhat a violation of verse 72:18 and to do so without mentioning the other messengers is a violation of 2:285. Therefore, any name besides God's name should probably not be displayed in mosques.
Related articles