When you buy new car tires, you'll either go online and enter your car's year, make, model, and trim or give that information to someone at a store. Unfortunately, the tire specifications you get in response will not necessarily be correct. For the past 13 years, I've been buying car tires for my 2003 Honda Accord DX and the tire specs I'd be given are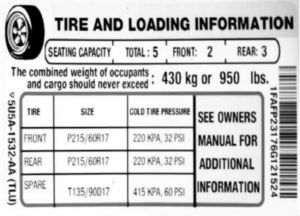 This information was taken from tires.costco.com and from the tire specialist's computer at a Costco Tire Center. It says that my tire size is P215/60R17. The tire specs in the driver side door, however, says this: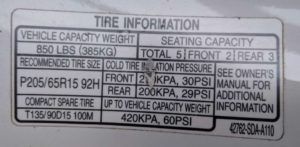 It says that my tire size should be P205/65R15. While it may be okay to go with a slightly different size, it's probably better to go with the manufacturer's recommendation.
Continue reading

Car Tire Specifications