Many people will snack on something like potato chips. Personally, I prefer Ruffles Original. But, 160 calories from just 12 chips is unacceptable.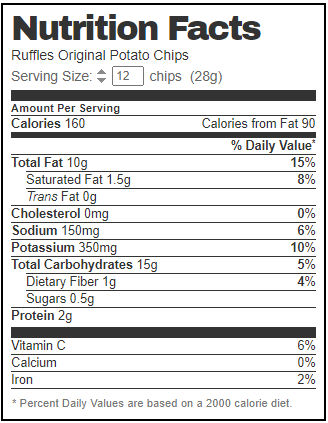 Here are some healthier and/or low calorie alternatives.
Celery Sticks with Garlic Hummus
The hummus comes in at 60 calories per 2 tbsp. That seems like a lot but at least they are healthy calories rather than empty ones. Celery sticks are only 7 calories per stick and they mostly contains water.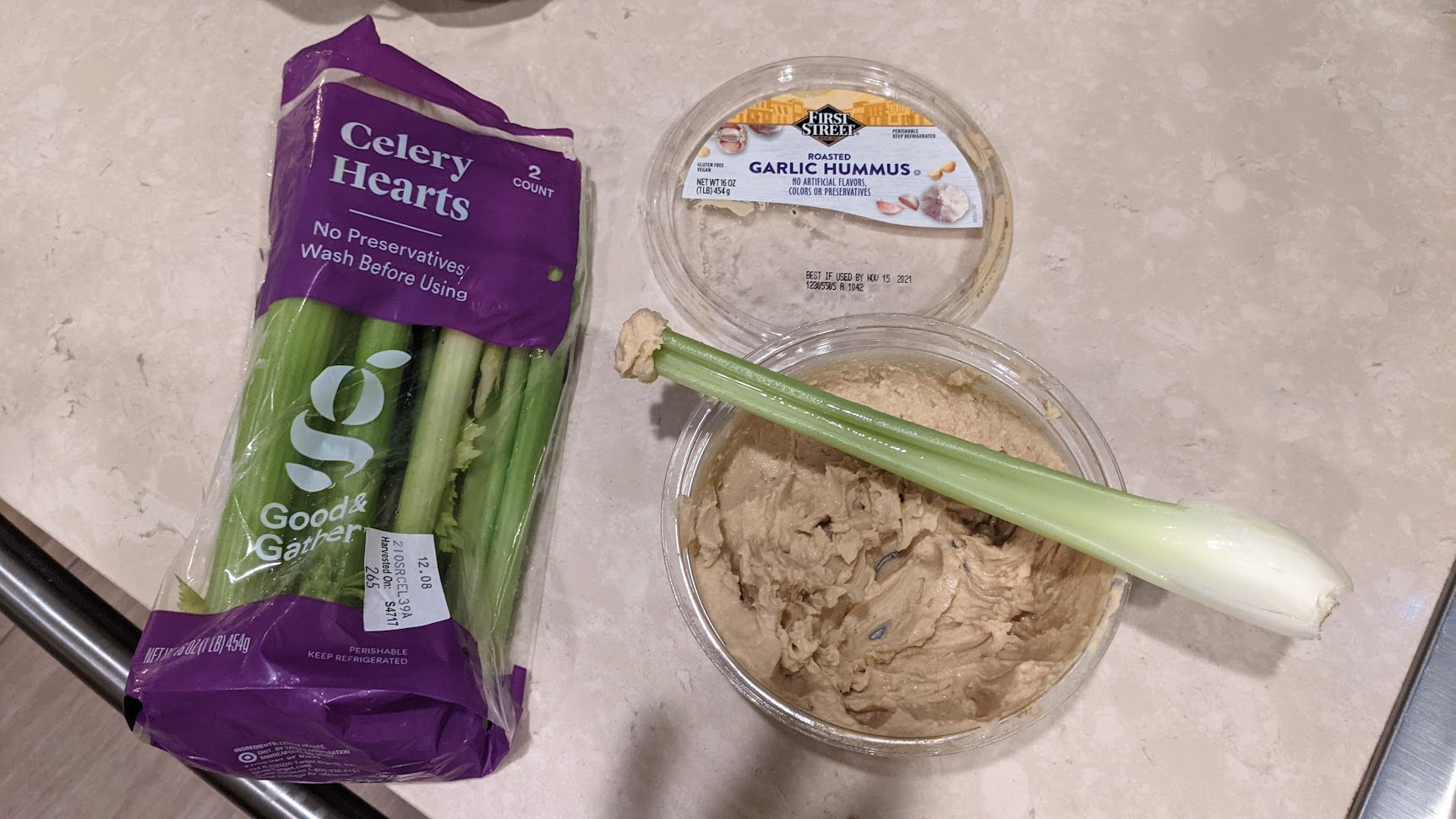 Edamame
This is an interesting type of food. It has the same amount of protein as meat. It often comes precooked so you just need to heat it up. Eating it involves removing the pod and eating the peas. The fact that you have to remove the pod can limit your consumption since it takes time. The taste is pretty neutral. Half a cup is only 94 calories.