One of the food options I like the most at Chipotle is their beef barbacoa. Chipotle doesn't tell you their recipe, but they do tell you the ingredients. Here's a beef barbacoa recipe that tastes almost as good as the one at Chipotle and is super easy to make.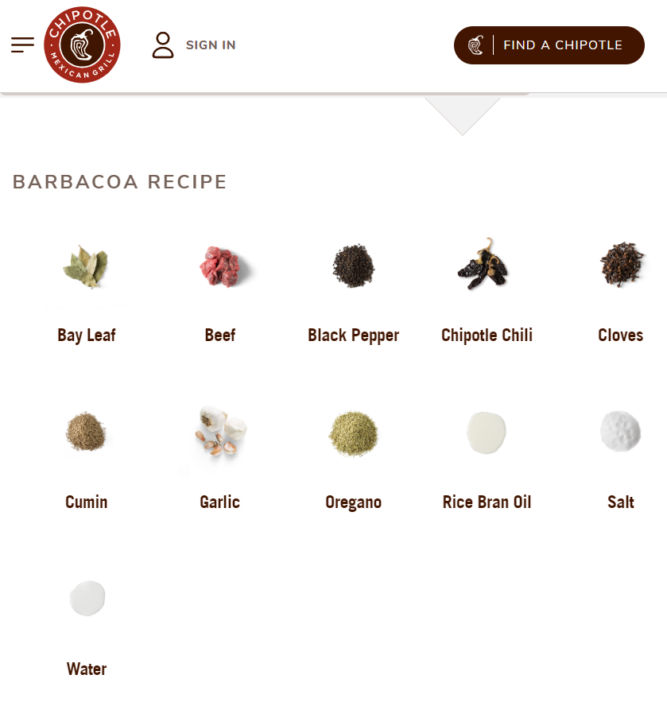 This recipe involves using a slow cooker.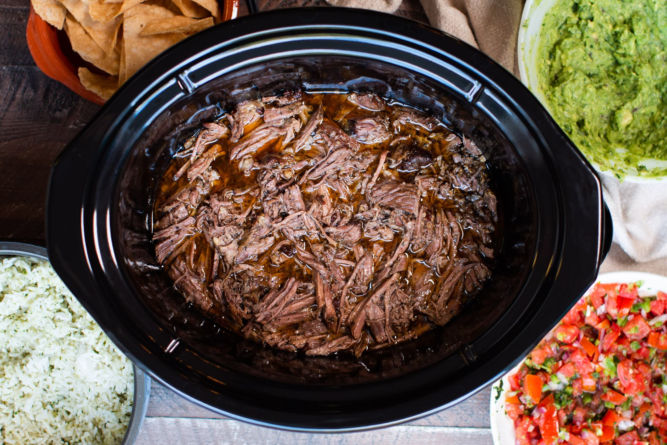 Ingredients
3 lb Beef brisket or chuck roast (trimmed and cut into 2-inch chunks. Remove most of the fat.)
1 cup Beef broth (or chicken broth)
2 medium Goya Foods Chipotle Peppers in Adobo Sauce (including the sauce, about 4 tsp)
5 cloves Garlic (minced)
1 tbsp Dried oregano
2 tsp Cumin
1 tsp Sea salt
1 tsp Black pepper
2 whole Bay leaf
1/2 tsp Ground cloves
2 tbsp Apple cider vinegar (optional)
2 tbsp Lime juice (optional)
Instructions
Combine the broth, chipotle chiles in adobo sauce, garlic, apple cider vinegar, lime juice, dried oregano, cumin, sea salt, black pepper, and ground cloves in a blender (everything except the beef and bay leaves). Puree until smooth.
Place the beef chunks in the slow cooker. Pour the pureed mixture from the blender on top. Add the (whole) bay leaves.
Cook for 4-6 hours on high or 8-10 hours on low, until the beef is fall-apart tender.
Remove the bay leaves. Shred the meat using two forks and stir into the juices. Cover and rest for 5-10 minutes to allow the beef to absorb even more flavor. Use a slotted spoon to serve.