On a modern map of the world, numerous lines can be observed dividing nations from one another. What many people seem to forget or not even realize is that these borders never used to exist and are entirely artificial. One of the best examples of the man-made — and in some cases, random — creation of borders is when in 1884, Western European countries met in Berlin to divide Africa so they could each colonize parts of it without fighting each other.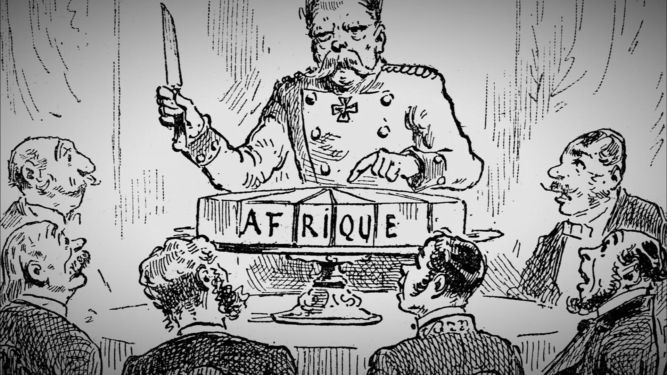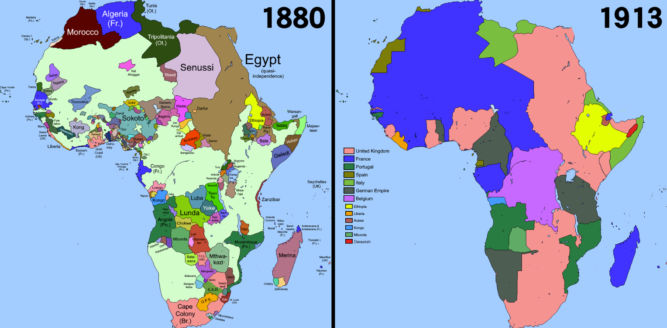 These lines are often the cause of dispute for all sorts of reasons including absurd ones like the sense of superiority of members of one state over those of a neighboring one. For instance, Arabia used to be one large region with no borders. Now, people living in one area like Saudi Arabia may have a sense of superiority over people in neighboring Yemen. This may be because Saudi Arabia is one of the wealthiest countries in the world (only after having discovered large oil reserves) whereas Yemen is one of the poorest. Another example is the people of India and Pakistan. The maps below show the changing borders in that part of the world. Prior to August 15, 1947, there was one country (India). Then, the British partitioned it into two thereby creating a new country called Pakistan. It is believed that between 14 million and 18 million people moved across the newly created border. Now, it is not uncommon to see people in both countries claim superiority over the other despite the fact that they were all from the same country. I think Yanni explained it well when he commented on world borders. These borders can create a sense of nationalism which Albert Einstein called "an infantile disease, the measles of mankind." Nationalism is an ideology that a person's nation is superior to all others. Nationalists' feeling of superiority differentiates their nationalism from patriotism. Patriotism equates to pride in one's country and a willingness to defend it. Nationalism, on the other hand, extends that to arrogance and potential military aggression. Political scientists blame nationalism for civil wars and territorial ambitions, from Rwanda and Yugoslavia to Nazi Germany and Napoleonic France. Nationalism was even the cause of World War I. Nationalism is not necessarily a bad thing unless it causes people of a certain nation to view their neighbors, or people of any other nation, as inferior or, worse, as enemies. The borders on a map separate one nation from another. These borders have changed dramatically in the last 5000 years.
This post contains 3 sections.
Video (4K) of a map of the world with changing borders from 3000 BCE to 2013 CE in intervals of 100 years
Table of significant historical events that had an effect on geographic borders
List of maps (4K) showing borders from 3000 BCE to 2013 CE in intervals of 100 years
Changing Map of the World
Significant Historical Periods
Ancient History (3000 BC – 476)
Middle Ages (476 – 1492)
Early Modern Period (1492 – 1789)
Modern & Contemporary Period (1789 – 2013)
Map of the World from 3000 BCE to 2013 CE
To view details within a map, click "View 4K map" to open the map at full size (3840 x 2160 px), preferably on a large, maybe 32″, 4K monitor.