This is not a complete list of tourist places and popular Korean food. It's just a list of places that I think may be worth visiting and a few other relevant things.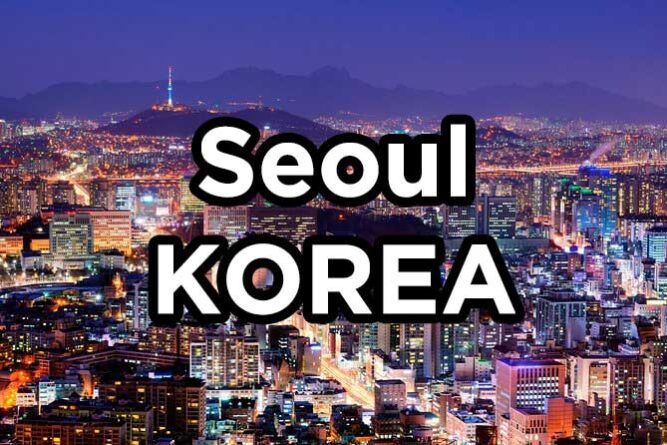 Korean Air
Seoul, South Korea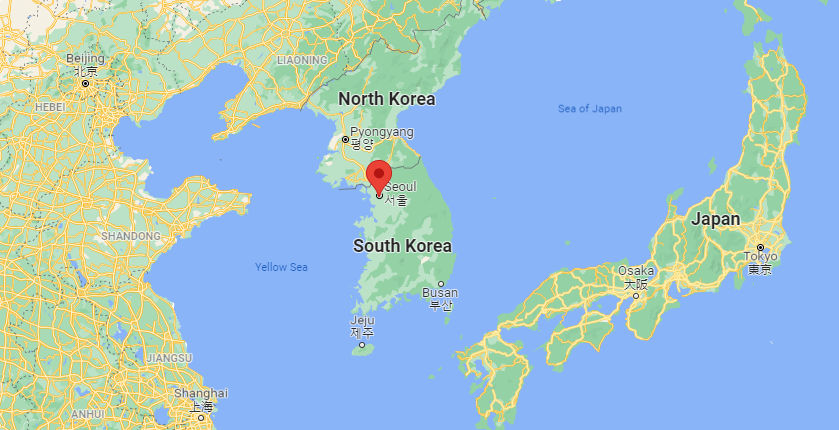 Incheon Airport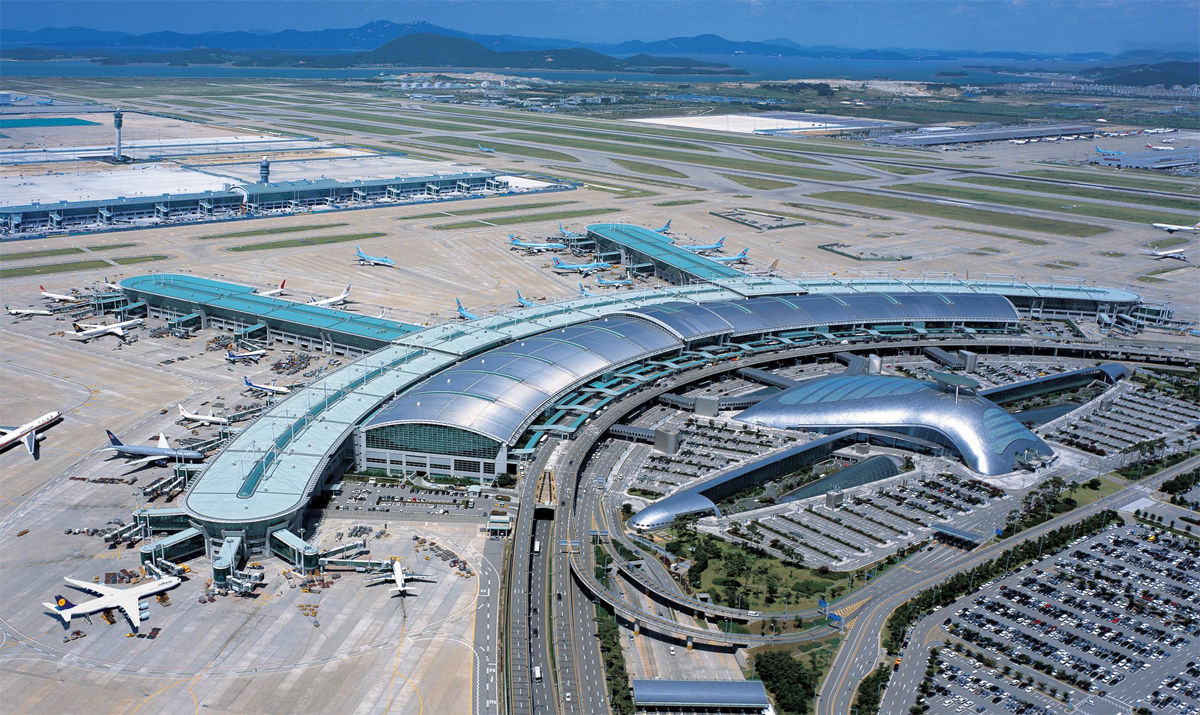 Directions
Google Maps doesn't work well in Korea. Instead, use the NAVER Map app.
Tourist Cards
Buy 7-day MPass (Metropolitan Pass) card for $53
Purchase locations:

Incheon Airport Tourist Information Center: 1F, Passenger Terminal 1 in front of Gates 5 & 10 / 7 AM-10 PM
Myeong-dong Tourist Information Center: In front of Euljiro 1(il)-ga Station (Seoul Subway Line 2), Exit 5 / 09:00-20:00, Closed on the day of Seollal (Lunar New Year's Day) & Chuseok (Korean Thanksgiving Day)
Seoul Station Tmoney Town : 1F, Seoul City Tower near Seoul Station (Seoul Subway Line 1, 4, AREX), Exit 10 / Weekdays 09:00-18:00

There is a $4.11 deposit. Get deposit refund (minus $0.41 for the cost of the card) at the Tourist Information Center at the airport before leaving Korea.
MPass can be used on subway lines, airport railroad all-stop train, Seoul city buses (mainline buses, branch buses, circulation buses, village buses, night buses)
The pass offers 20 rides a day for the duration of the pass.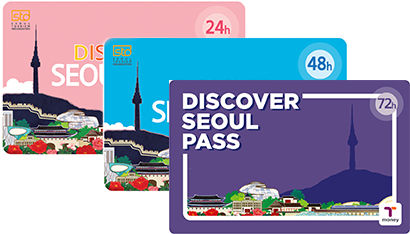 Hotels
When choosing a hotel, if you want to be close to
many attractions
easy subway transportation with direct connection to the airport
tons of food options
tons of shopping options
you probably want to stay around the Myeong-dong area.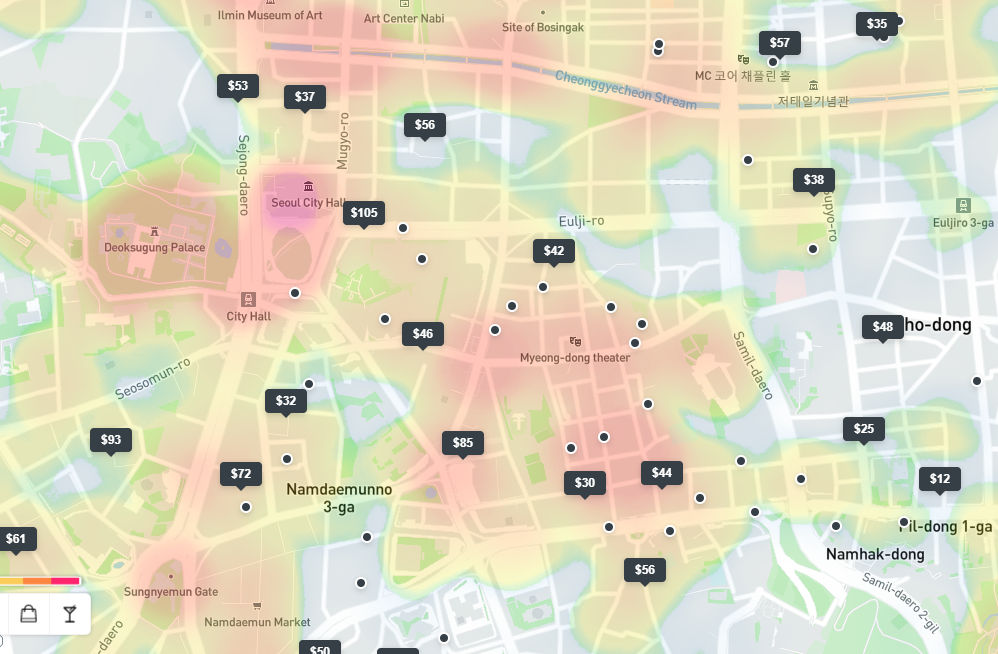 ibis Ambassador Seoul Myeongdong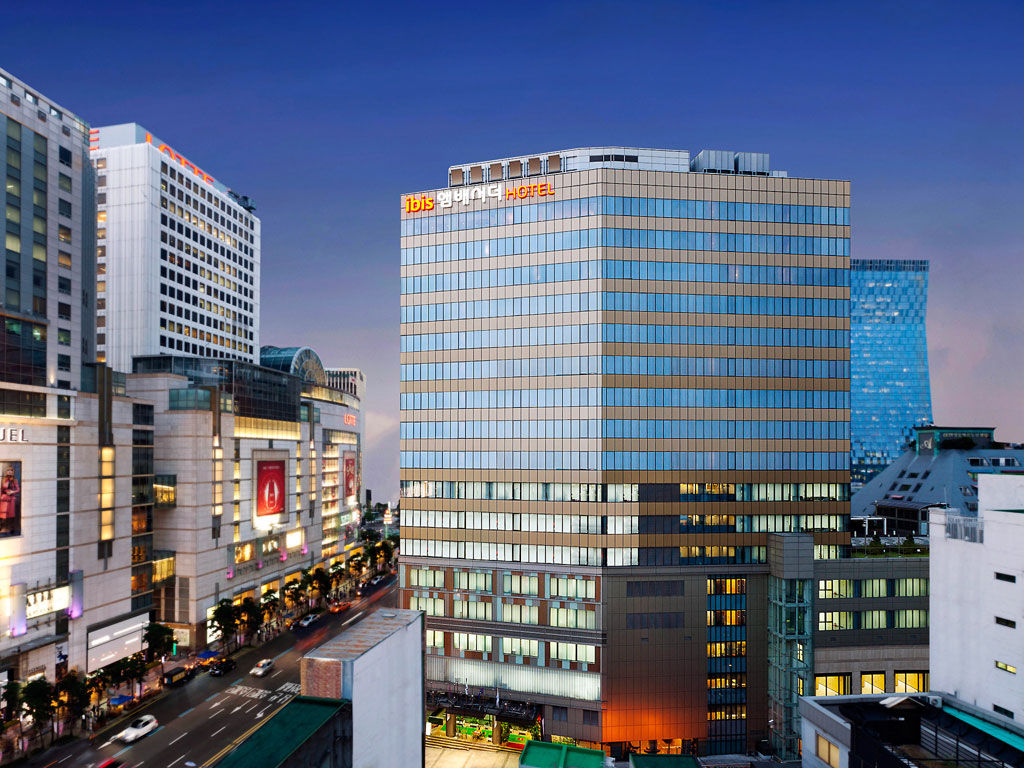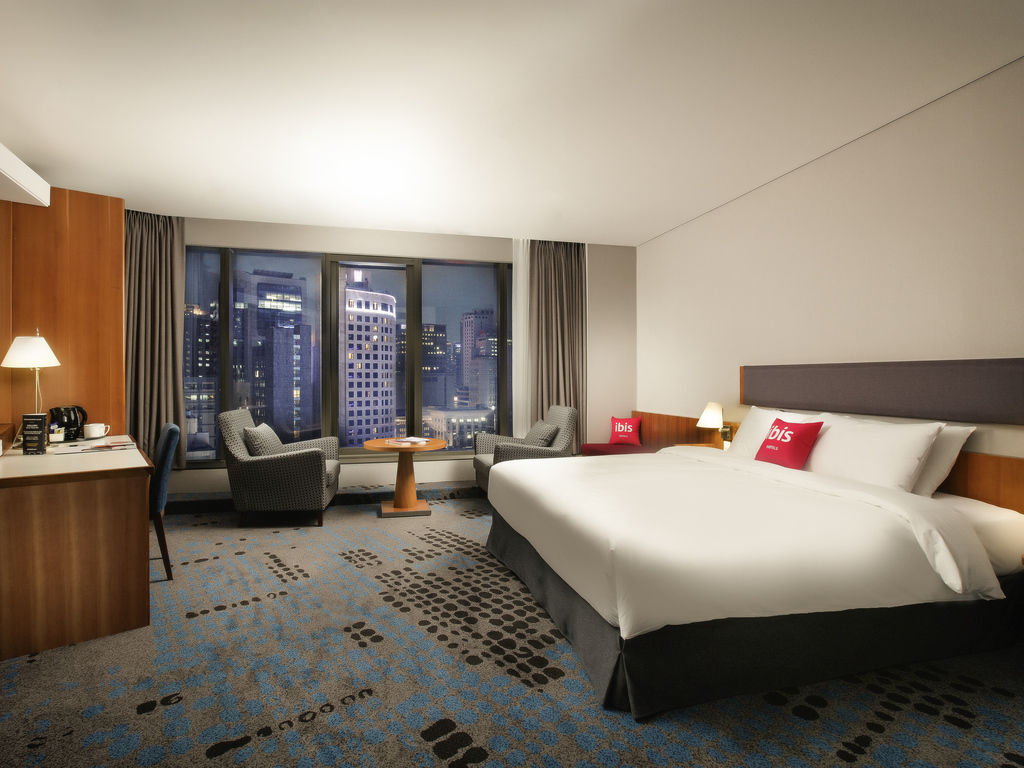 KTO Tourist Information Center
Modern, High-Tech Seoul
Meerkat Cafe Seoul
Hours: 12-9:30 PM everyday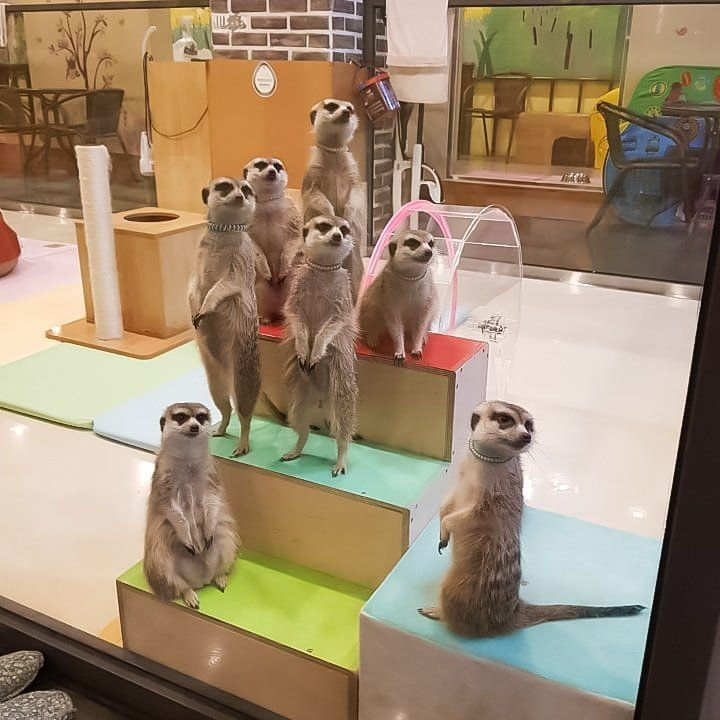 Lotte World
World's largest indoor theme park
Hours: 9:30AM–11PM except Sundays
Admission: $50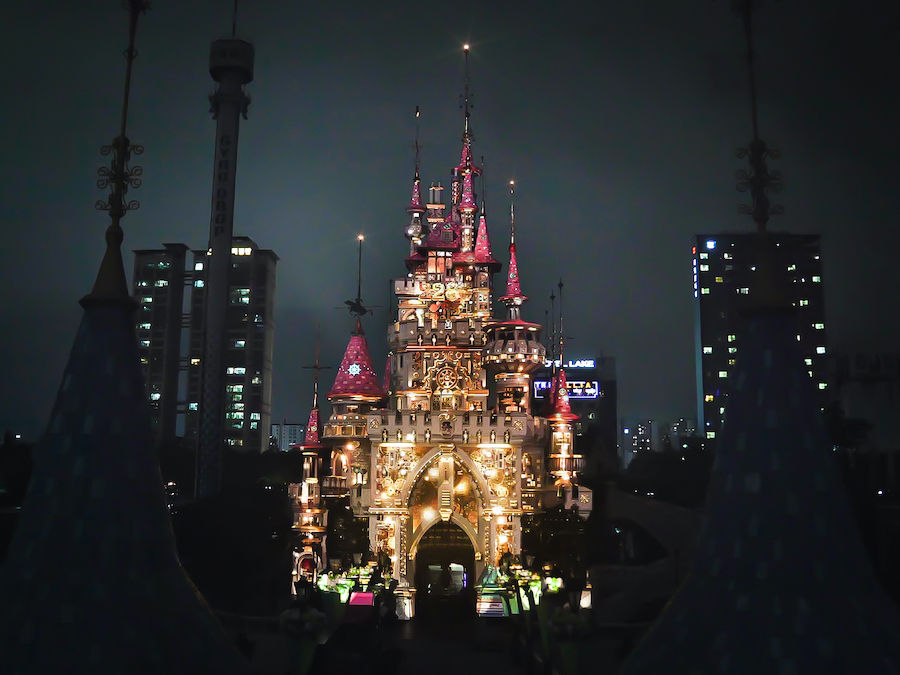 Lotte World Aquarium
Hours: 10AM–8PM except Sundays
Admission: $28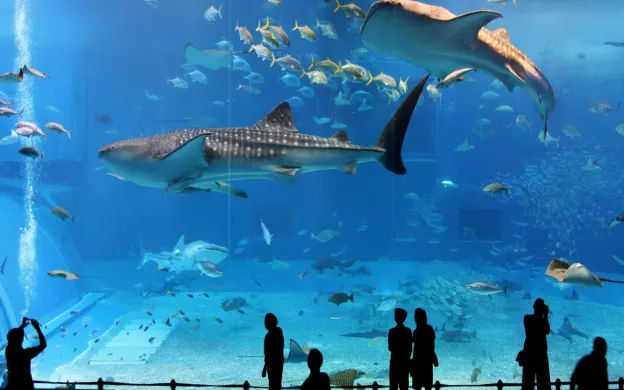 Lotte World Mall & Tower
Seoul's largest shopping mall
Mall Hours: 10:30AM–10PM
Tower Hours: 24 hours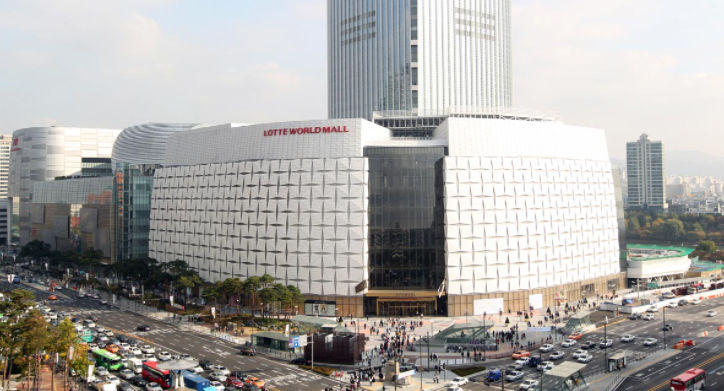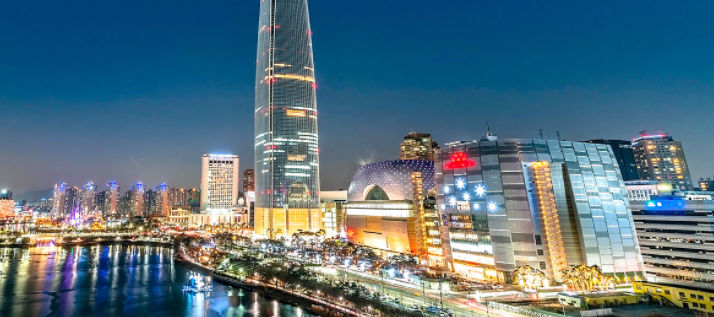 Seoul Sky
The Seoul Sky Observatory is located at the top of the Lotte World Tower, the world's fifth tallest building standing 123 stories and 555 meters high. As the tallest building in South Korea, it is the only place where you can take in a gorgeous 360-degree view of Seoul, the capital city of South Korea roaring with brilliant history and dynamic modern culture.
Seoul Sky Hours: 10:30AM–10PM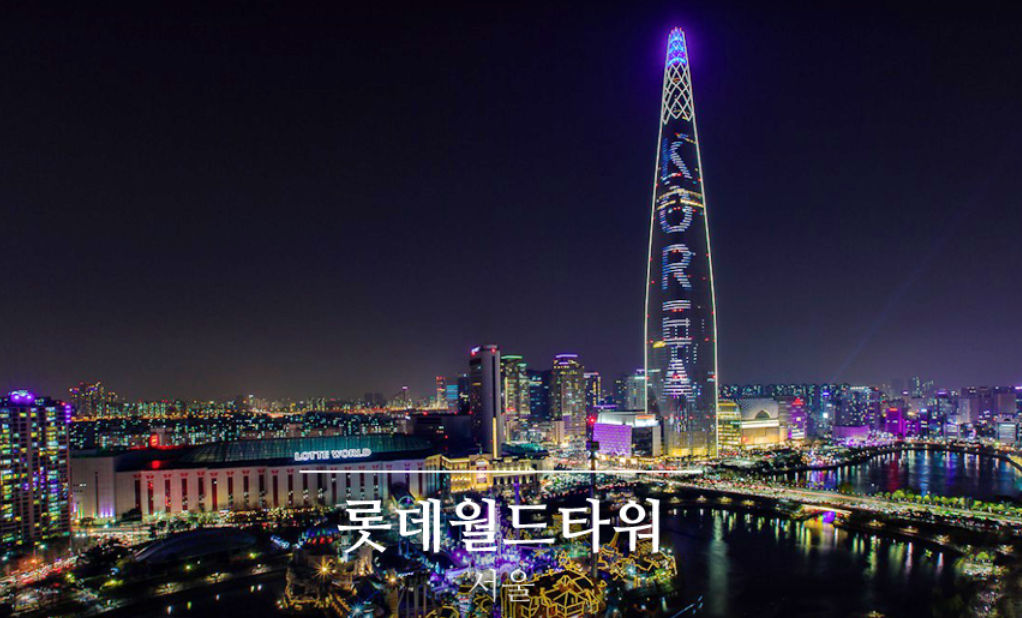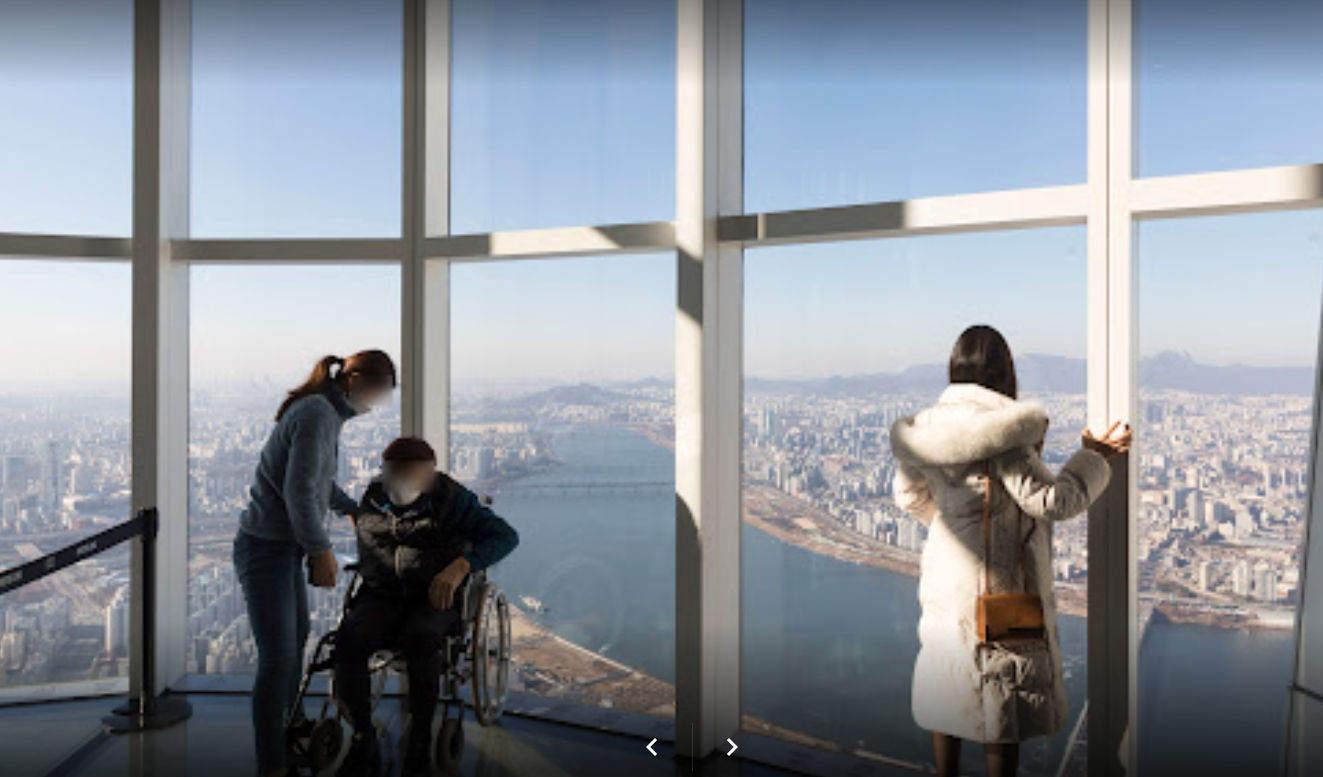 Skybridge Website
Skybridge Tour Hours: See timeslots (closed in winter from Dec 13 to March 31)
Skybridge Admission: $67 – $93

Dongdaemun Design Plaza
Hours: 10AM-9PM
Admission: Free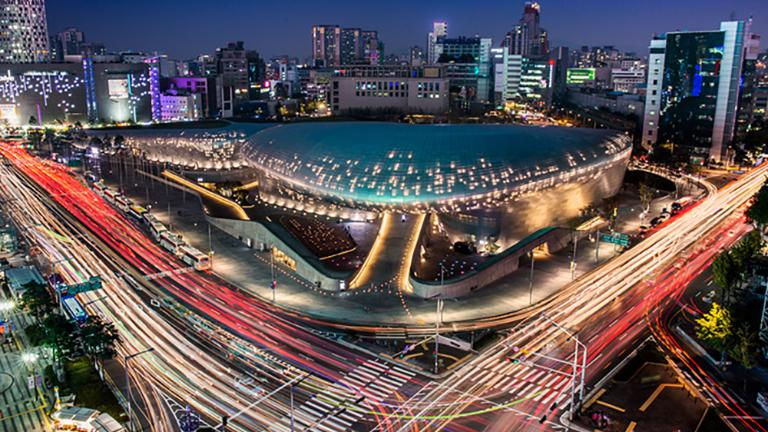 The War Memorial of Korea
Admission: Free
Hours: 9:30AM-6 PM (last admission 5PM) except Mondays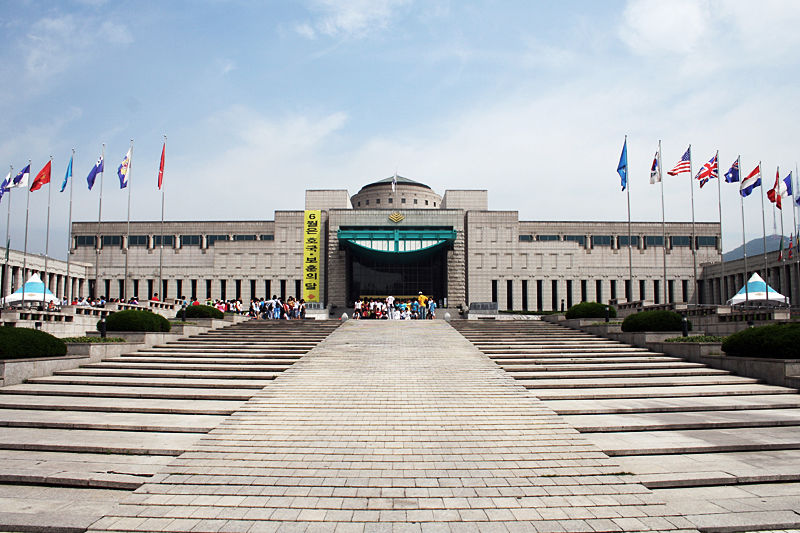 Seodaemun Prison History Museum
Admission: $2.50
Hours: March-October 9:30AM-6PM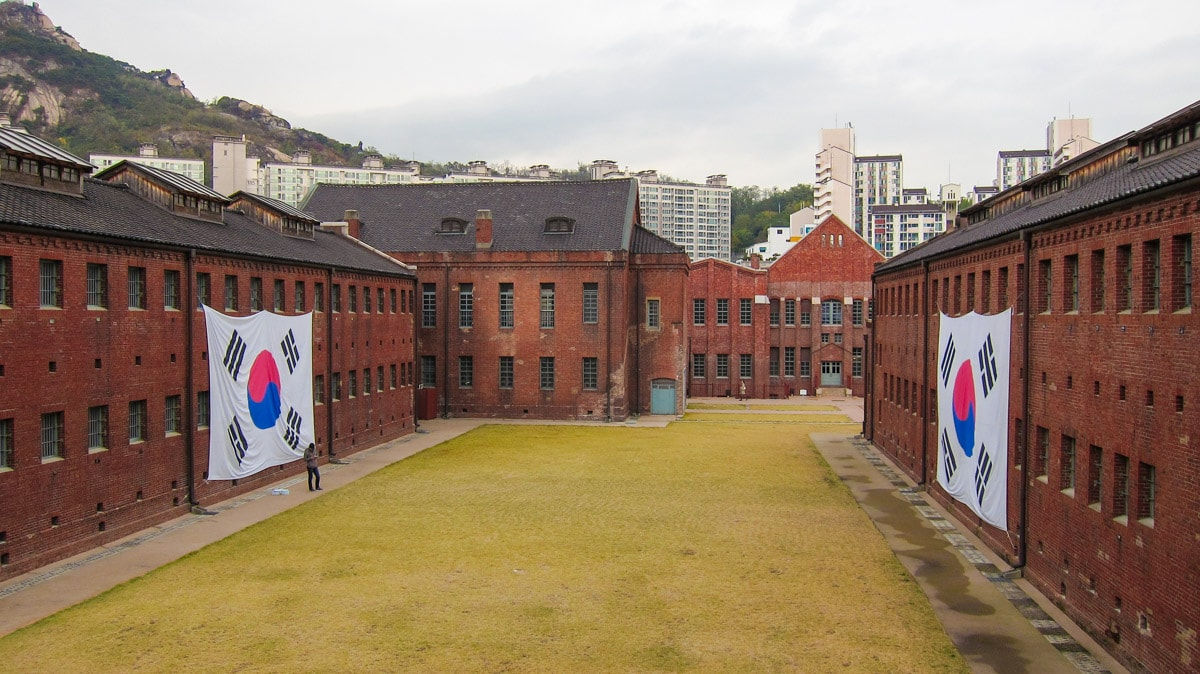 Seoul City Hall
Hours: 9AM-6PM Monday thru Friday
Noryangjin Fisheries Wholesale Market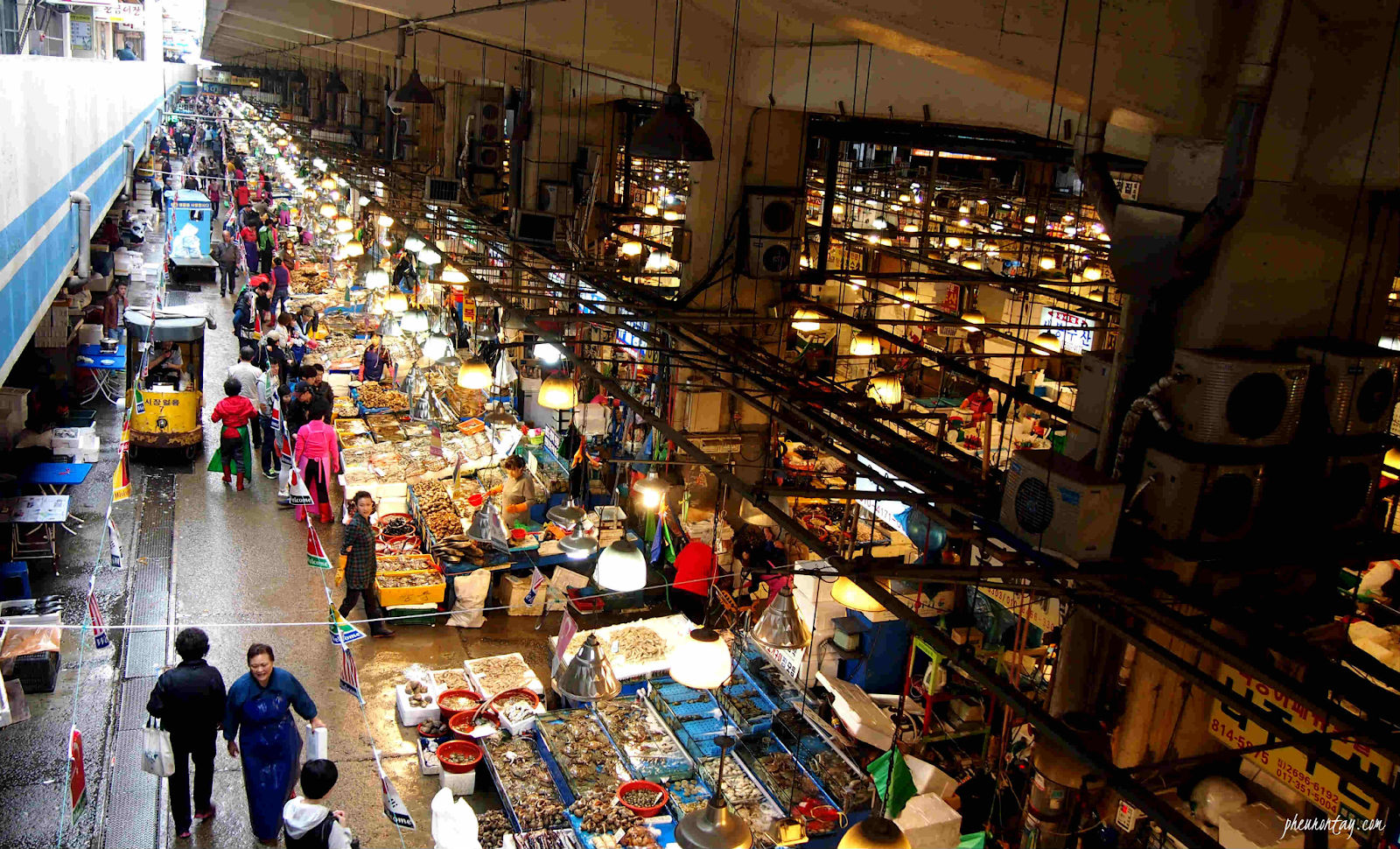 Seoullo 7017
Seoul Skygarden or Skypark
Hours: 24 hours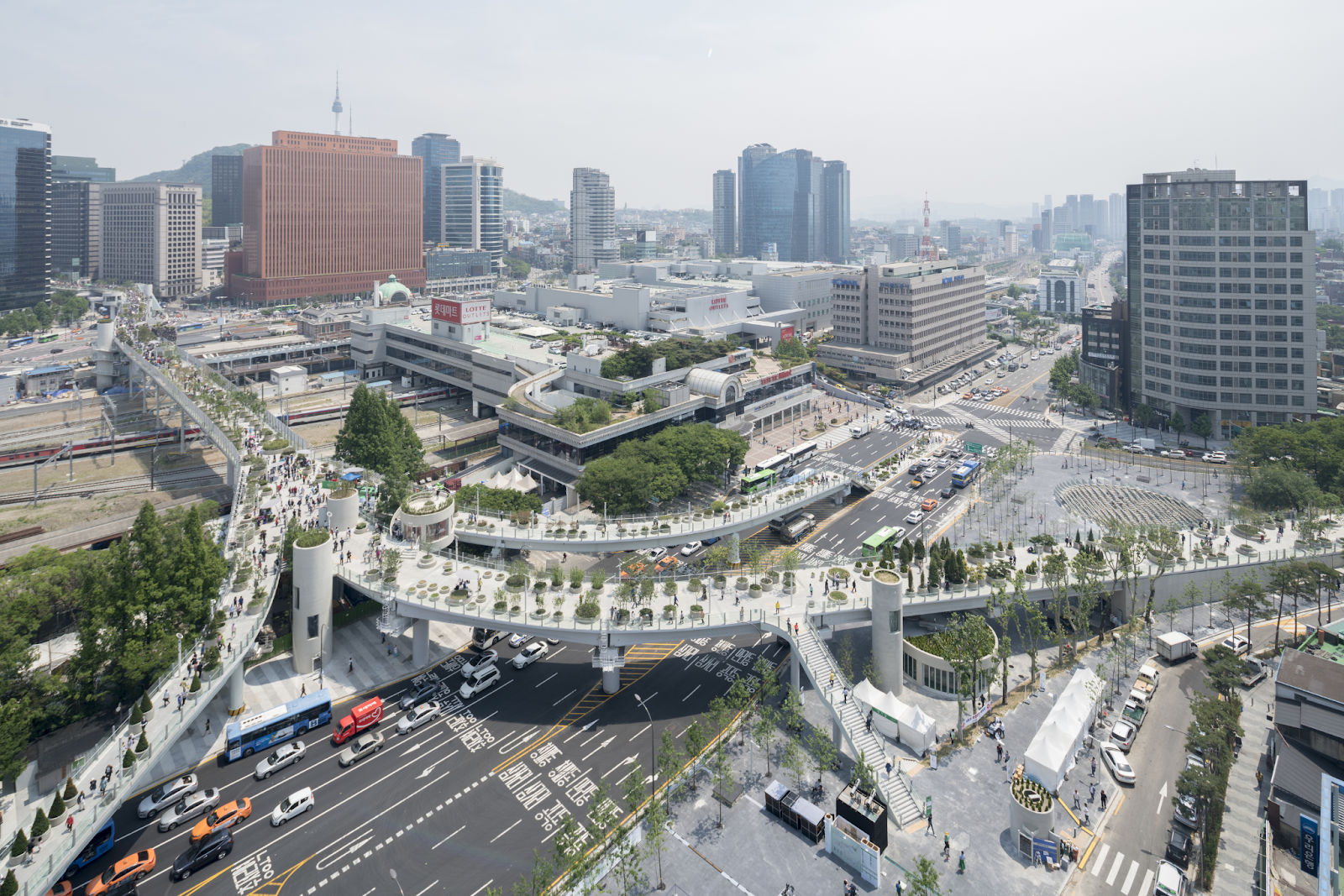 Namdaemun Market
It is the oldest and largest market in Korea.
Hours: varies by store. Closed on Sundays.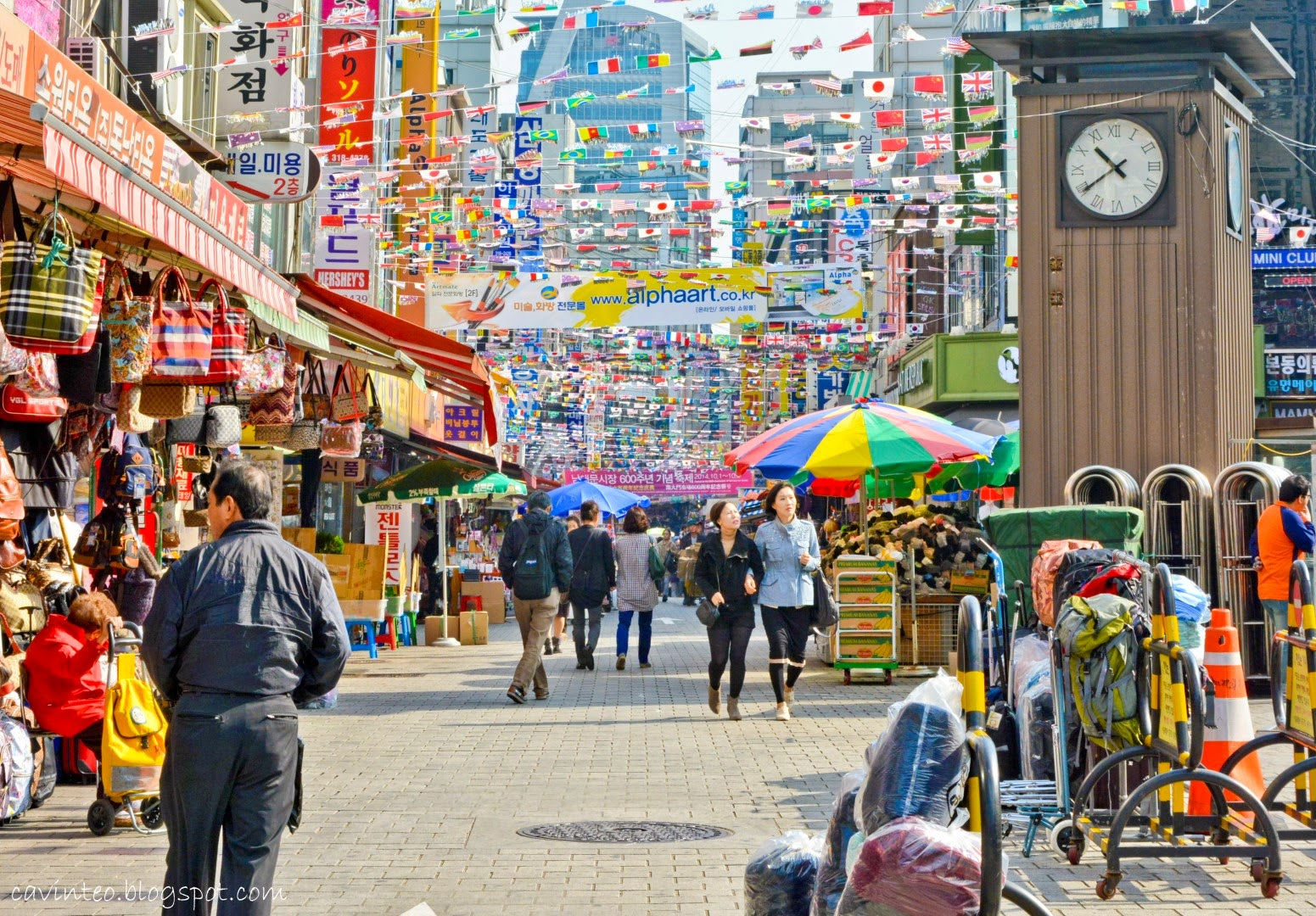 Shinsegae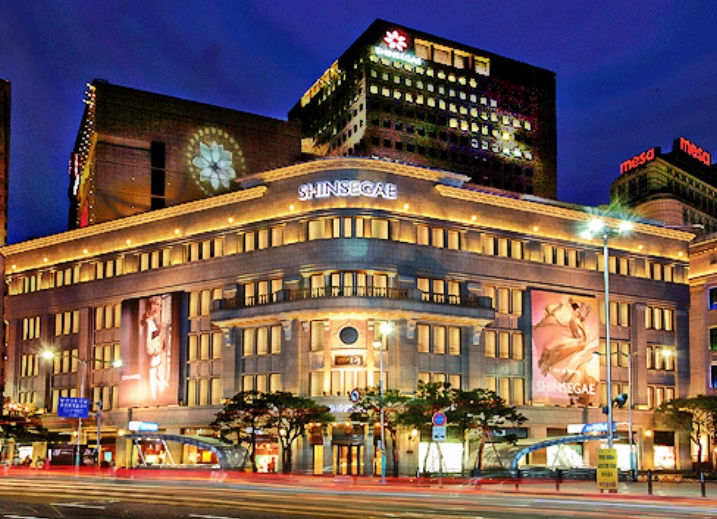 N Seoul Tower & Namsan
Hours:

Weekdays: 12-9PM
Weekends: 11AM-10PM

Admission: $14
Cable car to Namsan
Hours: 10AM-10PM
Admission: $11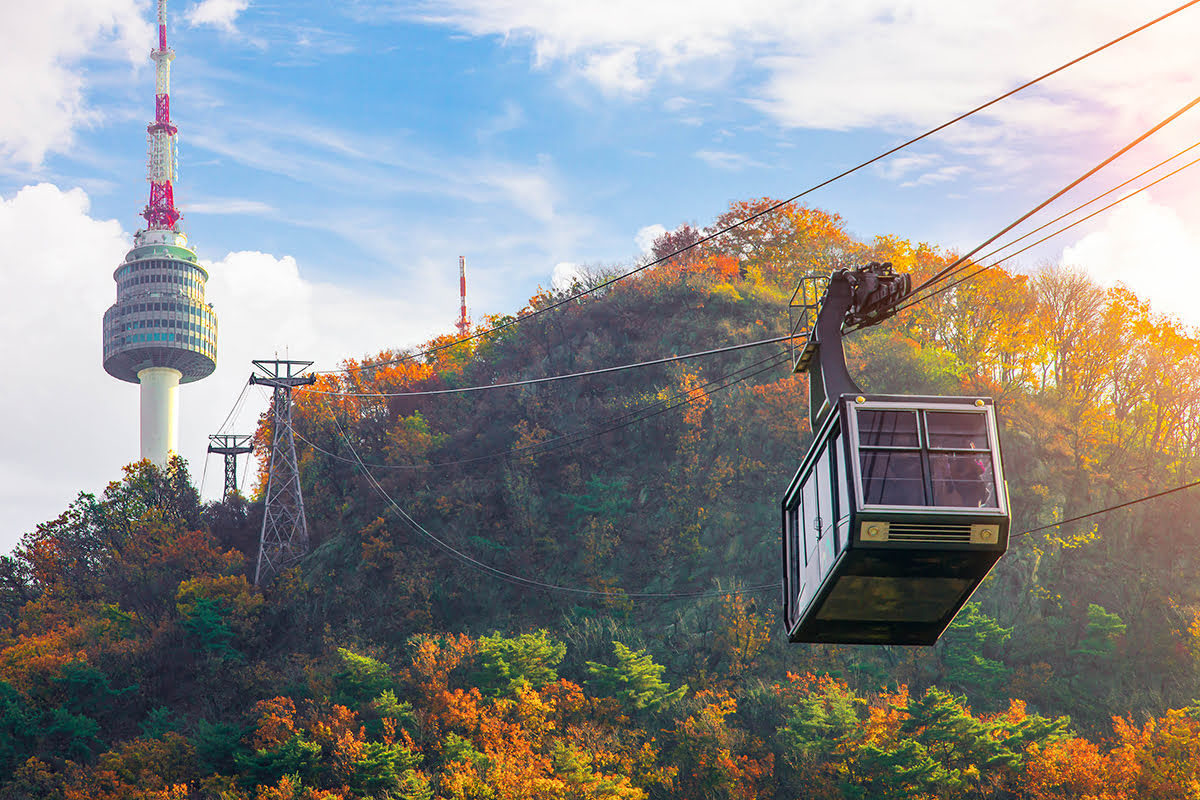 Seoul Grand Park & Skylift
Seoul Grand Park is a park complex to the south of Seoul, South Korea, in the city of Gwacheon. Facilities at Seoul Grand Park include hills and hiking trails, Seoul Grand Park Zoo, Children's Zoo, a rose garden, Seoul Land amusement park, and the Seoul Museum of Modern Art.
Hours: 9AM-6PM (March~April,September~October)
Admission:

Zoo: $4
Theme Garden: $2
Skylift: $5

Skylift 1 (outside the zoo): 10 minute ride
Skylift 2 (inside the zoo): 15 minute ride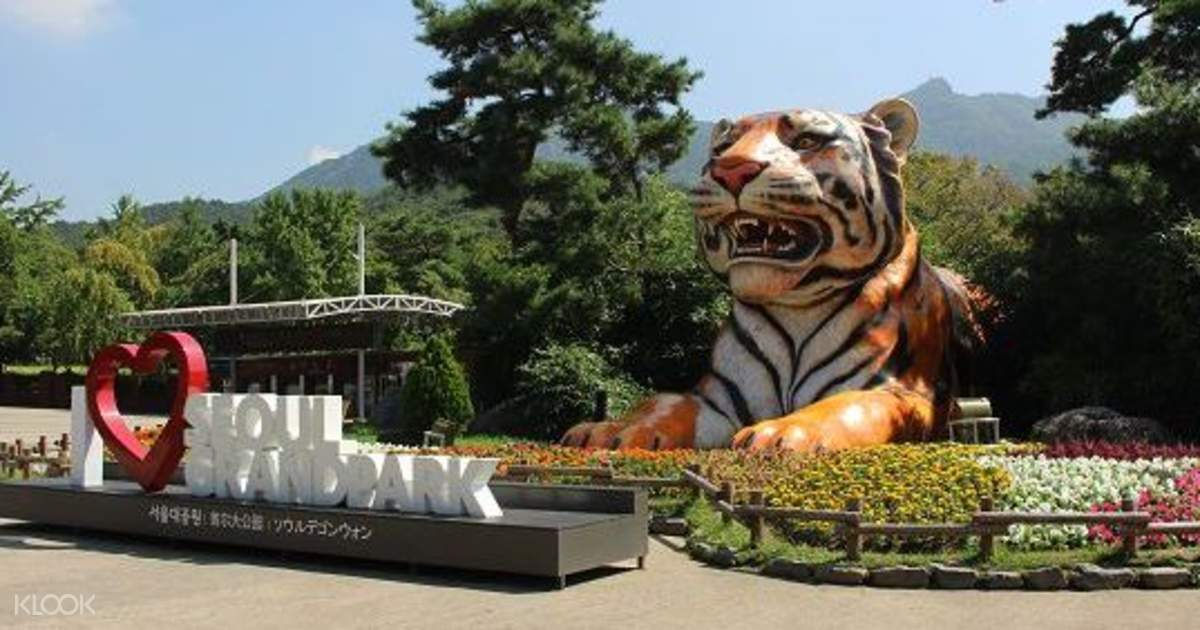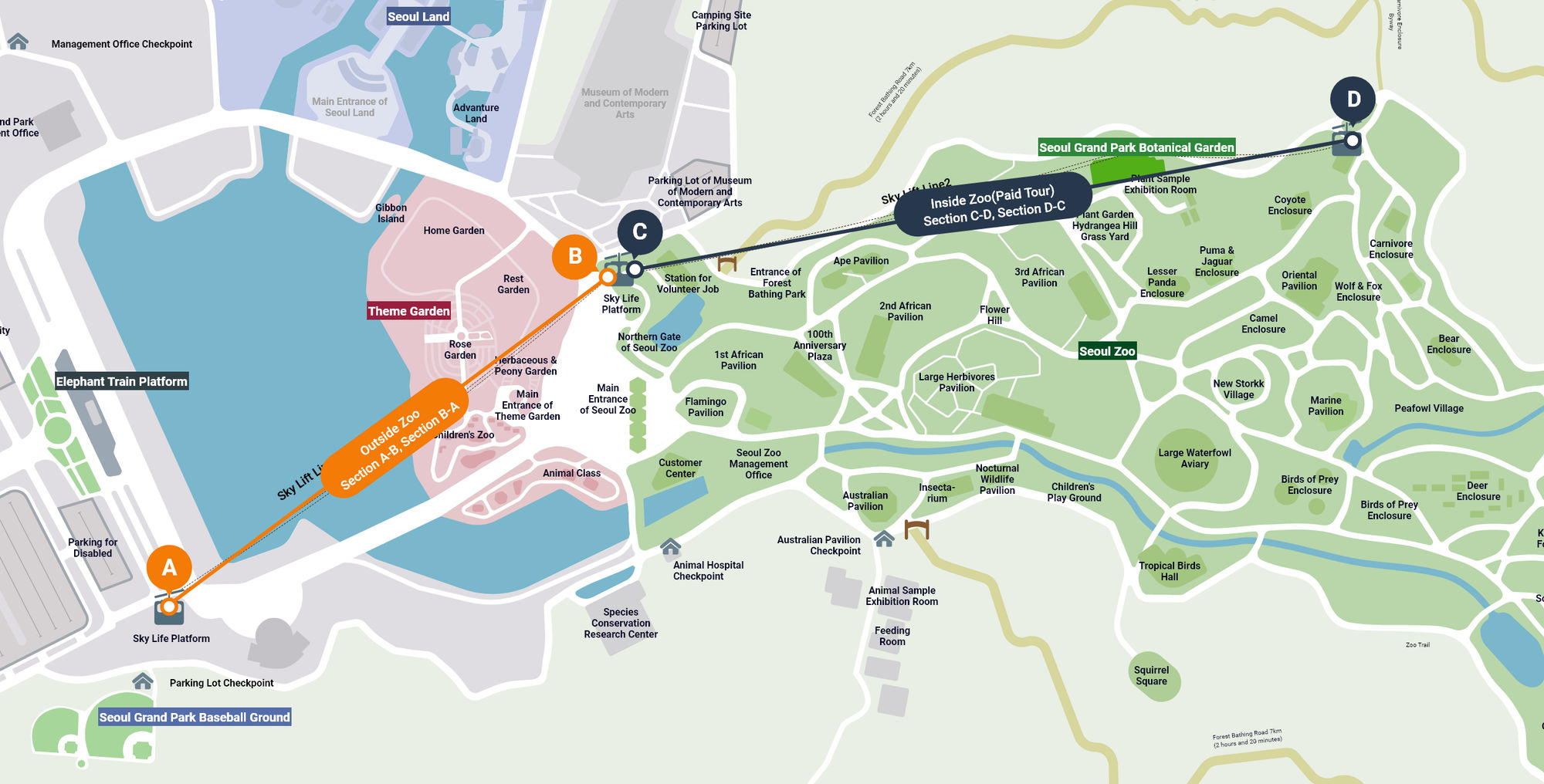 Cheonggyecheon
Hours: 24 hours
Admission: Free
Course 1: Cheonggye Plaza to Dongdaemun: 2.7 Km (about 2 hours)
Course 2: Cheonggyecheon Museum to Dongdaemun: 2.6 Km (about 2.5 hours)

DMZ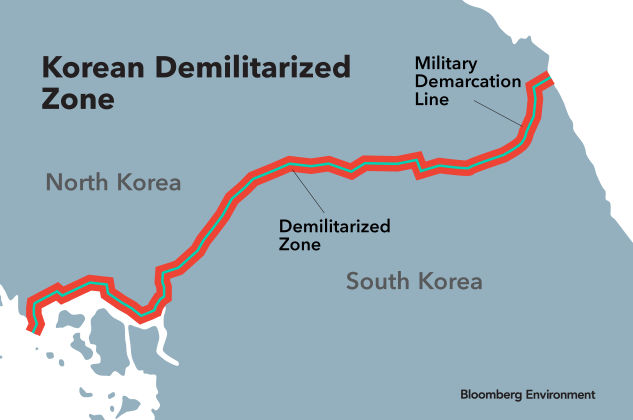 DMZ Tour by Tour Agency
KORIDOOR DMZ Tours
Transportation by bus
Tours on Saturdays only
DMZ Tour by Train
Take the DMZ Peace Train from Seoul to Dorasan.
Choose the Dorasan Security Tour.
Tour package is available from the KORAIL Travel Center at each departure station
Foreigners can purchase train tickets from Yongsan Station to Dorasan Station online, but will have to register for the Dorasan Security Tour at Dorasan Station if they wish to travel further.
Operating days: Wednesday-Sunday, once a day / No trains Monday-Tuesday
Ticket Price: $30
Tour schedule:

Depart from Yongsan Station (10:08) – Seoul Station (10:15) –
Arrive at Imjingang Station (11:24) –
Complete identity check (11:32) –
Arrive at Dorasan Station (Google Maps) and board connecting bus (11:43) –
Dorasan Peace Park (12:10) –
Lunch break at Tongilchon (Unification Village) (13:00) –
Dora Observatory (Google Maps) (14:00) –
The 3rd Tunnel (Google Maps) (14:40) –
Tour Unification Platform (15:50) –
Depart from Dorasan Station (16:27) – Seoul Station (17:47) –
Arrive at Yongsan Station (17:54)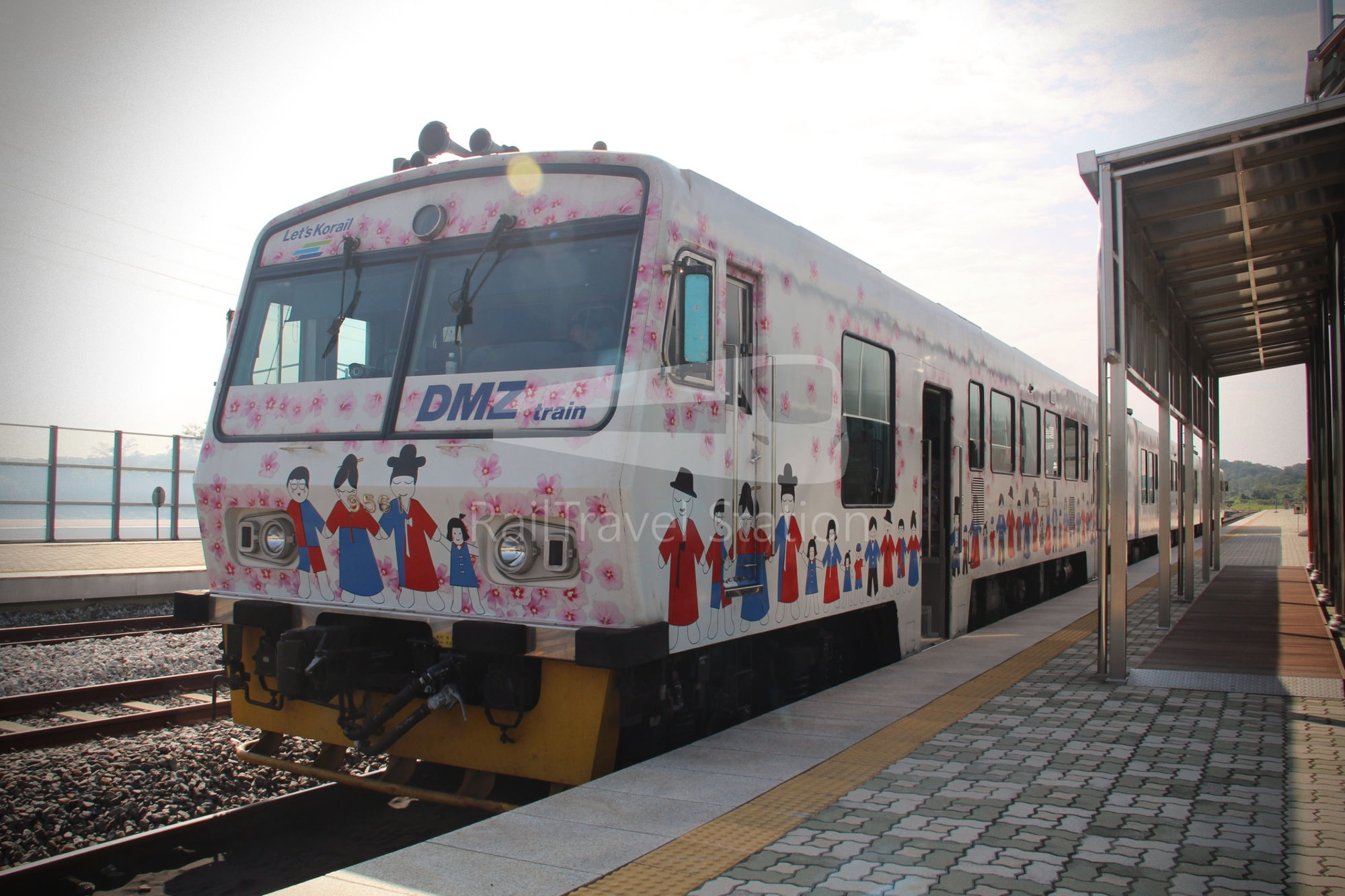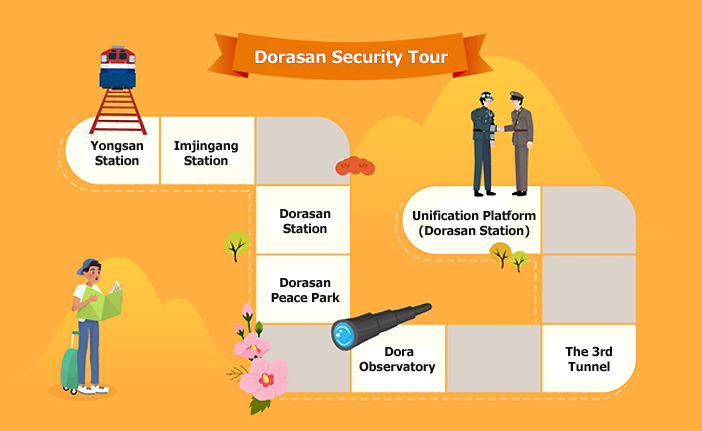 Dora Observatory
Look at North Korea from South Korea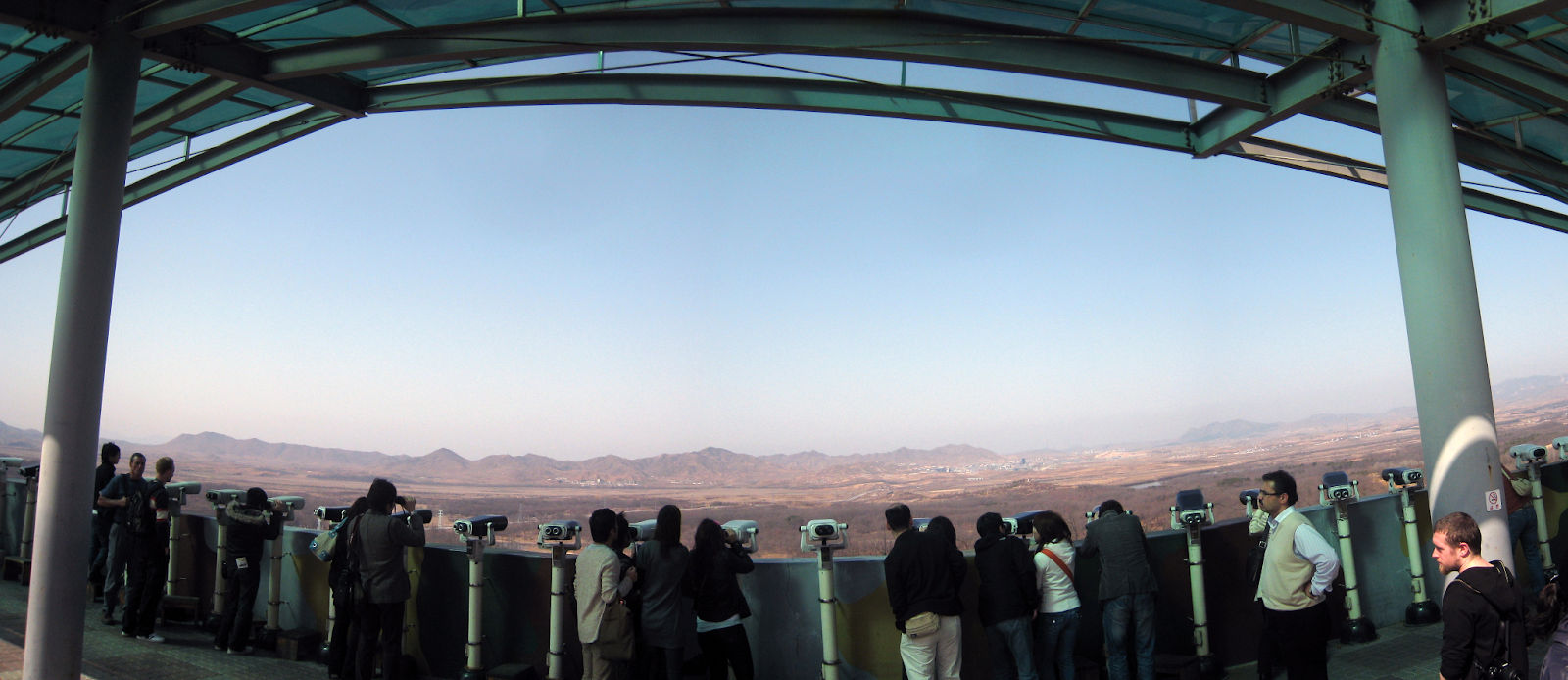 DMZ The 3rd Infiltration Tunnel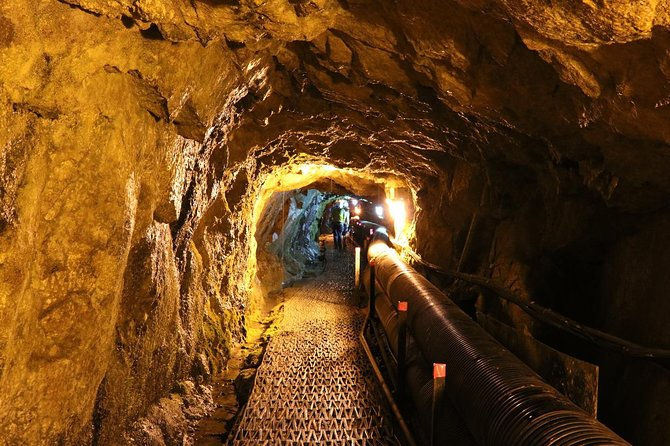 Panmunjeom / DMZ Joint Security Area
To visit the DMZ Joint Security Area, you must go with an approved travel agency. This visit is part of the Panmunjeom Tour. Panmunjeom is one of the most visited tourist sites of the DMZ
Travel agencies: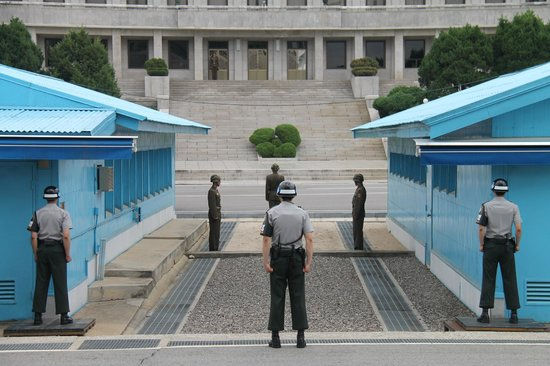 Lotus Lantern Festival in May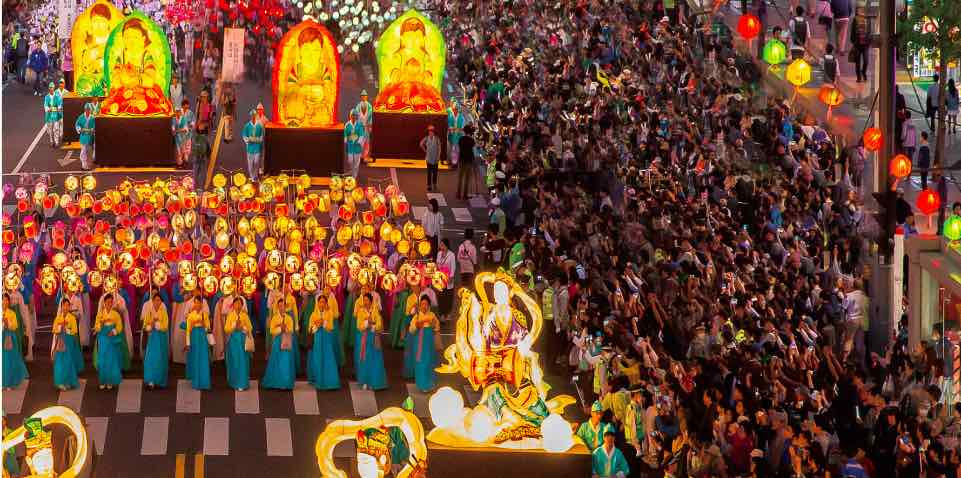 Haewoojae Museum (Mr. Toilet House) (해우재)
Hours: March-October 10AM-6PM
Admission: free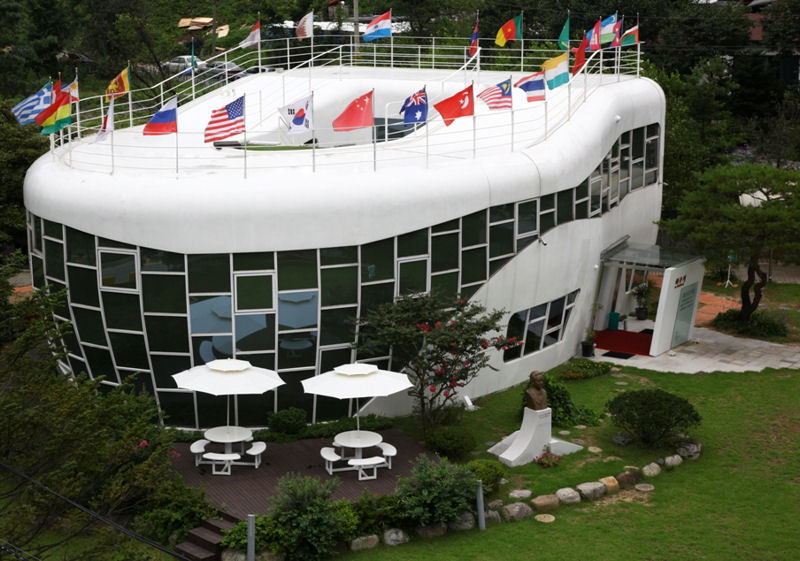 Seoul Hop-On Hop-Off Bus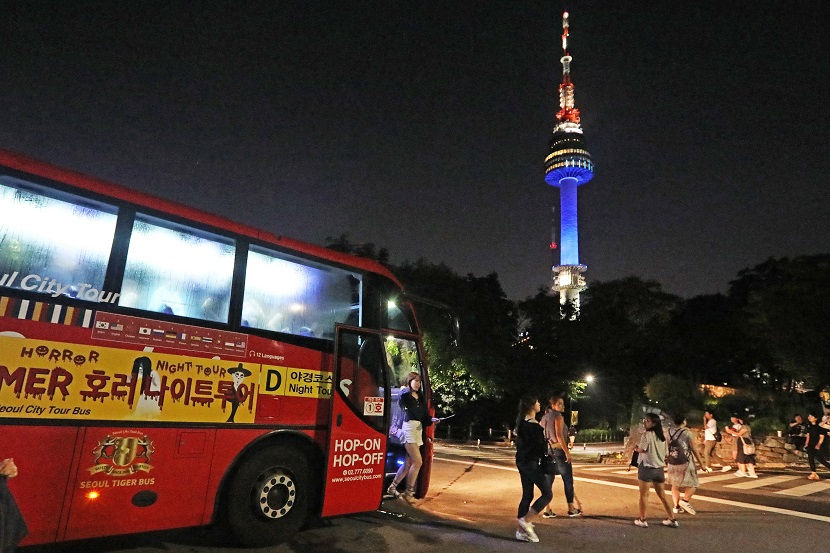 Songdo International City
Highlights:

Songdo Central Park
G-tower for panoramic views of Songdo city
Canal walk and NC CUBE shopping center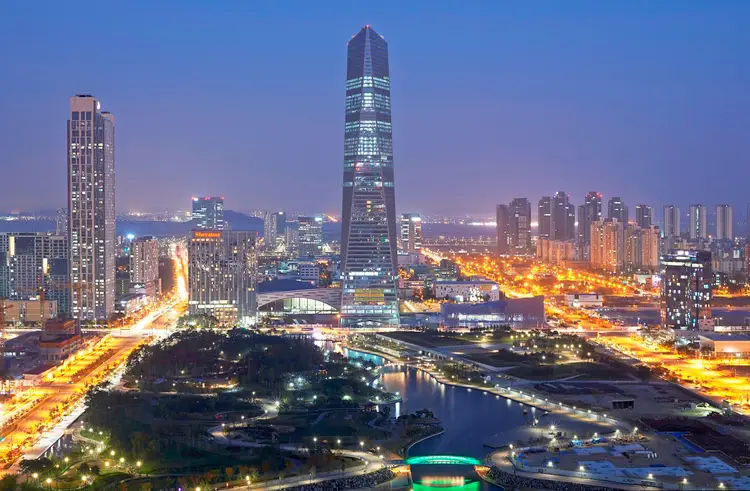 Itaewon
It's where all the foreigners hang out at night.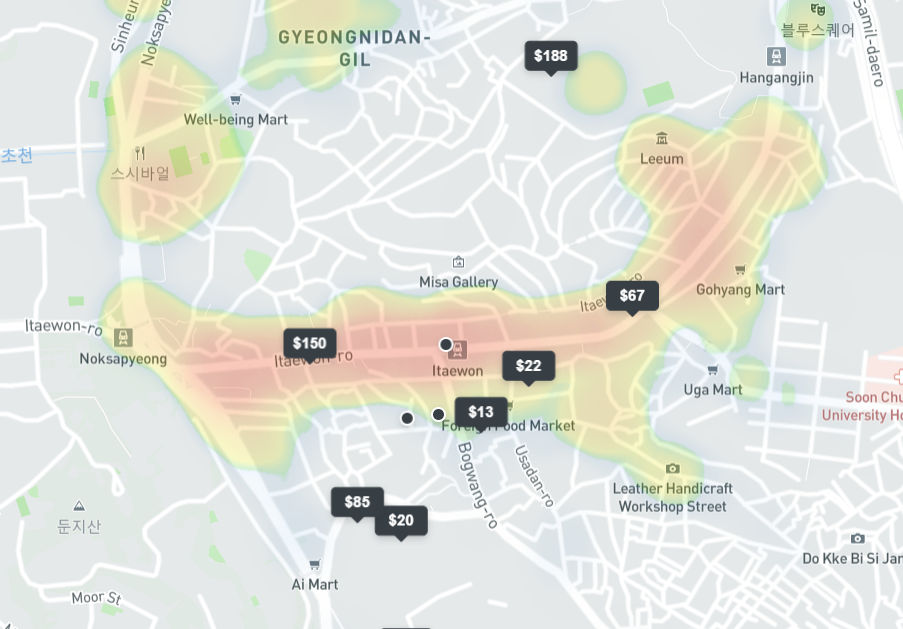 Apgujungrodeo
It's like Rodeo Drive in Beverly Hills.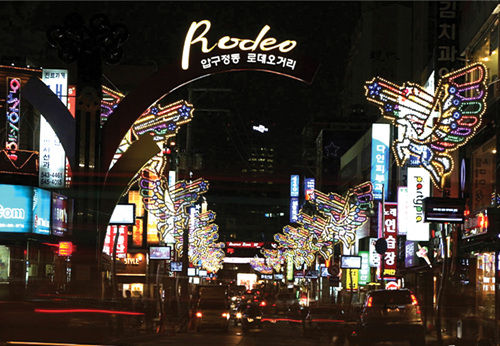 Myeongdong Street Food
Hours: 9AM-9PM
On Saturdays and Sundays, there are many more street food vendors at night.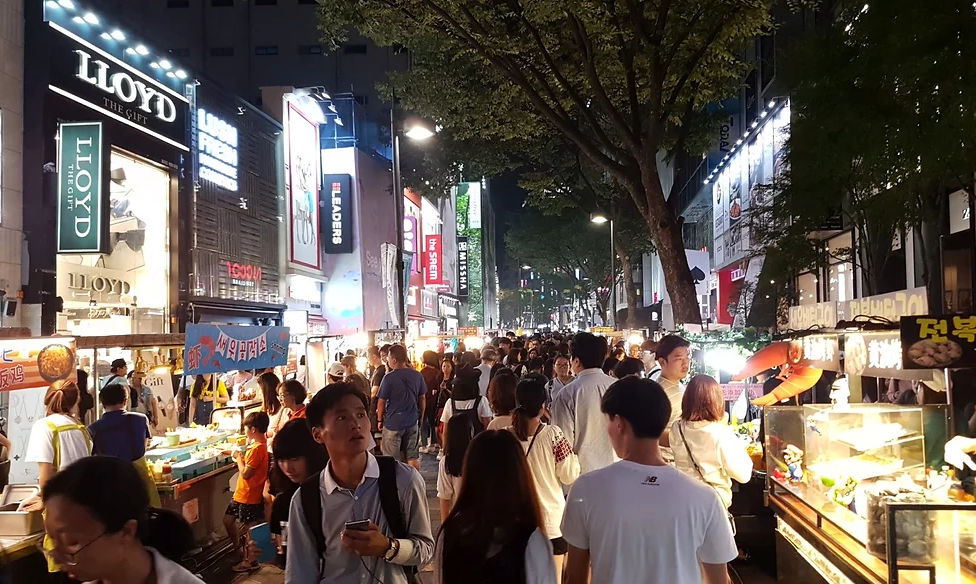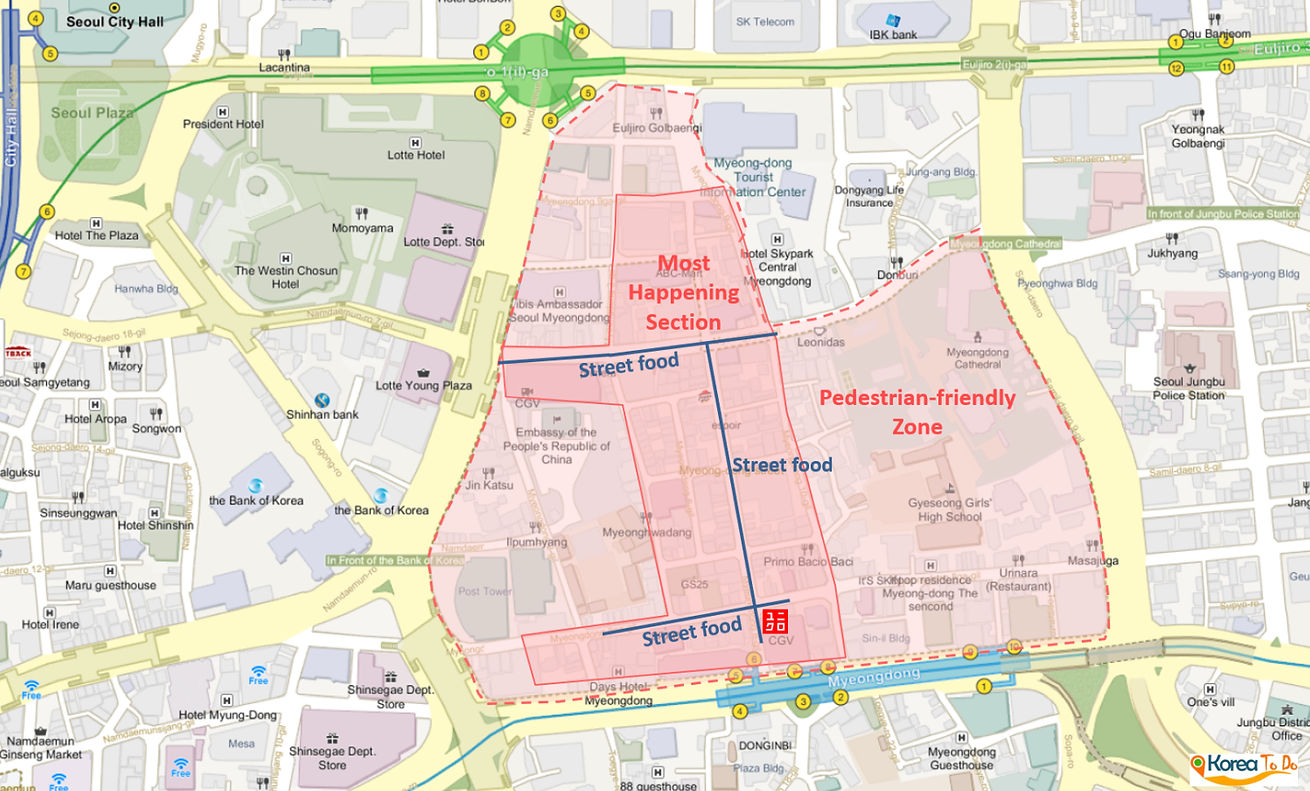 Food to try at Myeongdong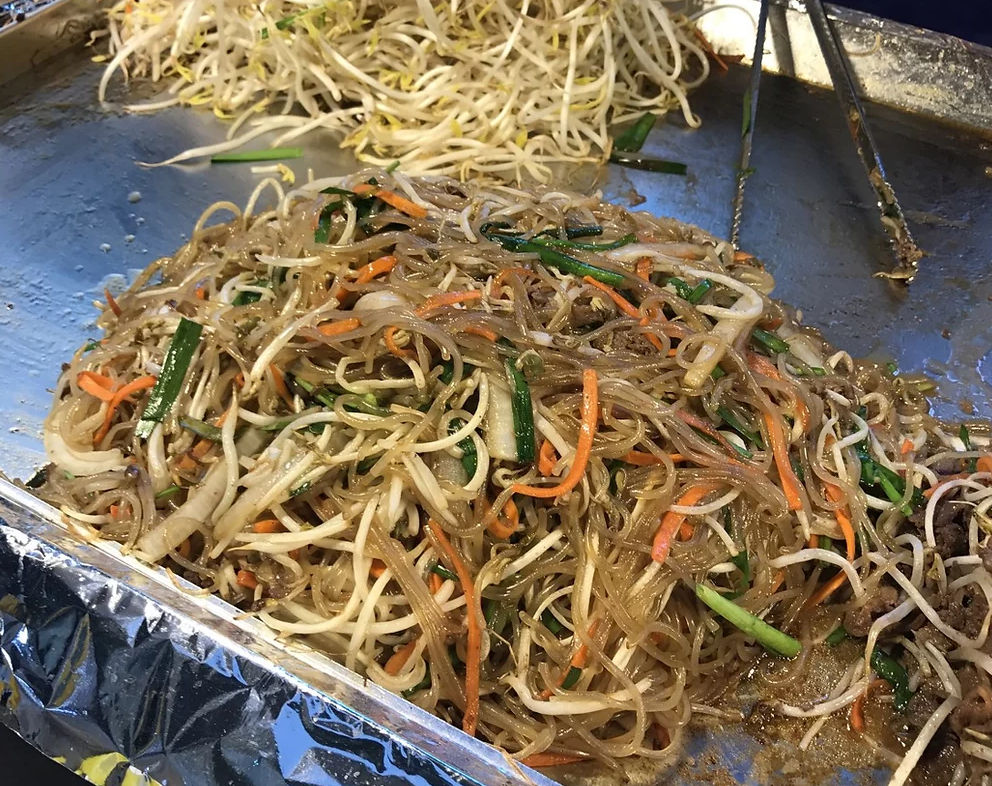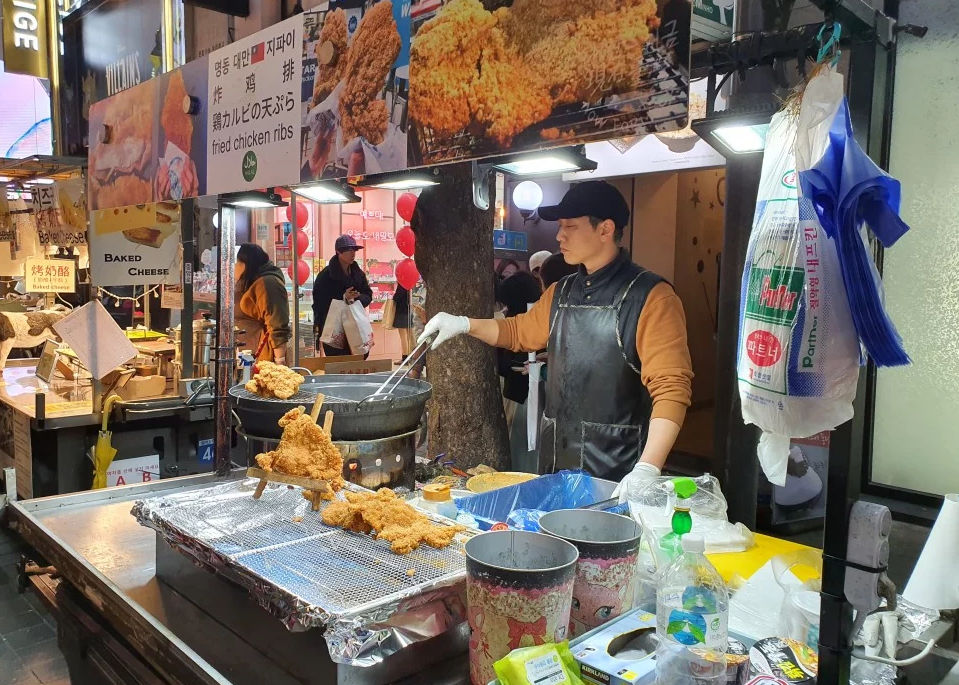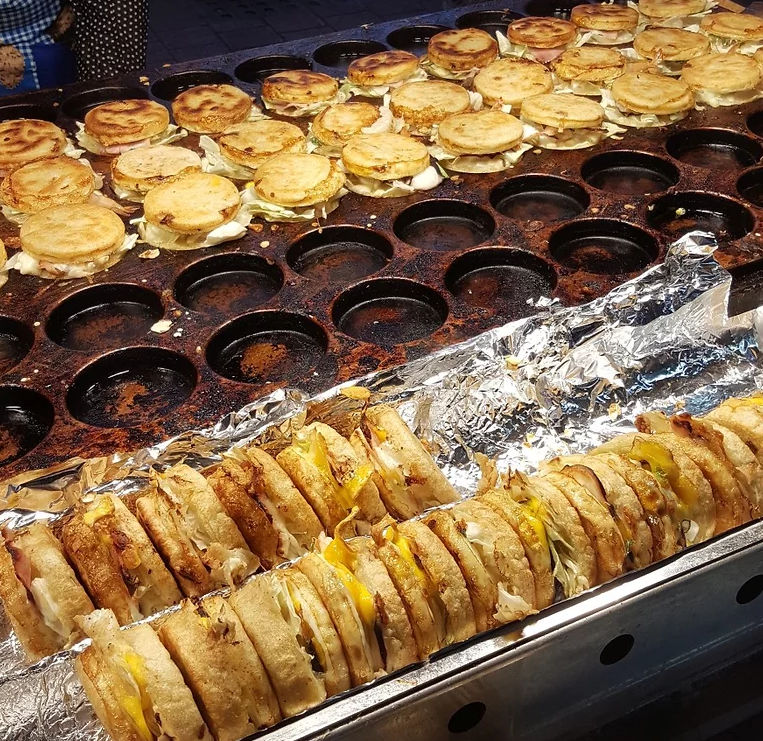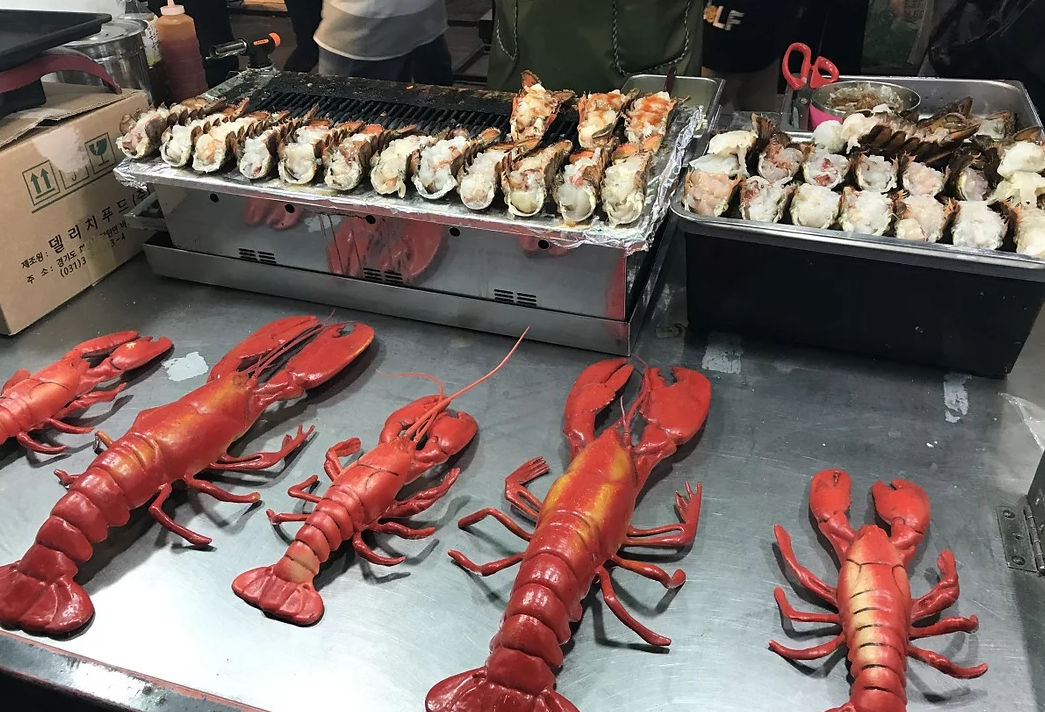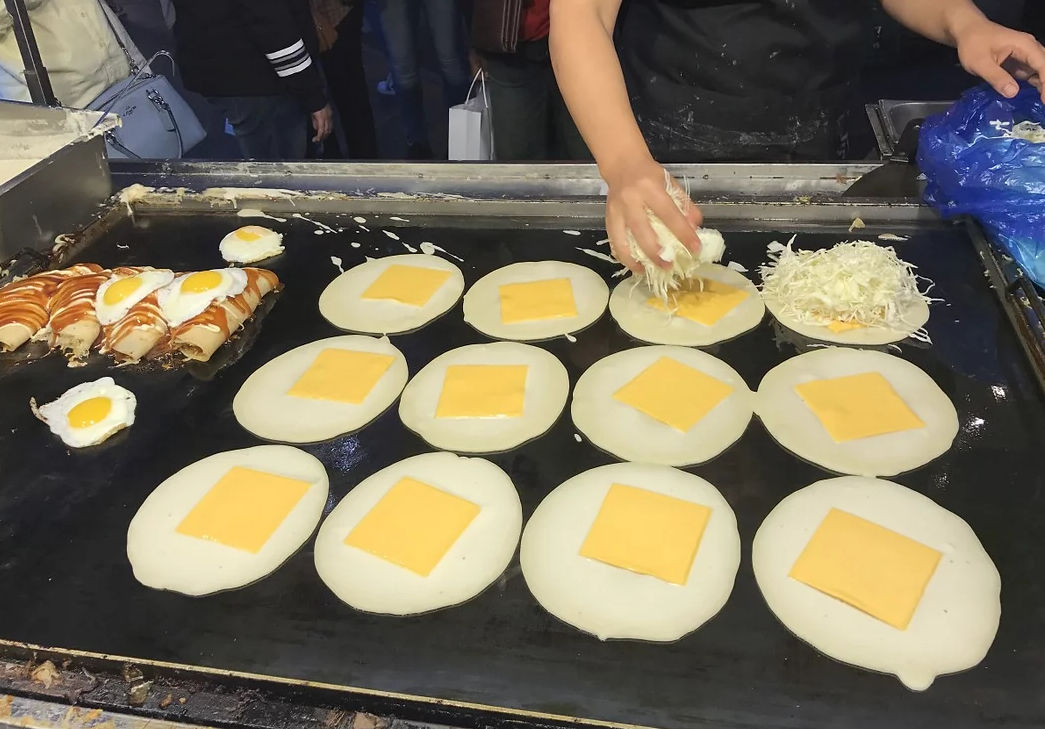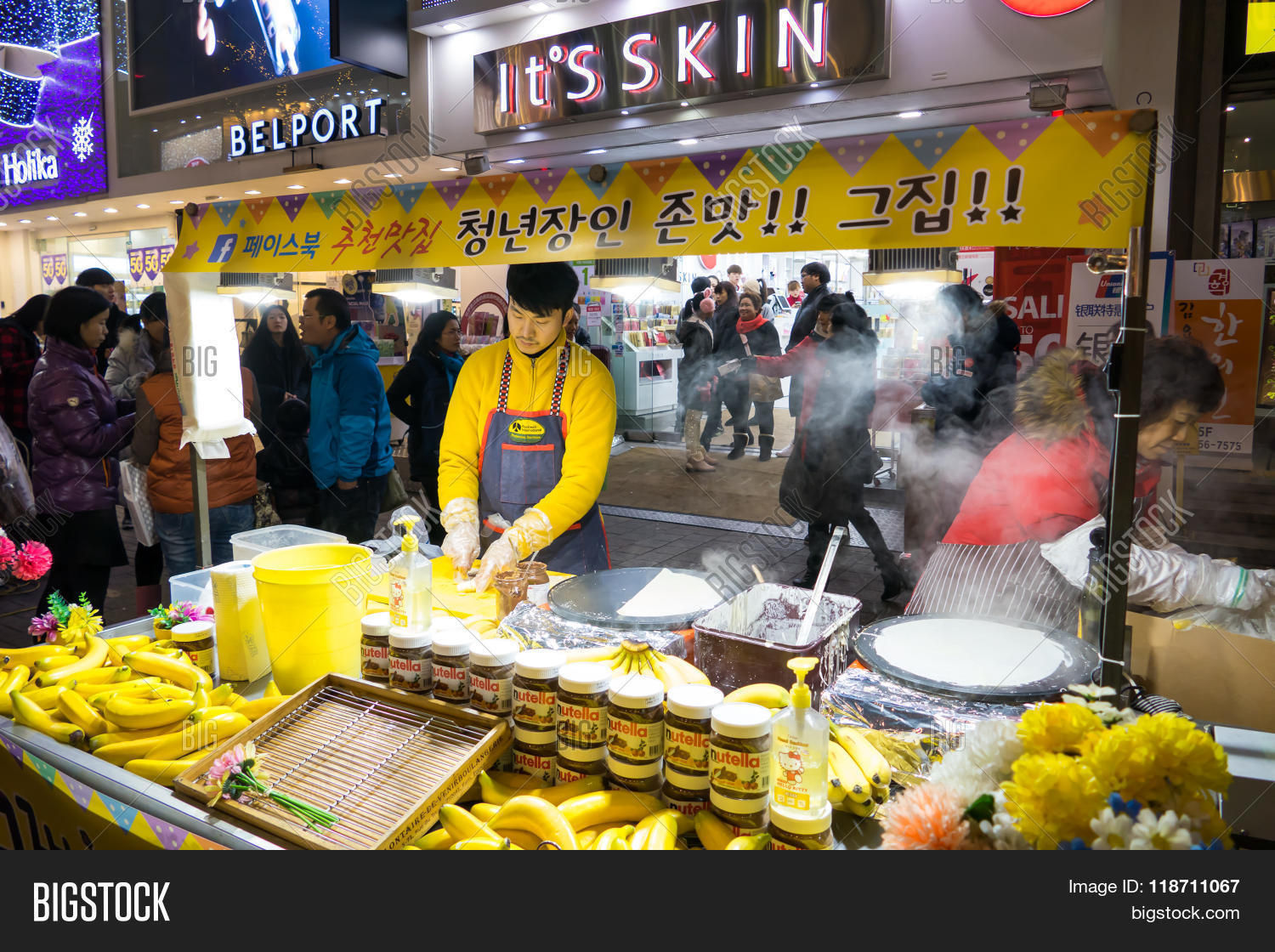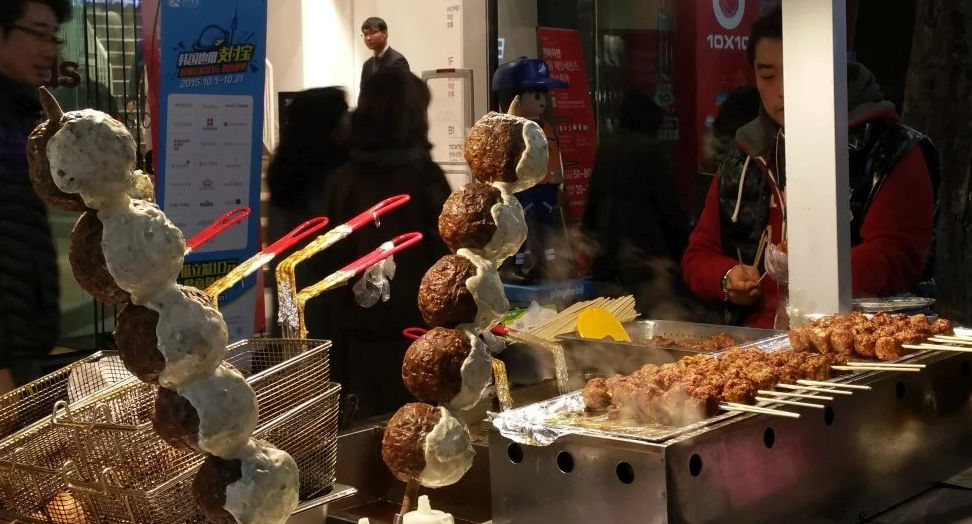 Gyeyeolsa Fried Chicken
Casablanca Sandwicherie
Hours: 12-10PM except Mondays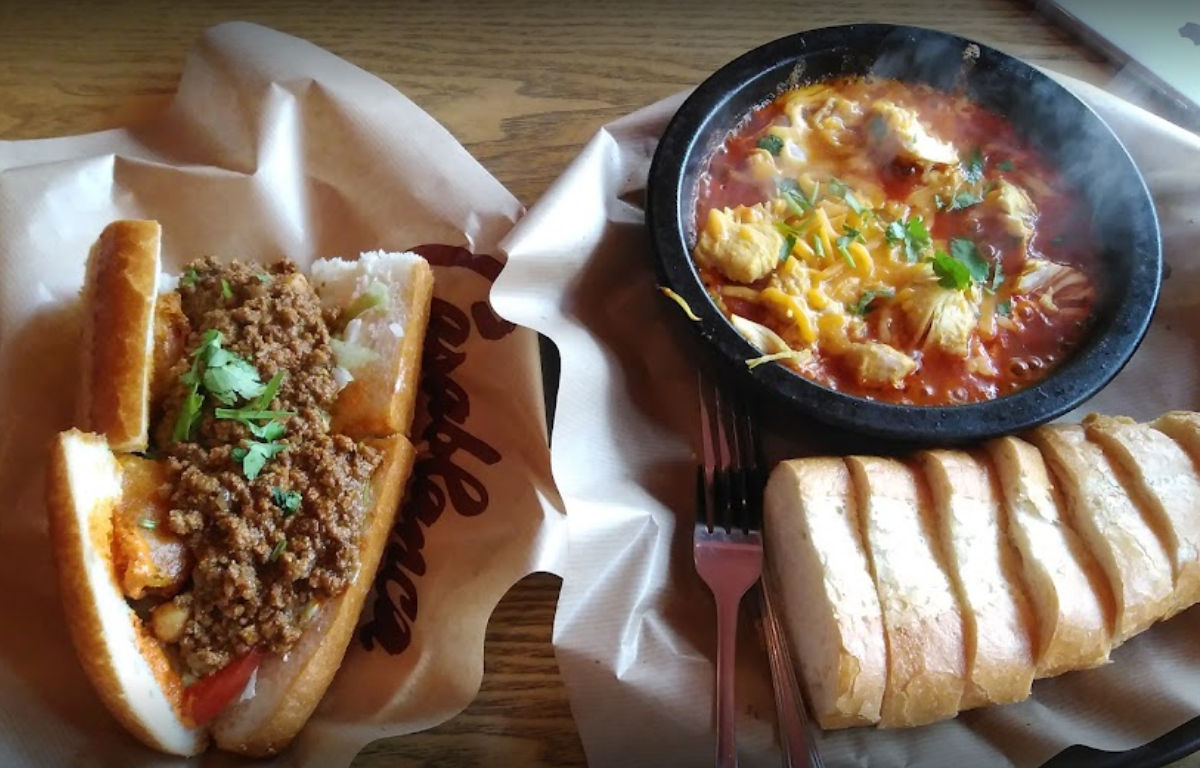 Passion 5 Bakery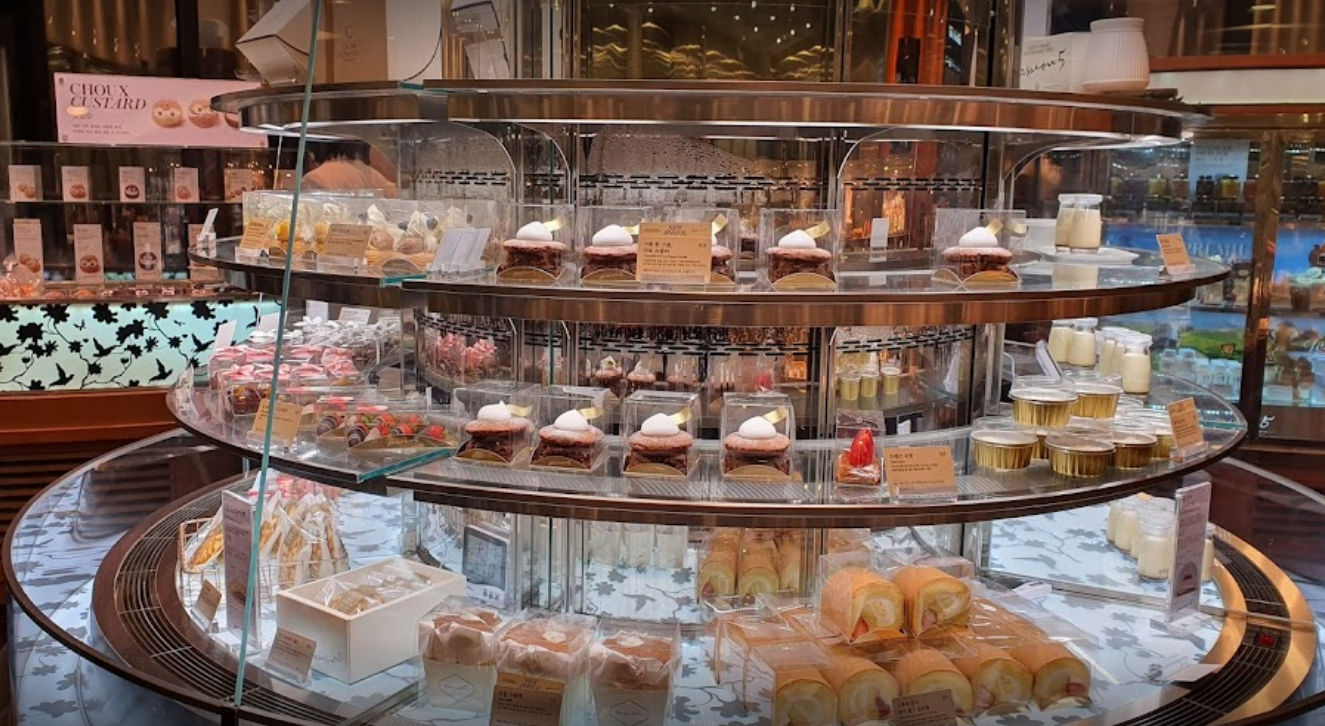 Costco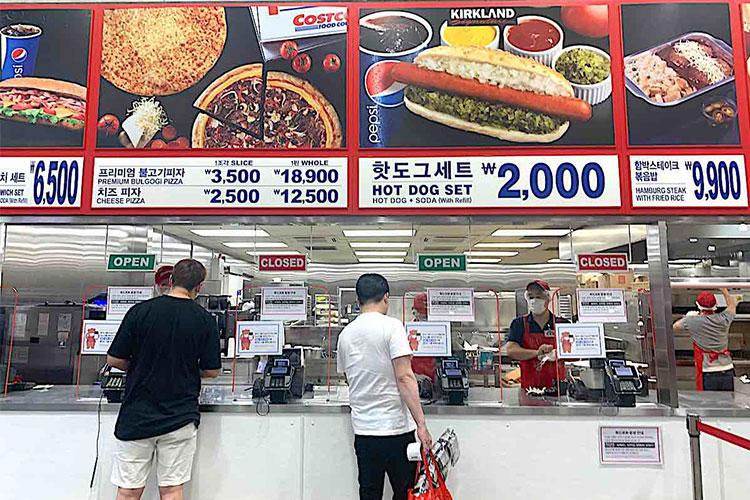 HBC Gogitjib 이태원더고깃집(구HBC고깃집)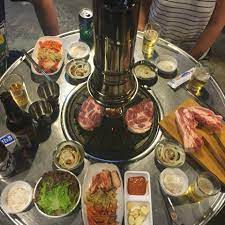 Downtowner Cheongdam 다운타우너 청담점
Burger restaurant
Hours: 11AM-9PM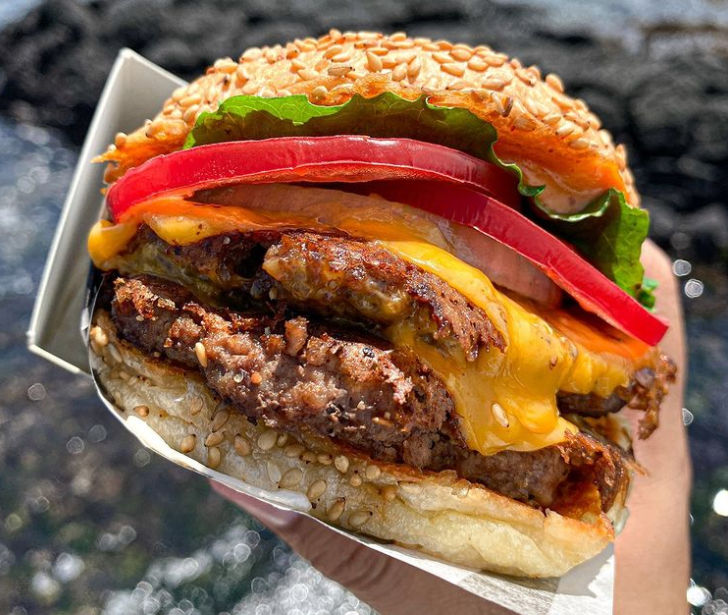 Linus' BBQ
Beef brisket
Hours: Weekdays: 12-3PM, 5-9PM, Weekends: 12-9PM
Gino's NY Pizza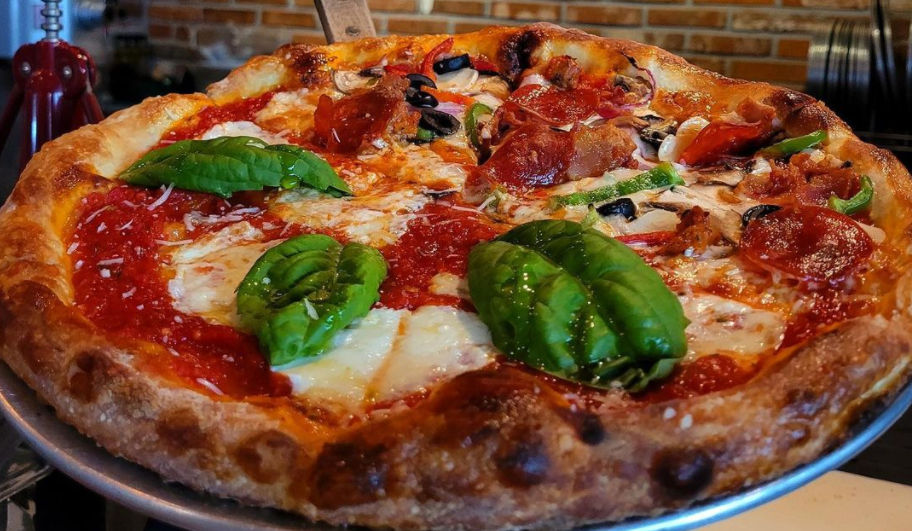 Gwangjang Market
A traditional street market in Jongno-gu, Seoul, South Korea. The market is one of the oldest and largest traditional markets in South Korea, with more than 5000 shops and 20,000 employees in an area of 42,000 square meters.
Hours: 10AM-11PM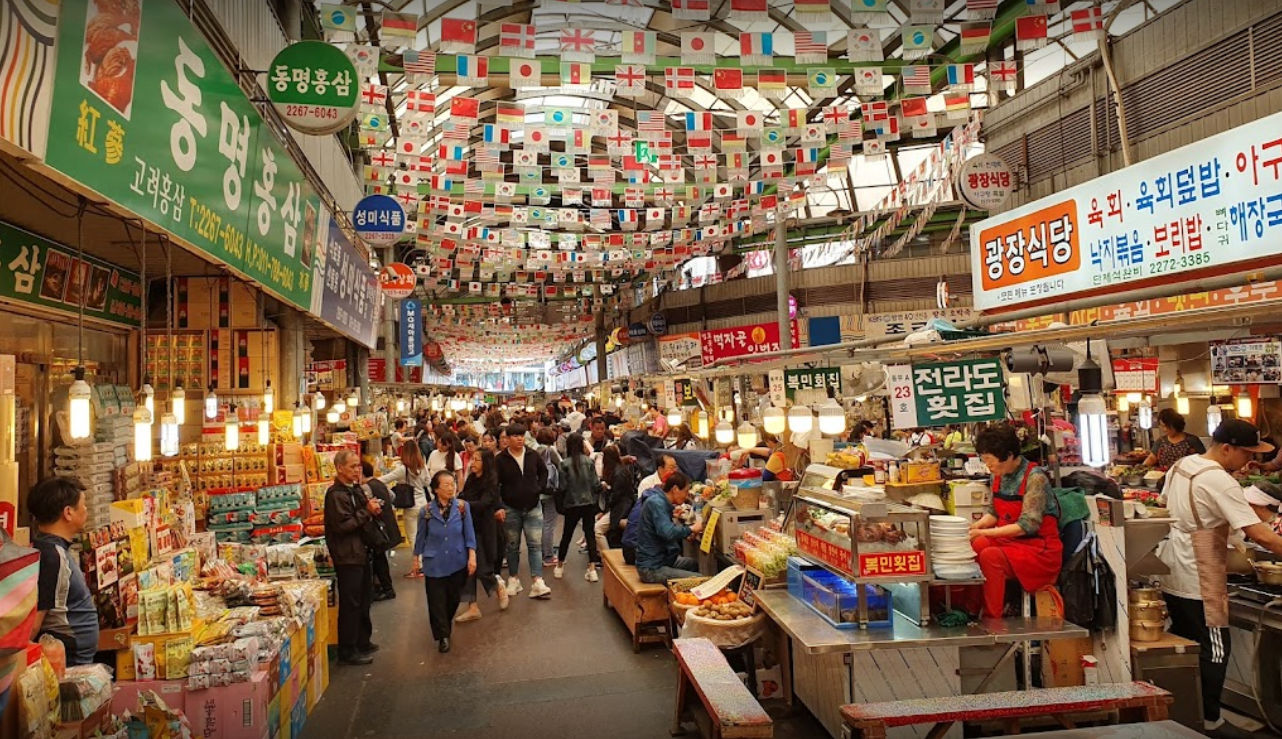 Jilhal Bros
Like "Halal Guys" in Manhattan
4 locations
Hours: 11AM-10PM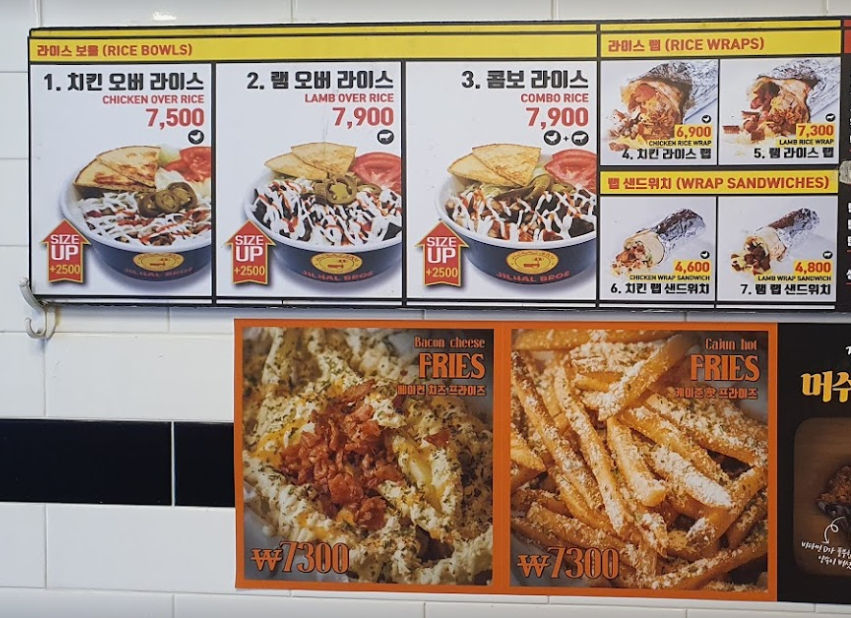 Hongdae Free Market
Hours: seems to be closed
Hyundai Department Store | D-Cube City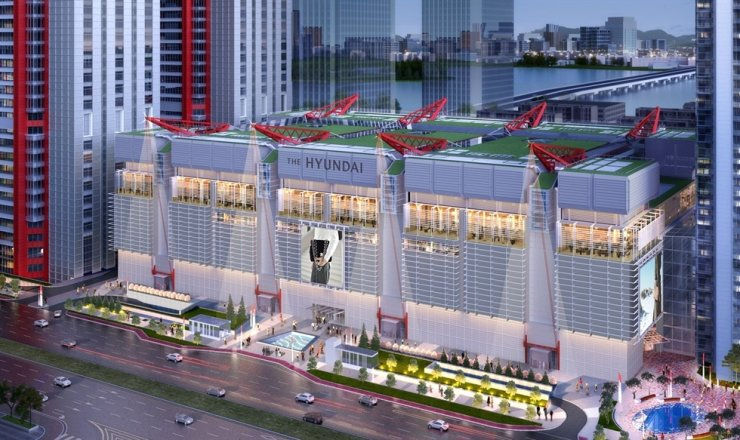 Seoul Public Bike
Rent a bike to tour the Cheonggyecheon
Pick up and drop off at any Bike Seoul location
1 hour – $0.82
2 hours – $1.64
All day – $4.11
$0.82 for every additional 30 minutes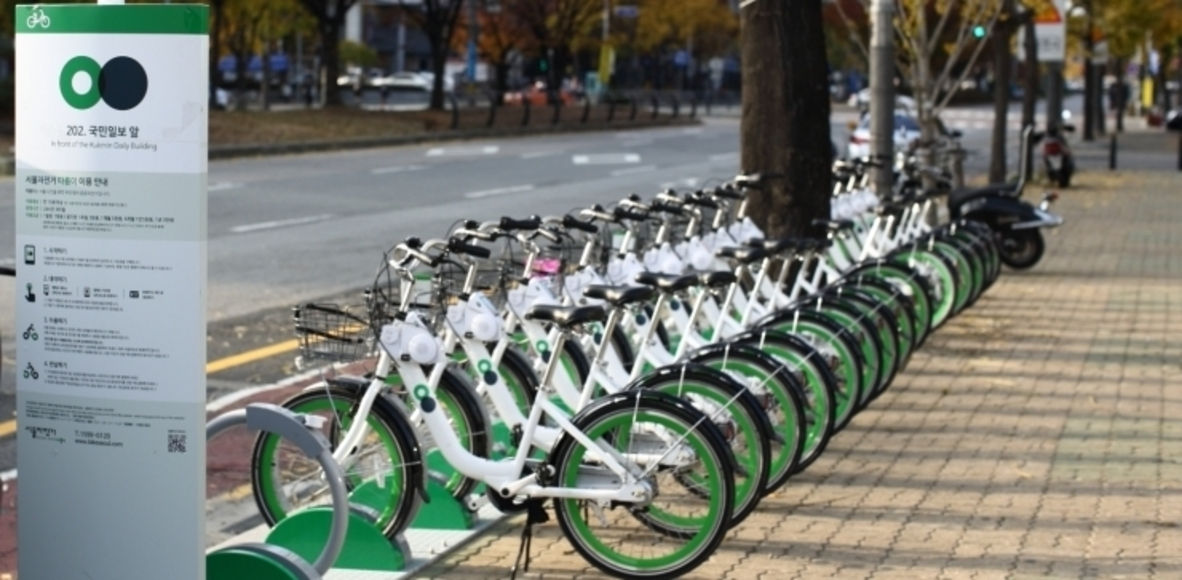 Dongdaemun Market
Hours: 8-2AM, Saturdays: 8-12AM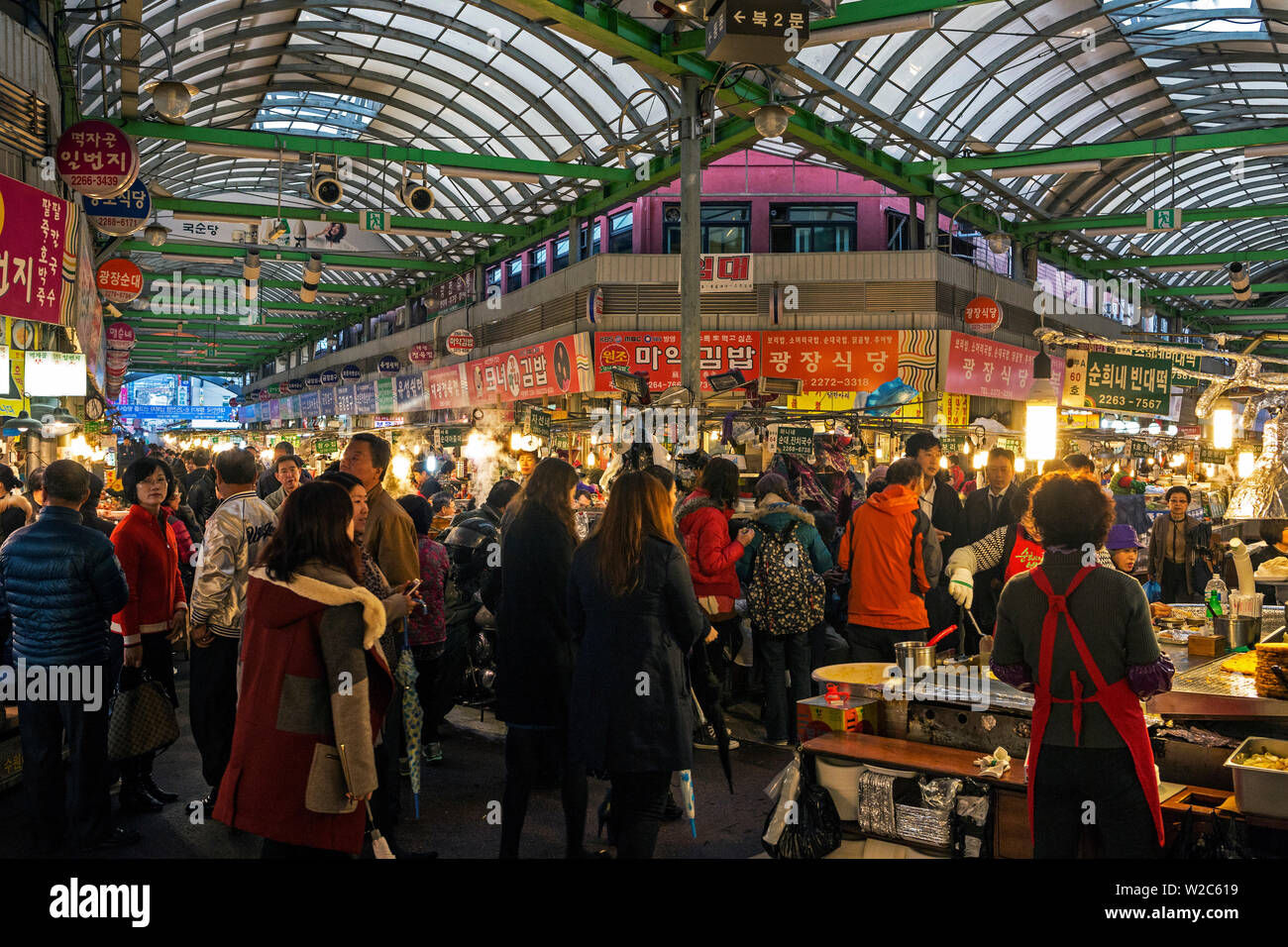 Seoul Folk Flea Market
Hours: 10AM-7PM, closed on Sundays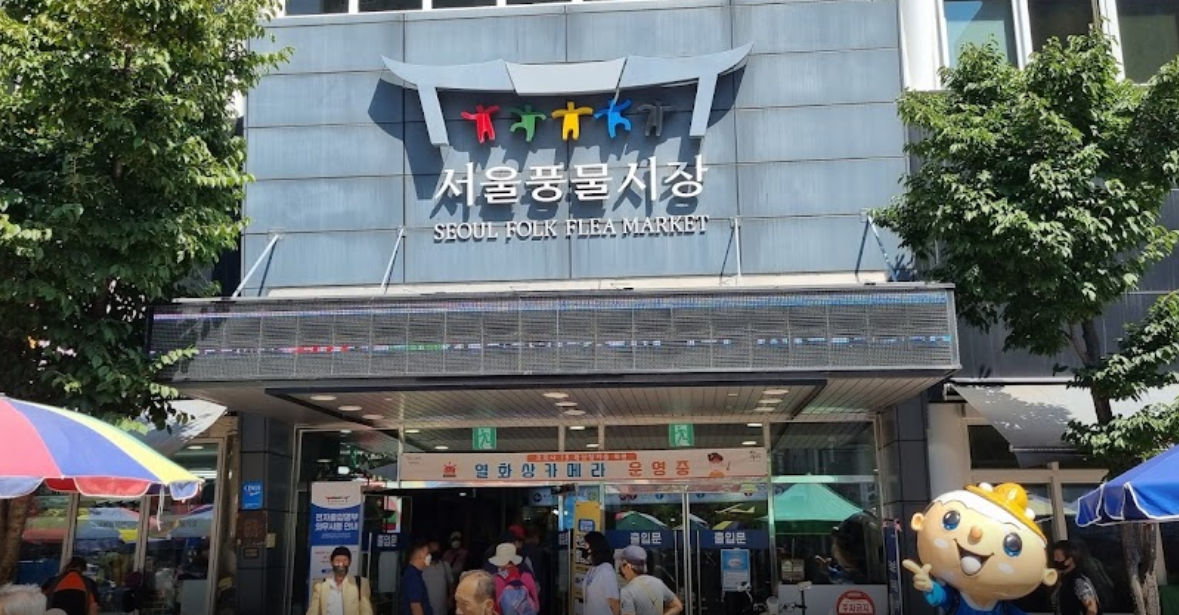 Starfield COEX Mall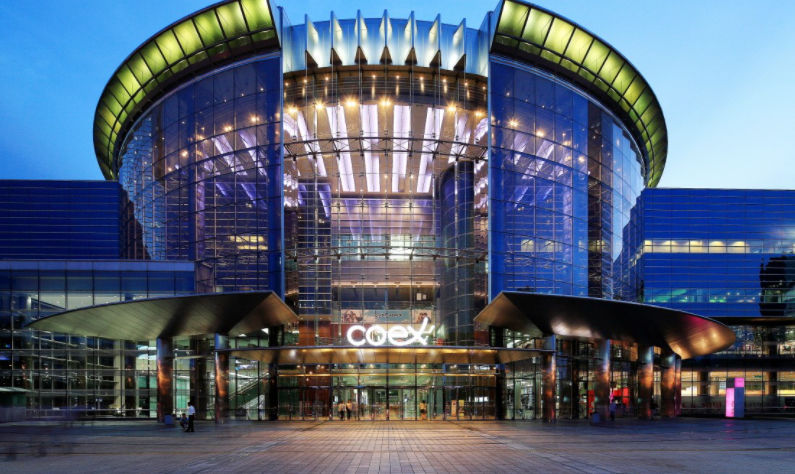 Flying Suwon
Hours: Weekdays: 2-10:30PM, Weekends: 10:30AM-10:30PM
Everland Resort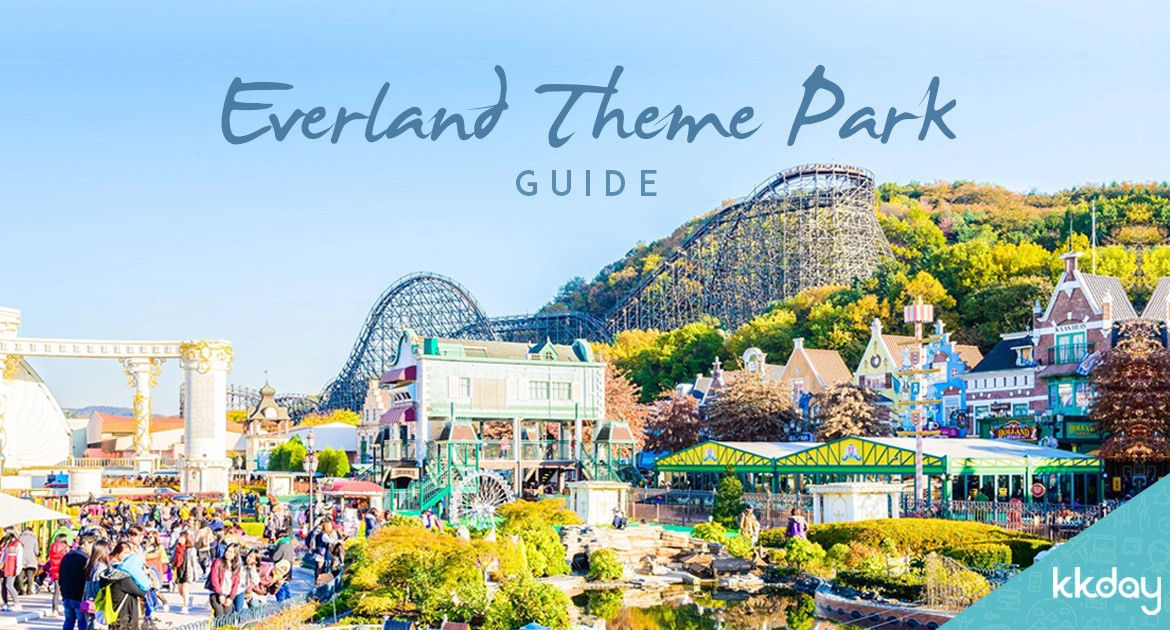 Caribbean Bay
Yeontabal BBQ Restaurant
Address: 1317-16 Seocho-dong, Seocho-gu, Seoul, South Korea
Nearest Subway Station: Gangnam
Operating Hours: 11:30AM-10PM, daily
What to Order: Grilled king beef ribs
Expect to Pay: Around $33-$38 per person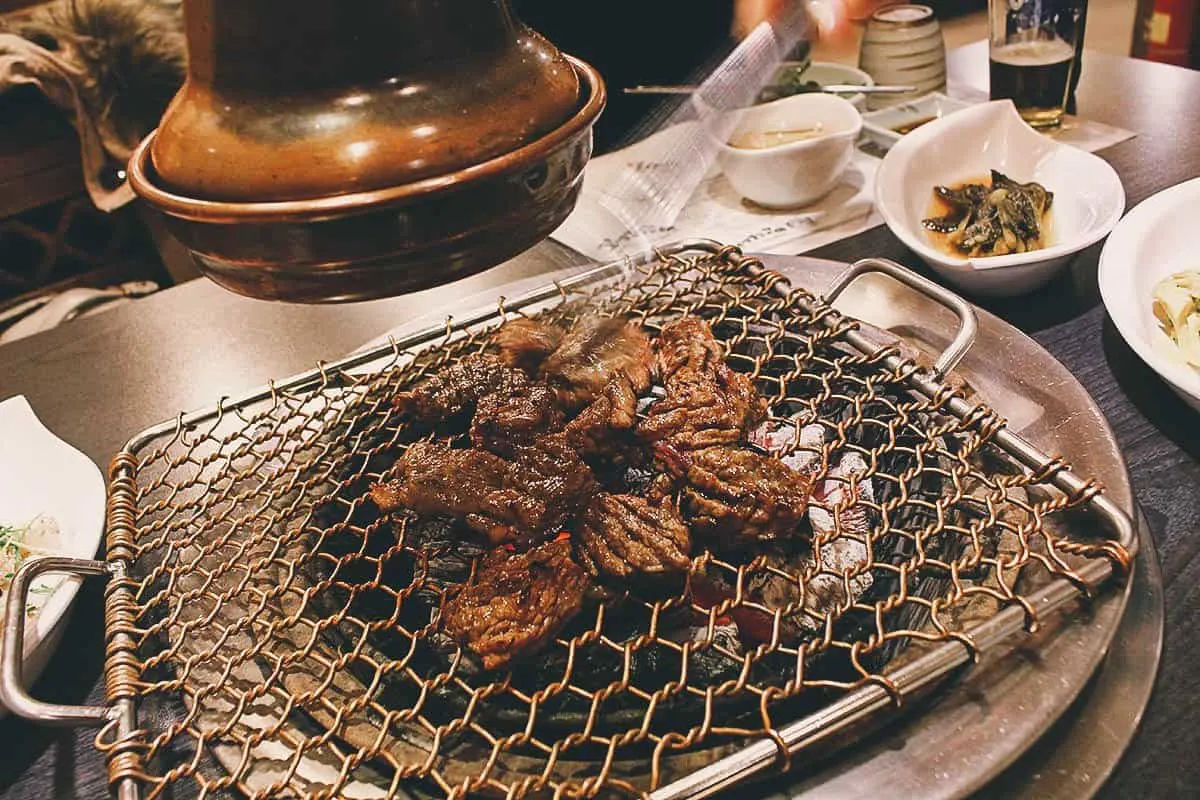 빈대떡 (Bindae-tteok: Mung bean pancake)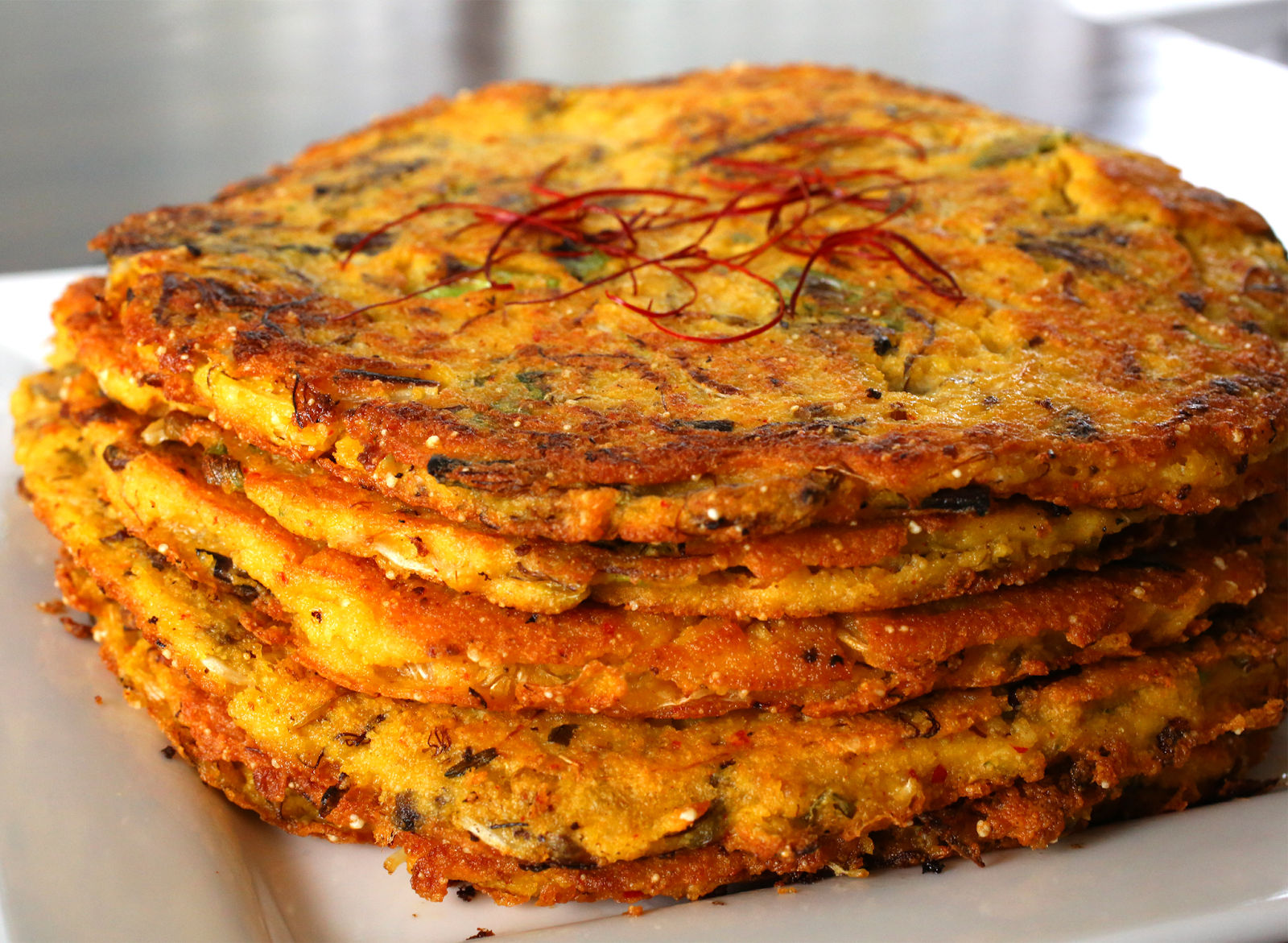 호떡 (Hotteok: Korean Sweet Pancakes)
Hottoek is a Korean-styled pancake. One of the most popular Korean street snacks, it is made from a simple flour batter and filled with sweet syrup made from cinnamon, brown sugar, and peanuts. It's a great snack when you're between meals.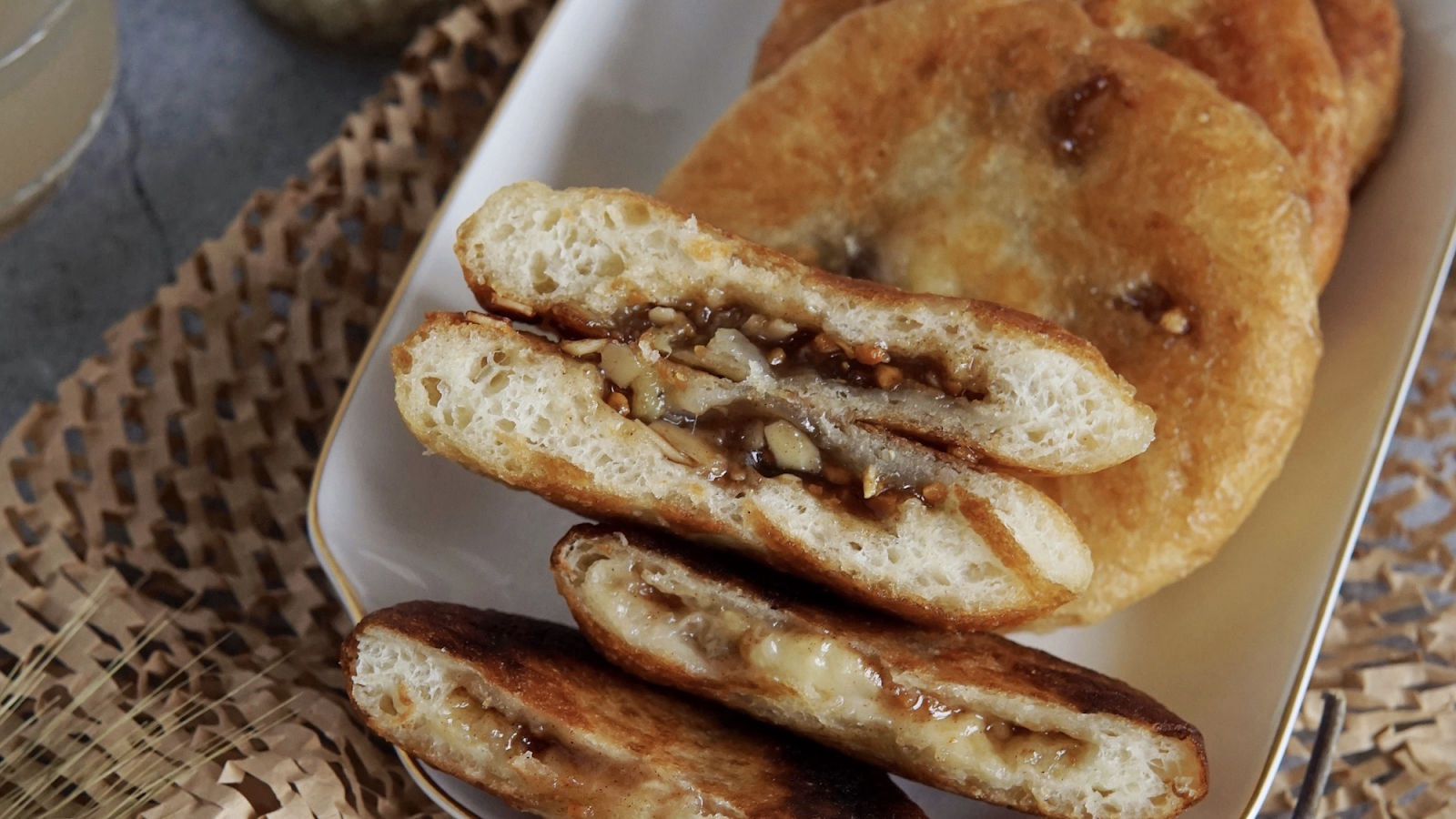 팥빙수 (Patbingsu: Shaved Ice with Sweet Red Beans)
Pat Bingsu – Bingsu with red beans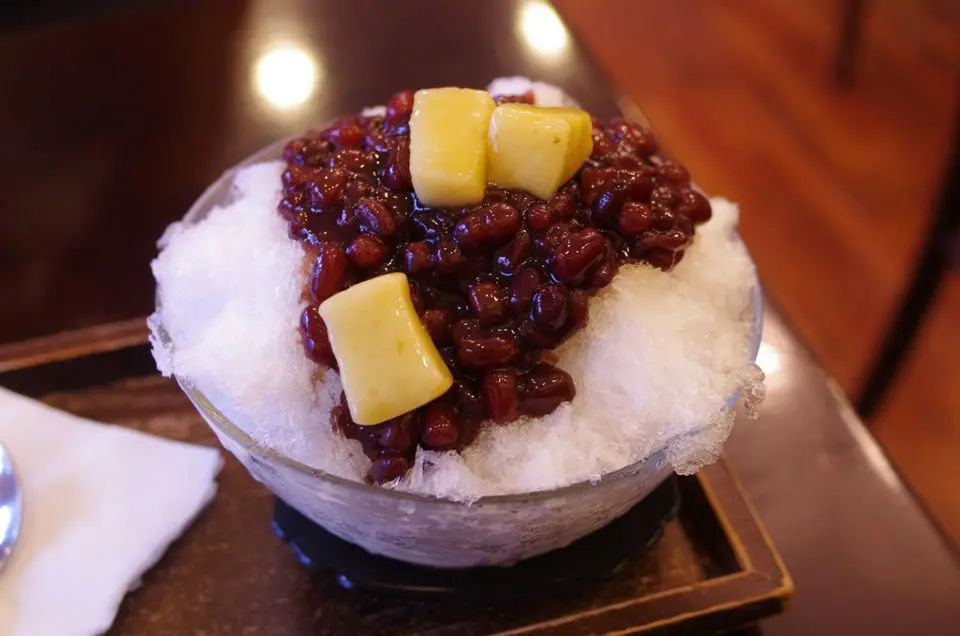 화전 (Hwajeon: Pan-fried Sweet Rice Cakes with Flower Petals)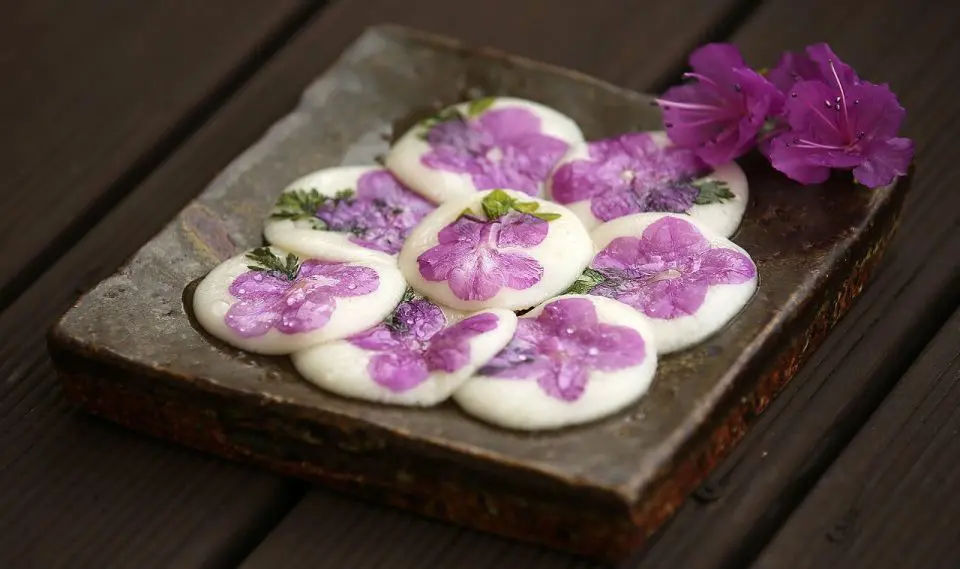 찐빵 (Jjinppang: Fluffy steamed buns filled with sweet red beans)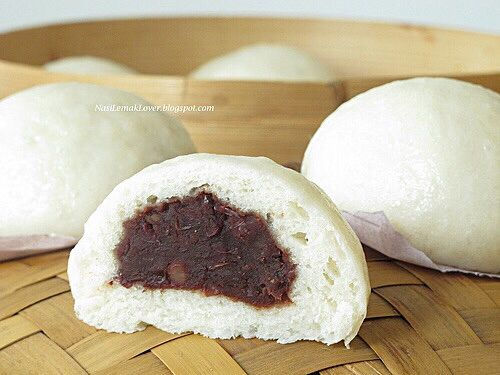 경단 (Gyeongdan: Sweet Rice Balls)
황남빵 (Hwangnambbang: Hwangnam Bread)
Red beans are mixed with eggs and wheat dough by hand, then this artisan bread is shaped and baked without any artificial sweeteners or preservatives, keeping only the sweetness of its original natural ingredients.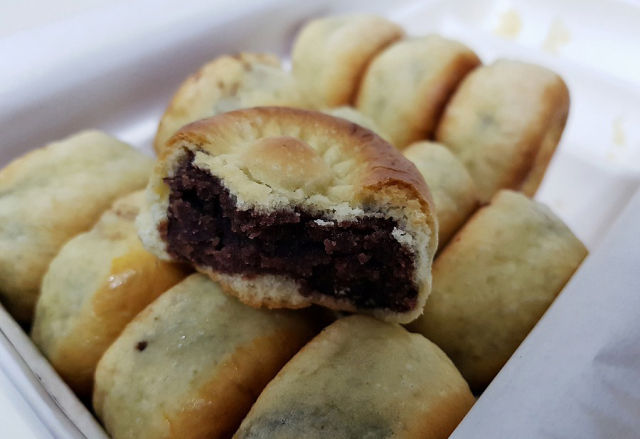 호두과자 (Hodu-gwaja: Walnut Cookies)
Hodu means walnut in Korean and they are cookies filled with red bean paste and walnuts.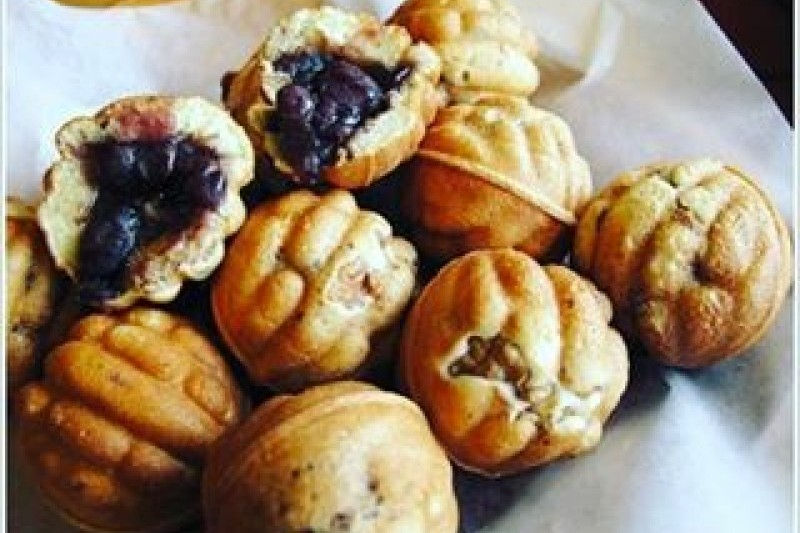 허니 브래드 (Honey Bread)
Thick bread is divided into nine parts filled with whipped cream and then topped with honey, caramel syrup, and cinnamon powder. Its original name was Honey Butter Bread.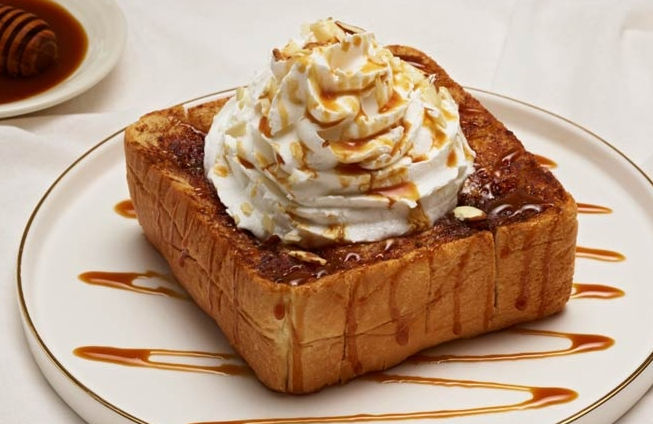 계란빵 (Gyeran-ppang: Egg Bread)
has a shape of rounded rectangle and contains whole egg inside of a bread. They are often sold by street vendors.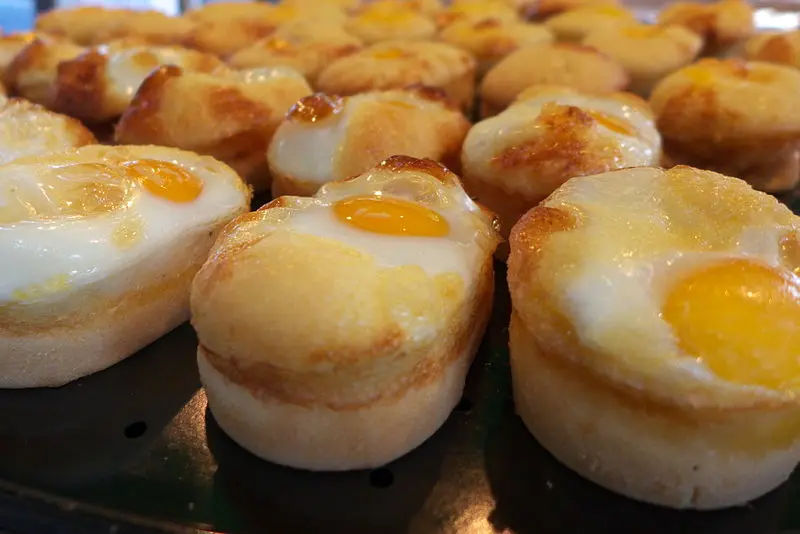 꽈배기 (Kkwabaegi: Twisted Korean Doughnuts)
It is made with glutinous rice flour and melted butter. The dough is deep-fried in oil and tossed in sugar and cinnamon powder. Like most fried breads, it tastes better when it's hot. You can enjoy the original taste of twisted bread by eating when it just comes out of the oil, or by heating them up.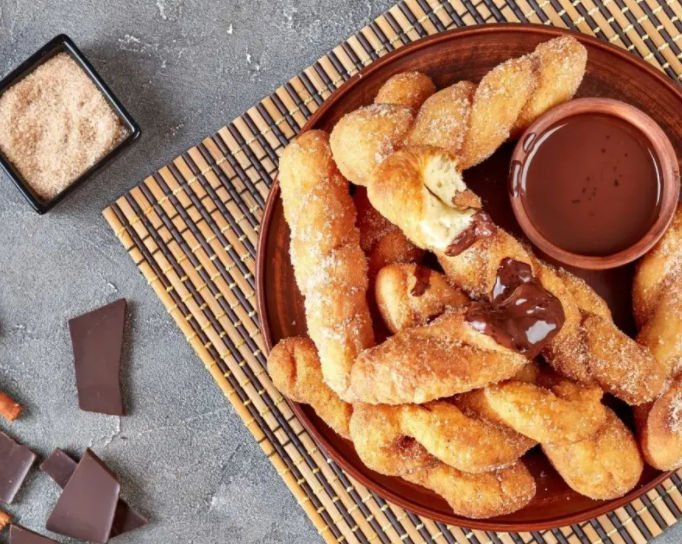 뚱카롱 (Ddungcaron: Fat Macaron)
Rice Punch 식혜 (Korean Sweet Rice Drink)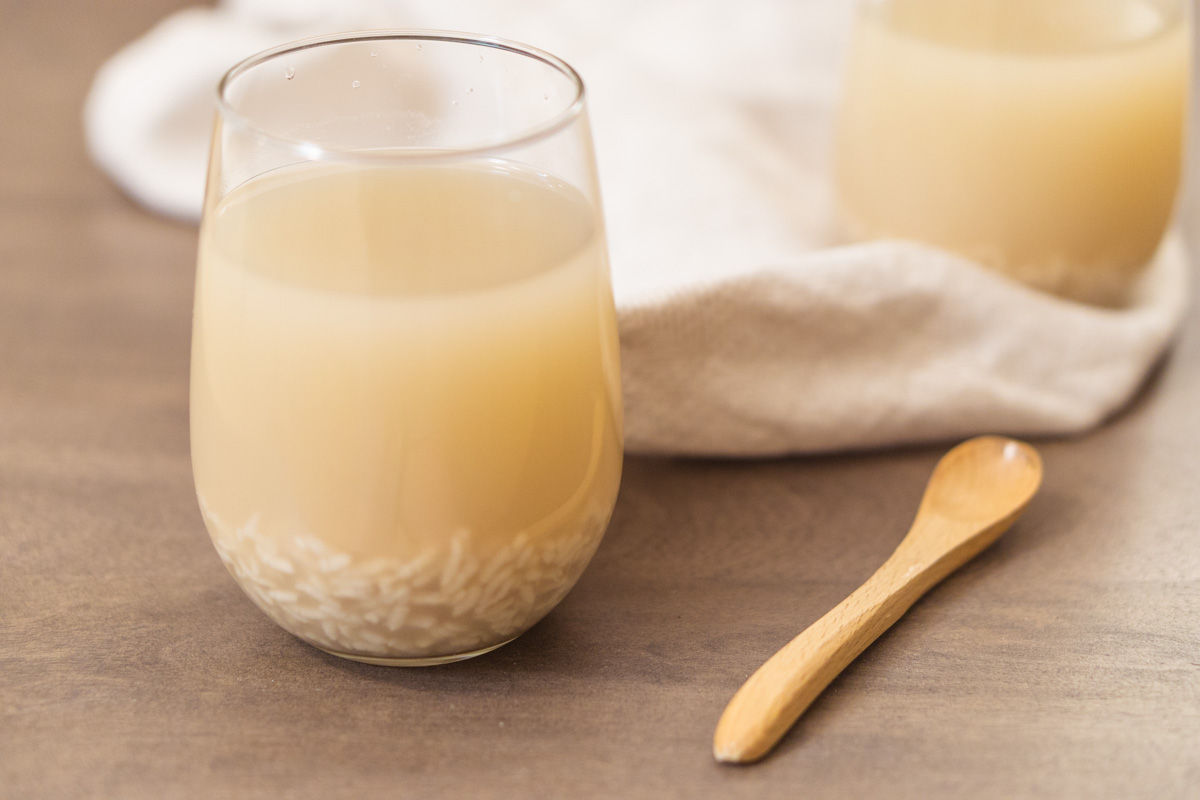 Songpyeon half-moon rice cake (송편)
The fillings for these rice cakes vary, but the most common are sweetened sesame seeds and mung beans.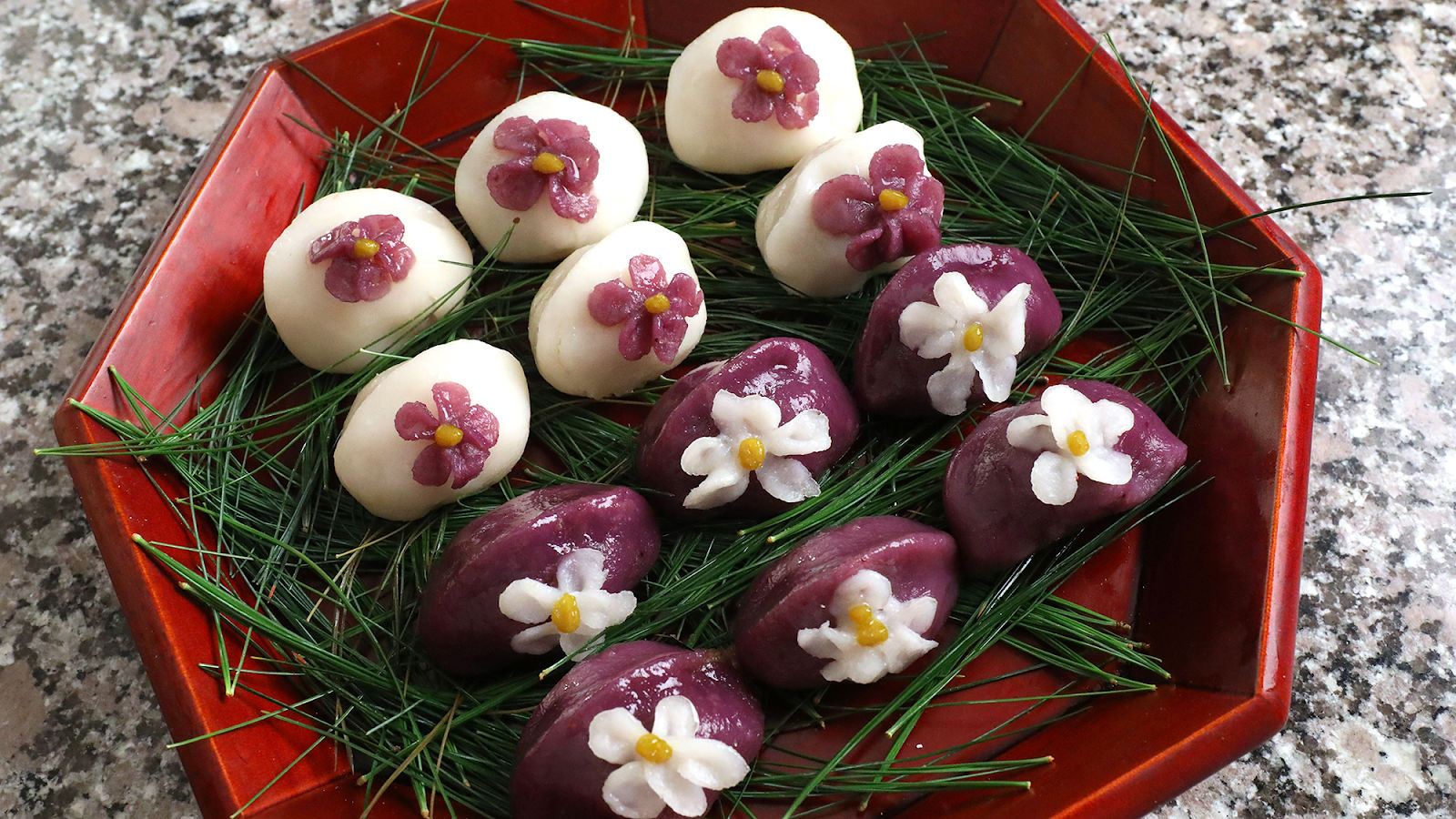 Chapssaltteok (Korean style mochi)
Filled with sweet red beans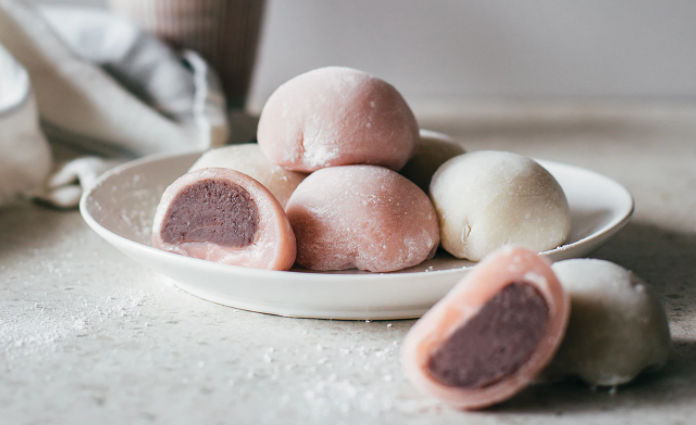 Korean dalgona coffee
Pat-sirutteok 팥시루떡 (Layered rice cake with red beans)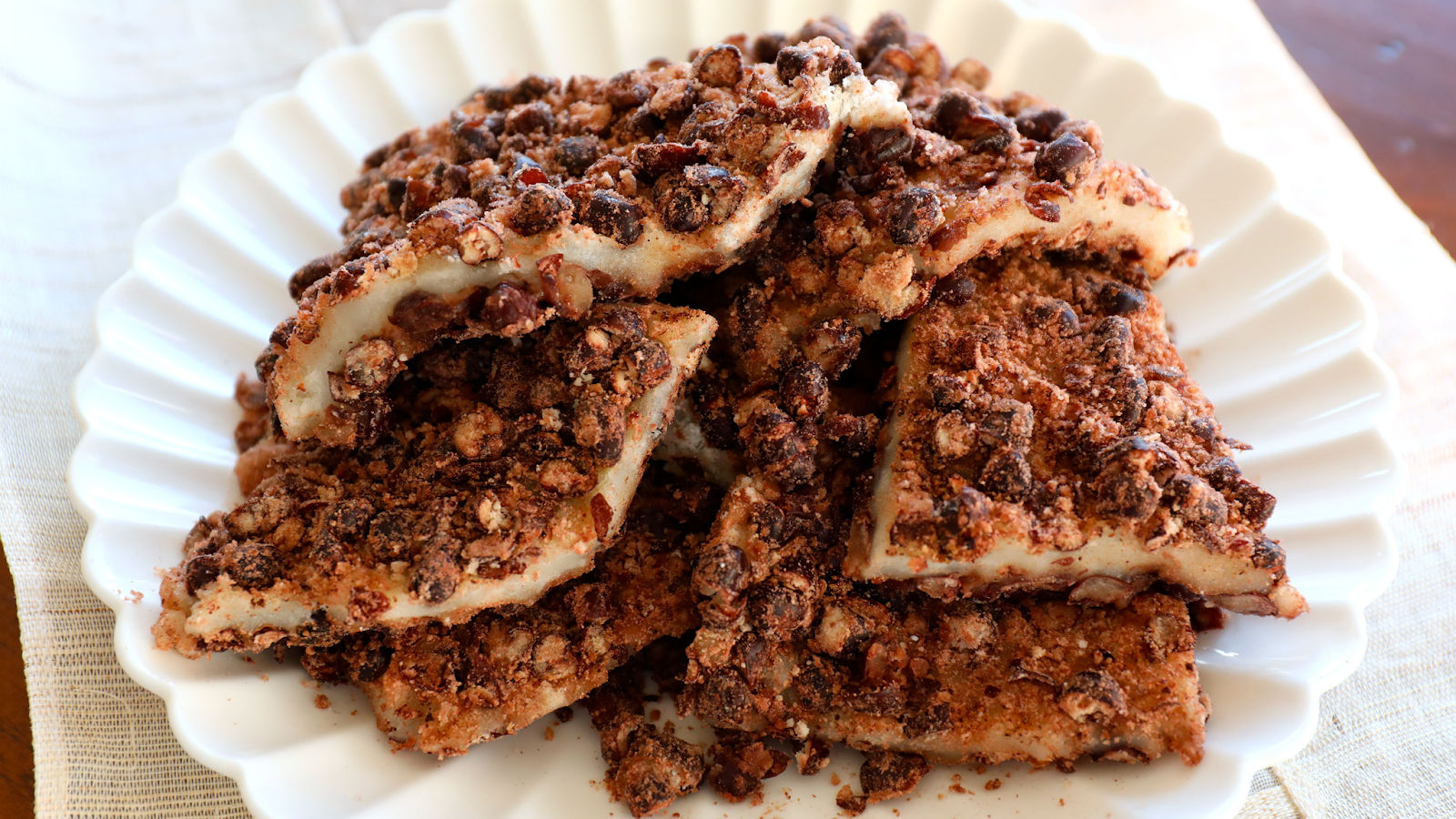 율란 Yul-lan – Chestnut cookies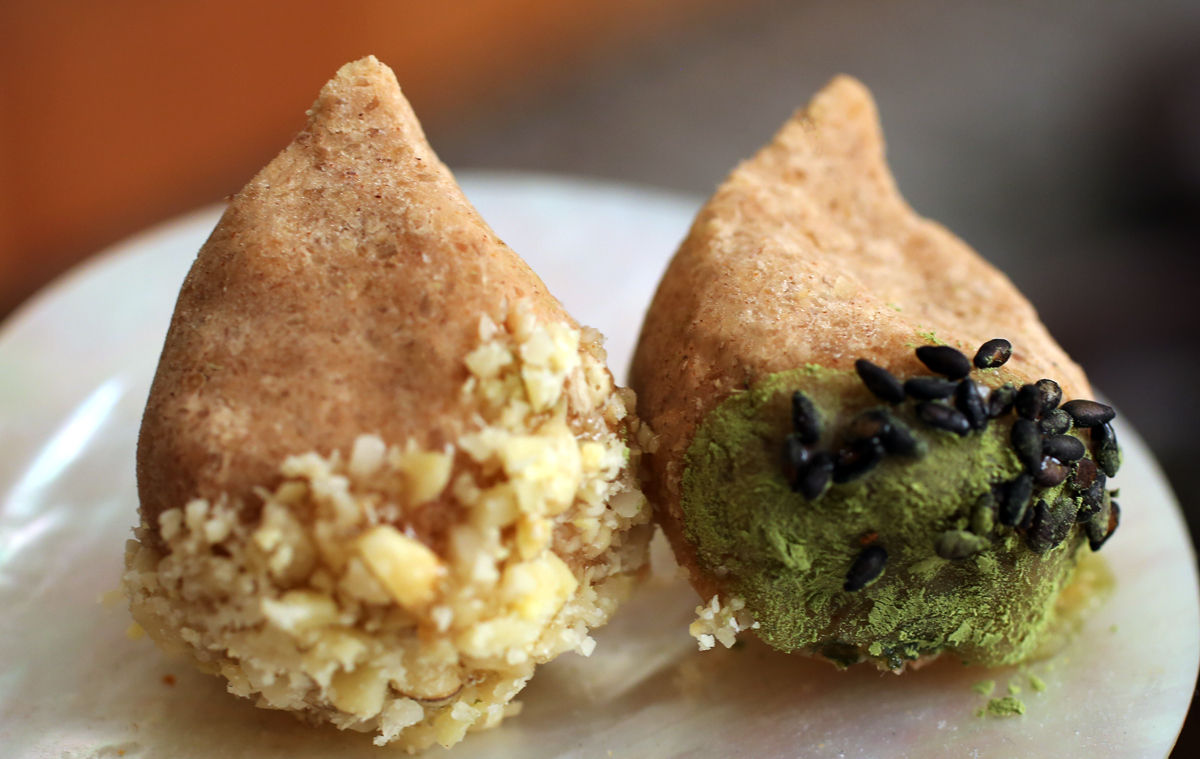 무지개떡 Mujigae-tteok (Rainbow rice cake)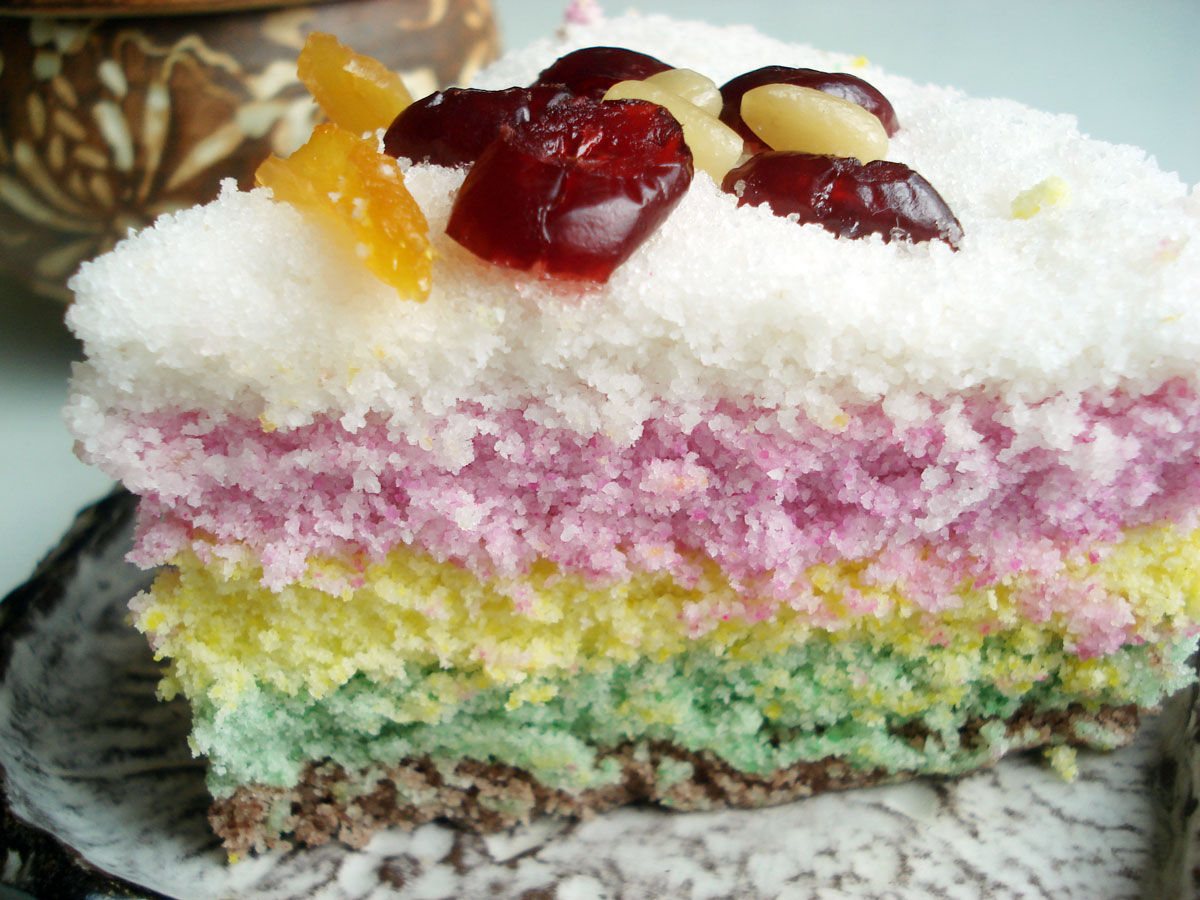 불고기 Beef Bulgogi
Thinly sliced or shredded beef marinated in soy sauce, sesame oil, garlic, sugar, scallions, and black pepper, cooked on a grill (sometimes at the table). Bulgogi literally means "fire meat." Variations include pork (dwaeji bulgogi, 돼지불고기), chicken (dak bulgogi 닭불고기), or squid (ojingeo bulgogi, 오징어불고기).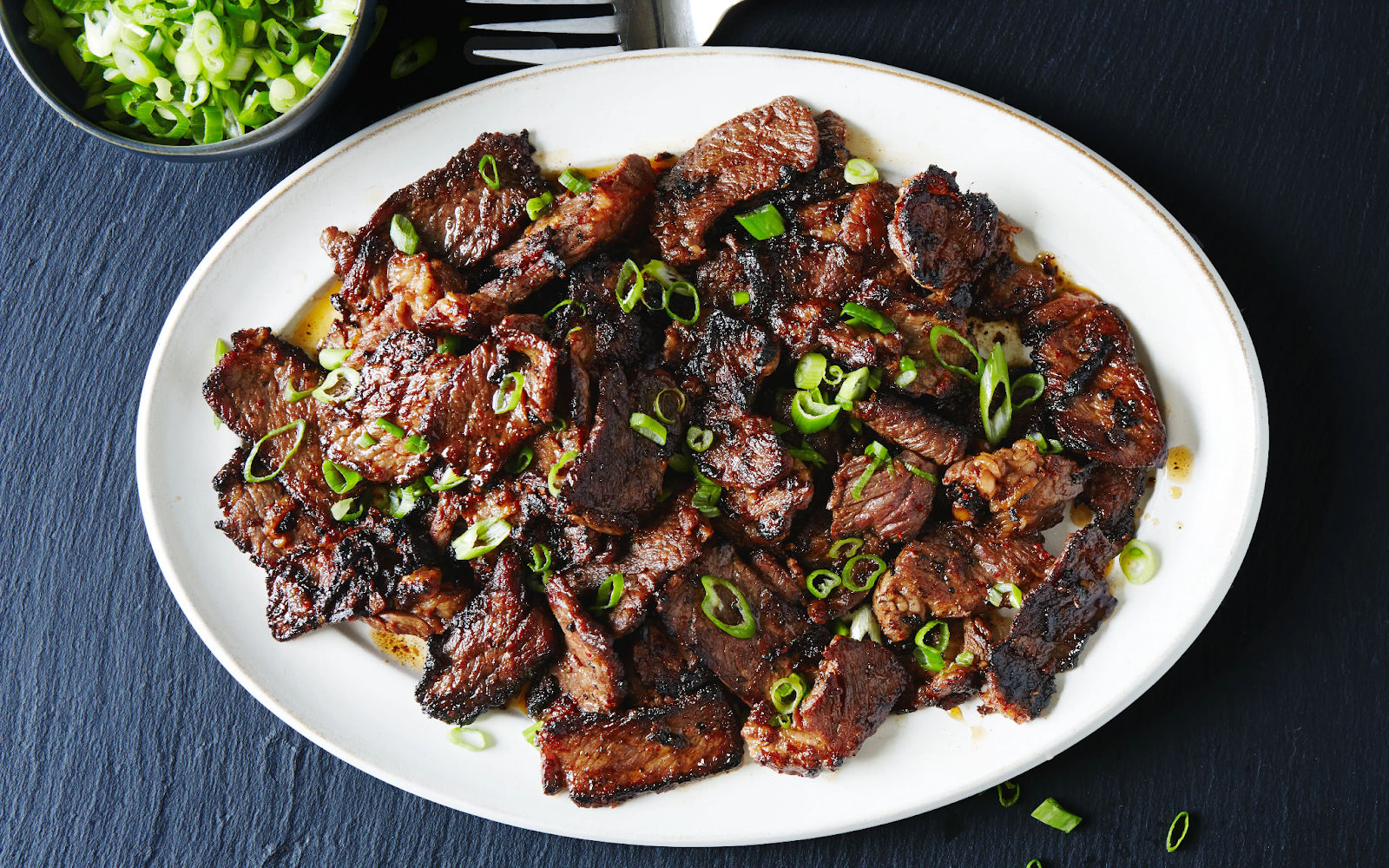 Galbi (갈비) – pork or beef ribs
Cooked on a metal plate over charcoal in the centre of the table. The meat is sliced thicker than bulgogi. It is often called "Korean barbecue" along with bulgogi, and can be seasoned or unseasoned.
Dak galbi (닭갈비)
Stir-fry marinated diced chicken in a gochujang-based sauce, and sliced cabbage, sweet potato, scallions, onions and tteok.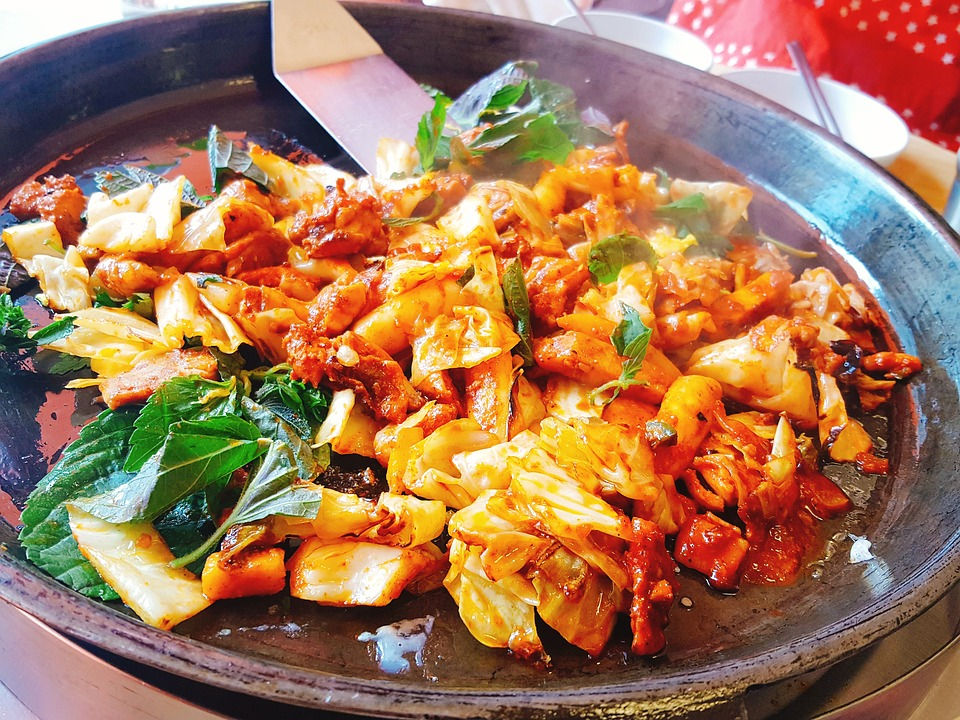 Dubujeon (두부전)
Steamed tofu mixed with ground beef and vegetables.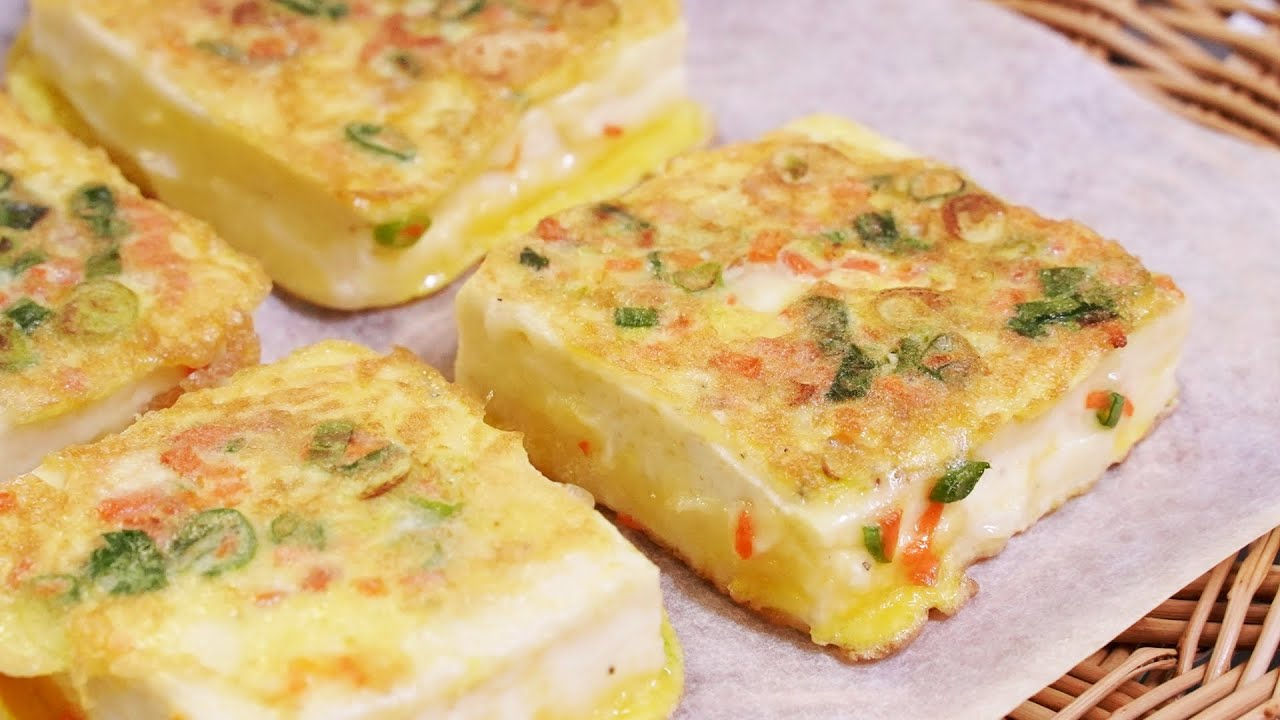 Bungeoppang (붕어빵; "carp-bread")
is the Korean name for the Japanese fish-shaped pastry Taiyaki that is usually filled with sweet red bean paste and then baked in a fish-shaped mold. It is very chewy on the inside and crispy on the outside.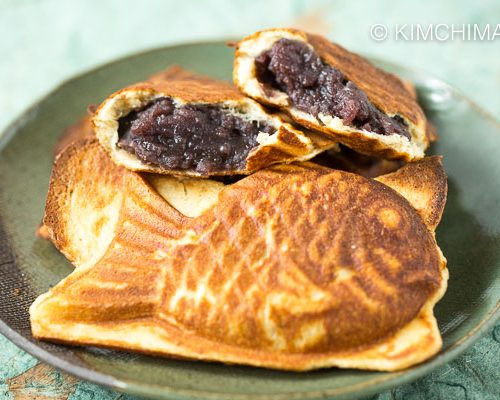 Gukwa-ppang (국화빵)
is almost the same as bungeoppang, but it is shaped like a flower.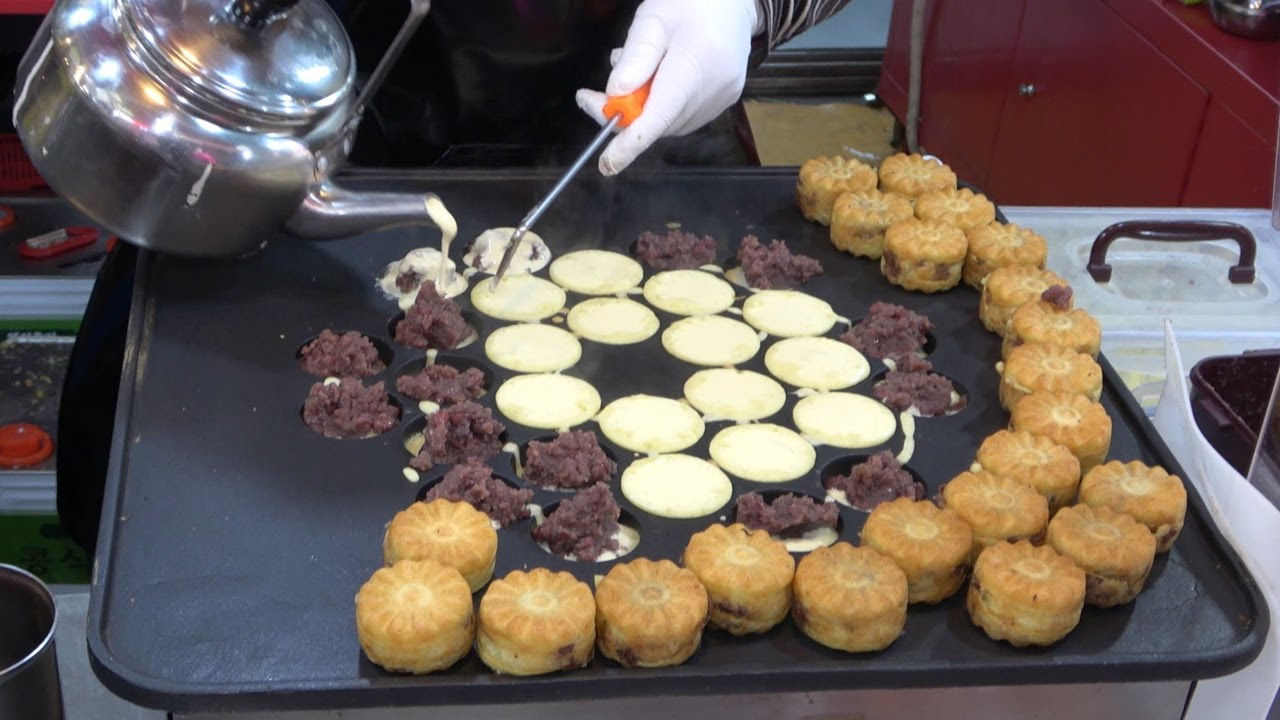 Places Not in Seoul
As a bonus, here are a few places in Korea outside of Seoul.
Lotte Waterpark
Indoor and outdoor waterpark