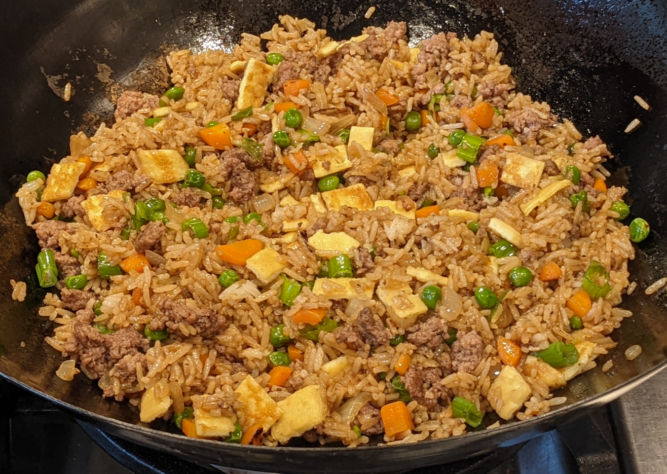 Ingredients
400 grams of long grain rice (leftover from the day before or refrigerated for at least 2 hours)
3 eggs
3/4 cup carrots, diced (can just chop pre-shredded carrots)
3/4 cup red or yellow onion, coarsely chopped
3/4 cup frozen peas
2 tbsp oyster sauce
4 tbsp soy sauce
1 tbsp toasted sesame oil
1 cup meat (chicken or beef, optional)
¼ cup green onions, chopped into small pieces
To taste MSG, salt, pepper (MSG is actually not bad for you)
2 cloves garlic, minced
Instructions
Make an omelette. Beat the eggs (I like to use a handheld electric mixer). Using a small pat of butter, make an omelette (I use a large pan for this). Slice the omelette into squares and set aside.
Cook the meat. I used ground beef. When done, set aside.
Sauté veggies. Using butter, sauté the onions, carrots, peas and garlic until soft and cooked through. (I use a wok for this)
Stir fry rice. Turn the burner to high heat. Scooch the veggies over to one side of the pan, melt the remaining butter in the other half, and add the chilled rice, soy sauce, and oyster sauce (if using). Then stir to combine with the veggies and continue sautéing the rice, stirring every 15-20 seconds or so for 3 minutes, or until you notice the rice and veggies starting to brown slightly.
Remove pan from heat. Stir in the green onions, sesame oil, sliced omelette, and meat.
Taste and season. Give the rice a taste, and season with MSG and pepper, plus any extra soy sauce or sesame oil, if needed.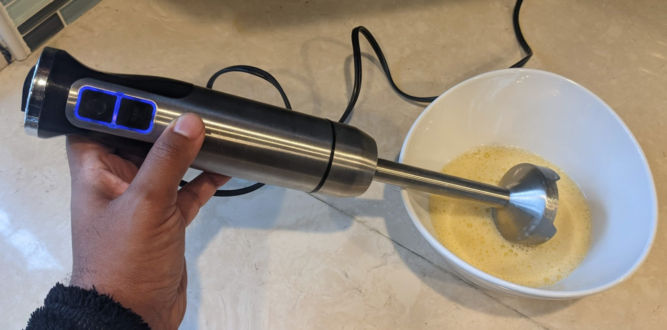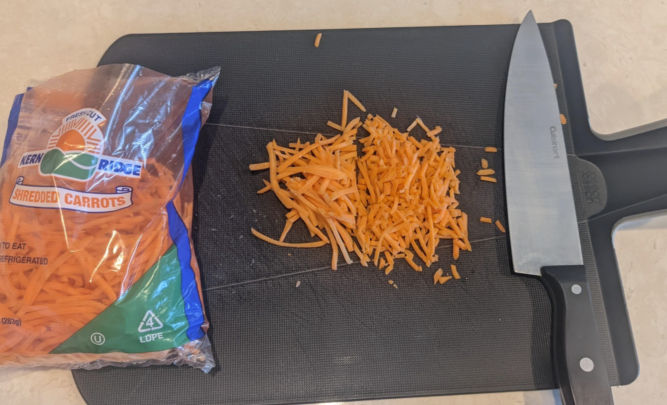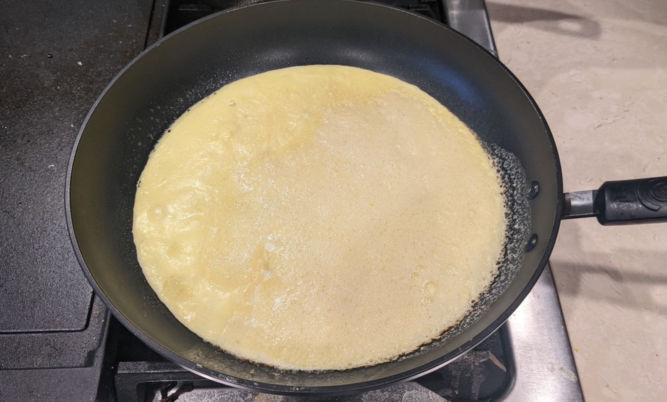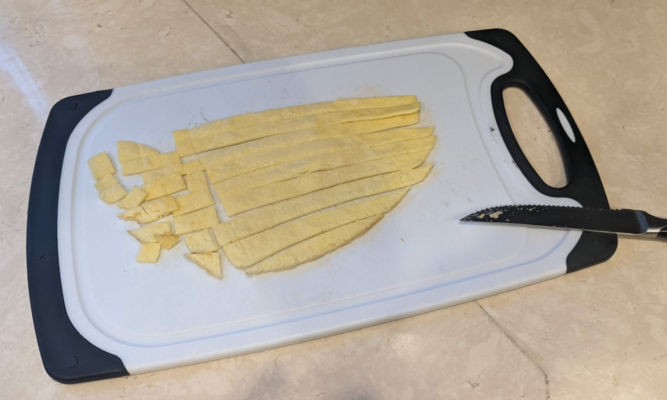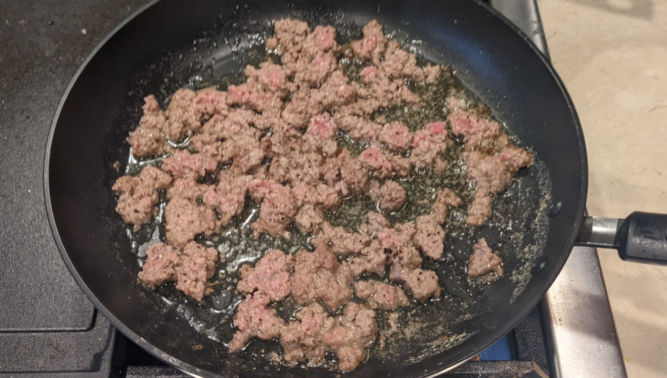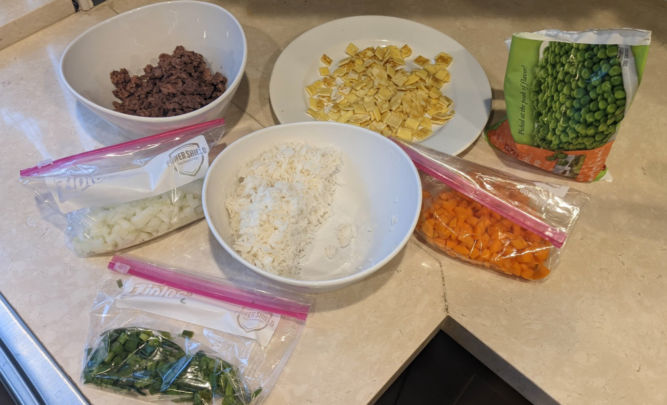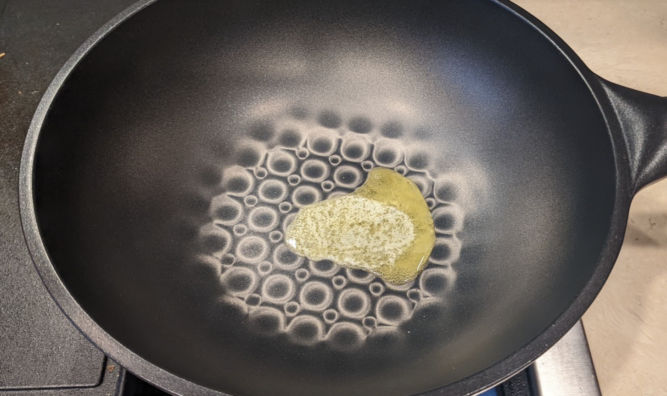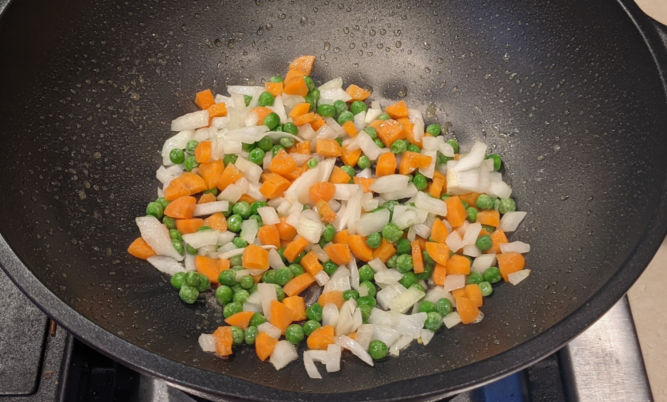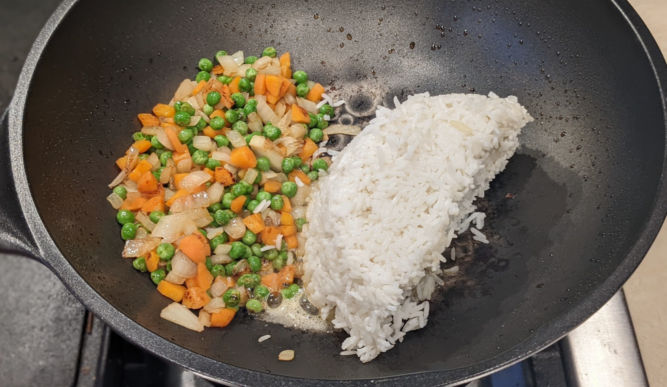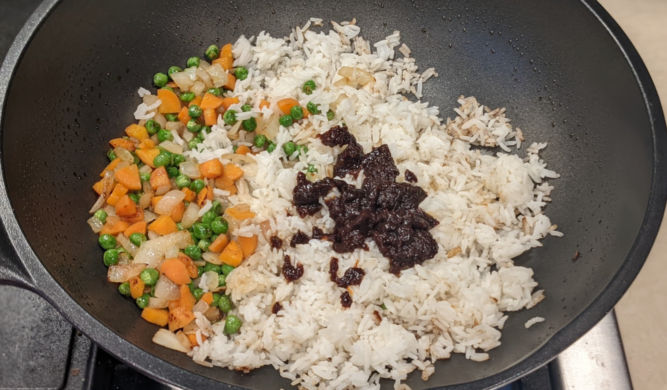 To break up the rice, use a food masher utensil.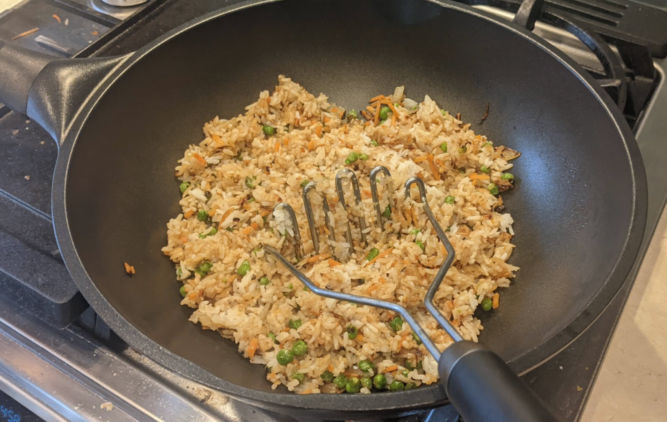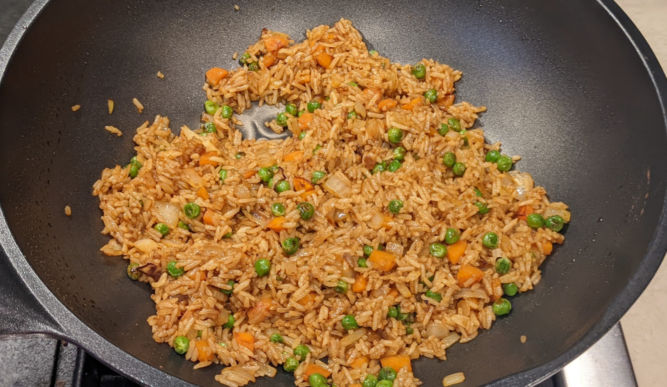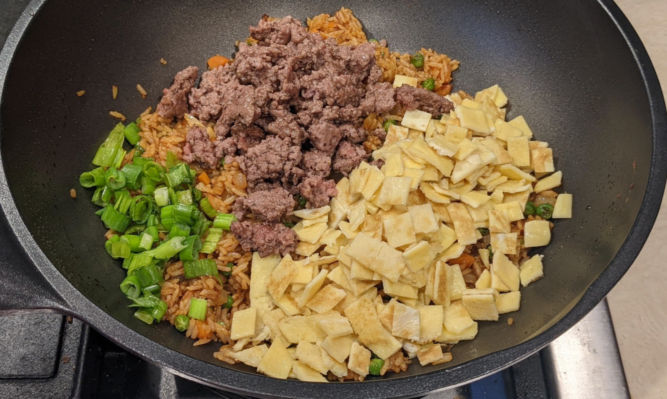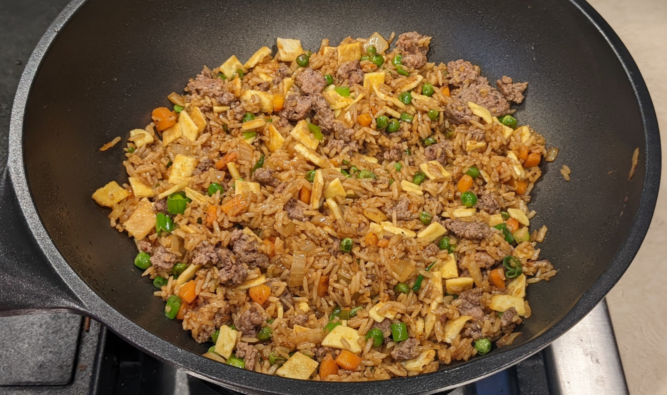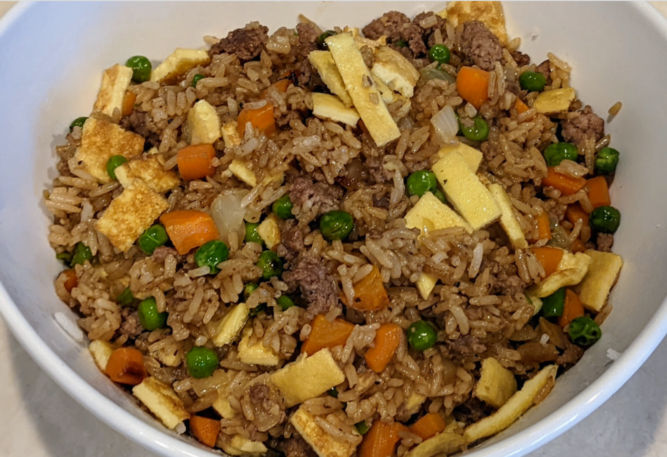 You can also just buy one of these spice packets to make things simple.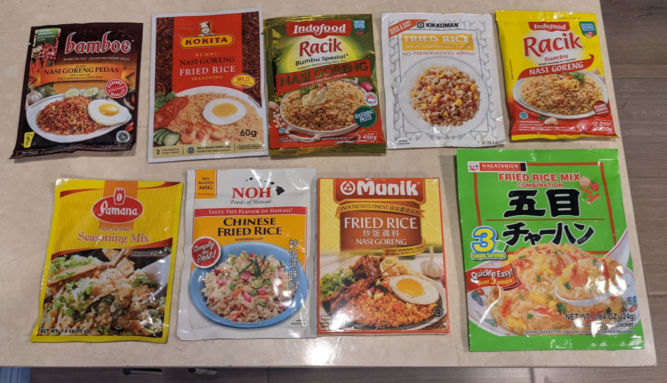 I'll try to make fried rice using each of these spice packets and rate each one.
| | Rating | Note |
| --- | --- | --- |
| No spice packet. Recipe above. | 7/10 | |
| Bamboe Nasi Goreng | 7/10 | |
| Bamboe Nasi Goreng Pedas | 7/10 | Too spicy |
| Kokita Nasi Goreng Fried Rice | | |
| Indofood Racik Bumbu Spesial Nasi Goreng | 8/10 | |
| Kikkoman Fried Rice | 5/10 | |
| Indofood Racik Bumbu Nasi Goreng | | |
| Pamana Seasoning Mix | | |
| Noh Chinese Fried Rice | | |
| Munik Fried Rice | 3.5/10 | |
| Nagatanien Fried Rice Mix | | |
| Pronas Bumbu Nasi Goreng | 6/10 | |