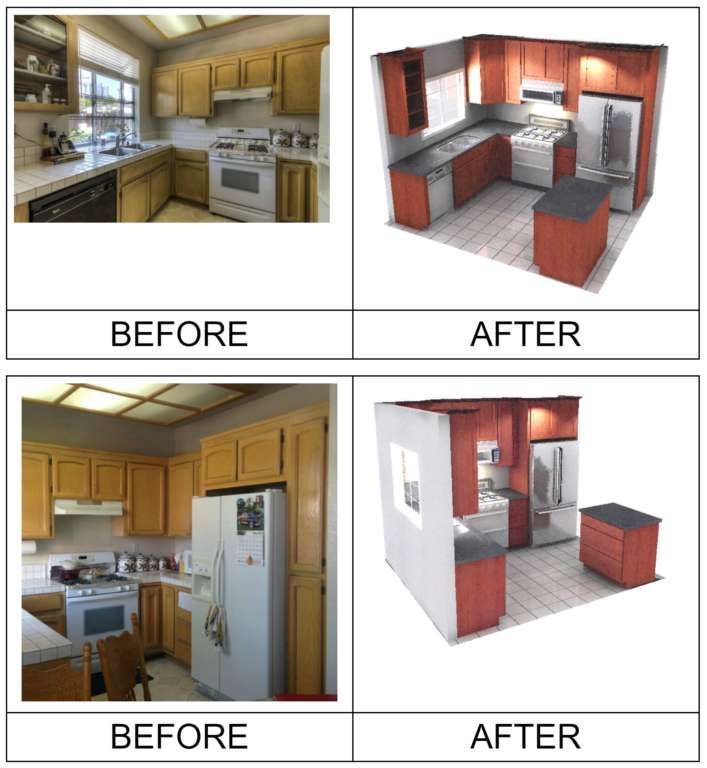 Preparation and Dust Management


Covered floors with plastic. Put up plastic walls.

Demolition


Removed existing kitchen cabinets, wall, popcorn ceiling

Wall Removal


Removed a load-bearing wall by building two temporary walls, and installing a 10' long 6"x12" special engineered wood beam and two 4"x6" posts. This opens the kitchen up to the dining room.

Custom-Built Pony (Short) Wall


Created two short walls by a post where a kitchen island was to be located.

Plumbing


Moved a copper sink drain and a cast iron toilet drain. Replaced outdated parts (copper and cast iron) with ABS. Small soffits were created as necessary. A hole was dug in the cement foundation to cut a cast iron drain pipe. The pipe was cut and capped off and the hole was refilled with cement.

Electrical


Since I removed a wall, I moved all wiring, outlets and switches to the short pony wall and rerouted some wiring between ceiling joists.

Lighting


The old light box with fluorescent tubes were replaced with 4 recessed lights.

Popcorn Ceiling Removal


The outdated popcorn ceiling was removed and retextured with an orange peel finish.

Painting


Walls and ceiling were repainted.

Kitchen Floor


The old vinyl sheet floor was removed and replaced with durable ceramic tile.

New Cabinets


I installed new kitchen cabinets

New Countertops


I installed quartz countertops

Backsplash


I installed a backsplash

Debris Disposal


I hauled all construction debris away for dumping at the San Leandro / Davis St. Transfer (Dump) Station.
Installing plastic wall to manage dust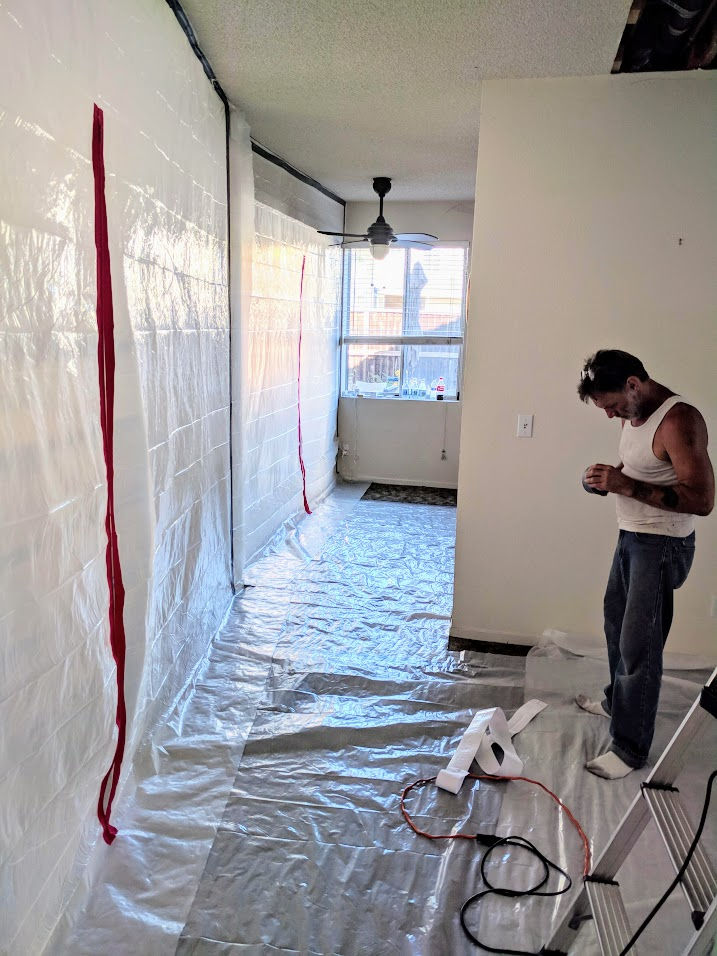 Installing tile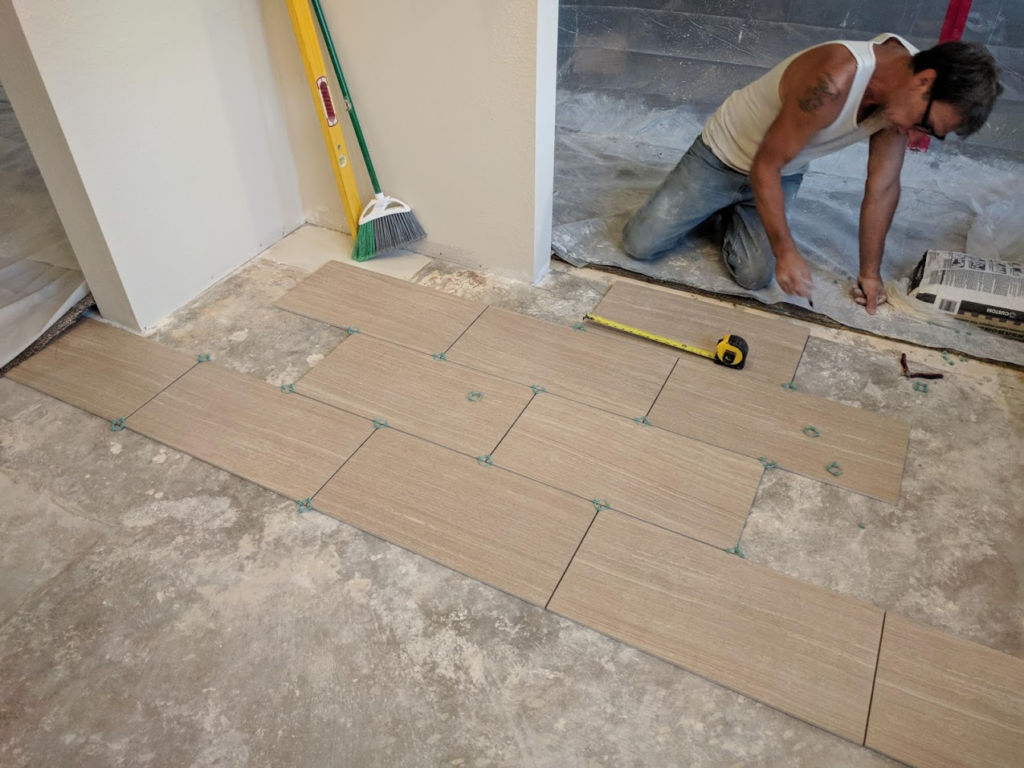 Removing popcorn ceiling texture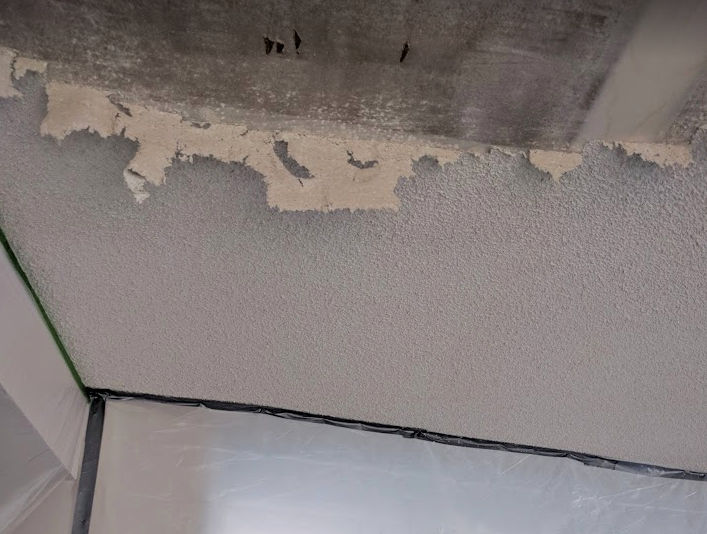 Patching hole in ceiling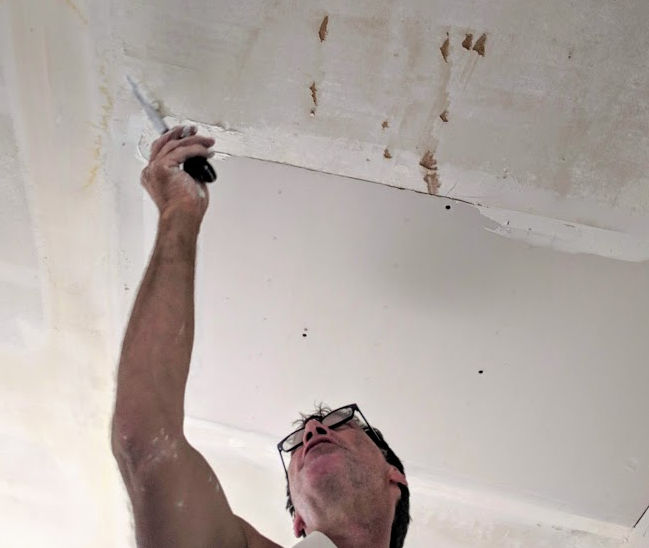 Spraying orange peel texture on ceiling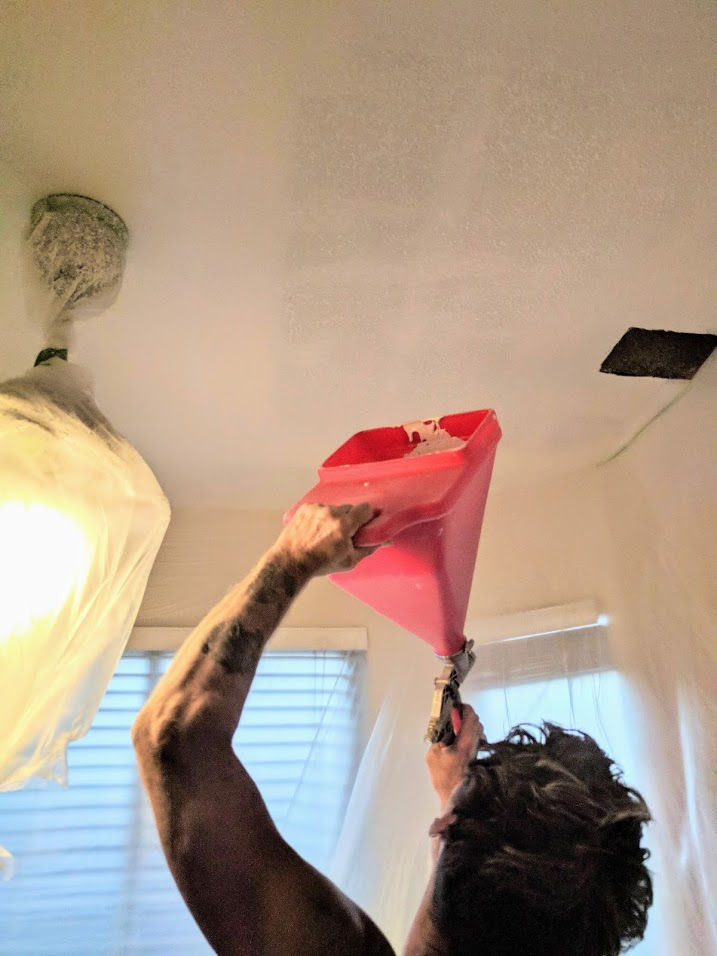 Dumping construction debris at the dump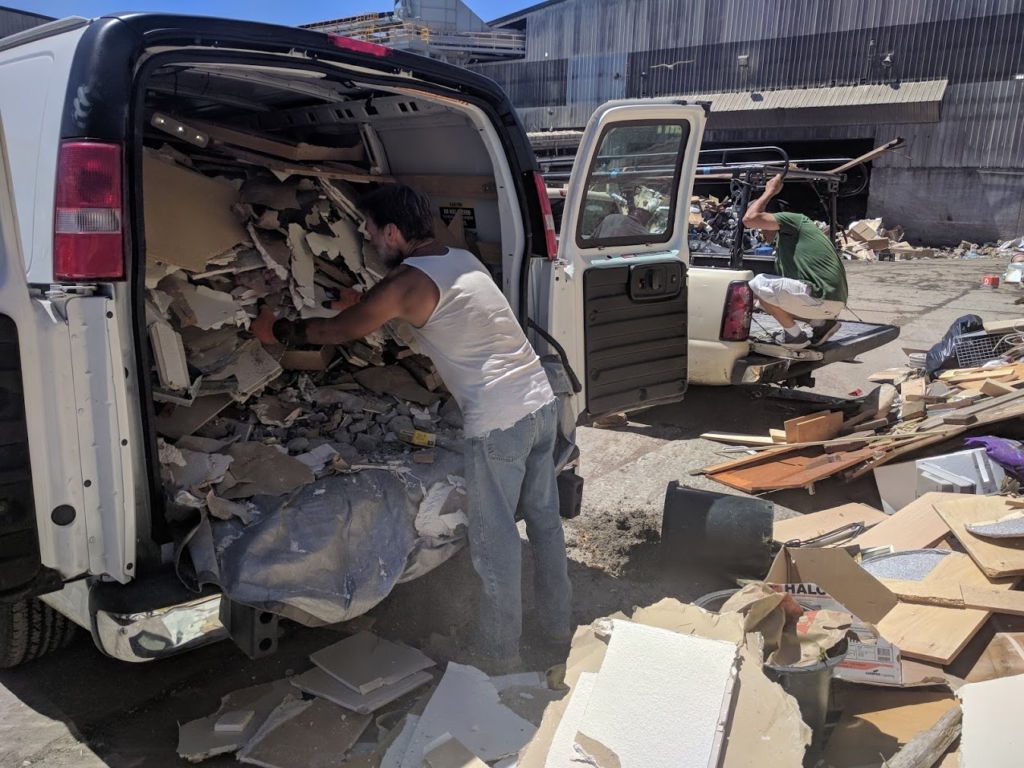 Cutting a cast iron drain pipe and capping it off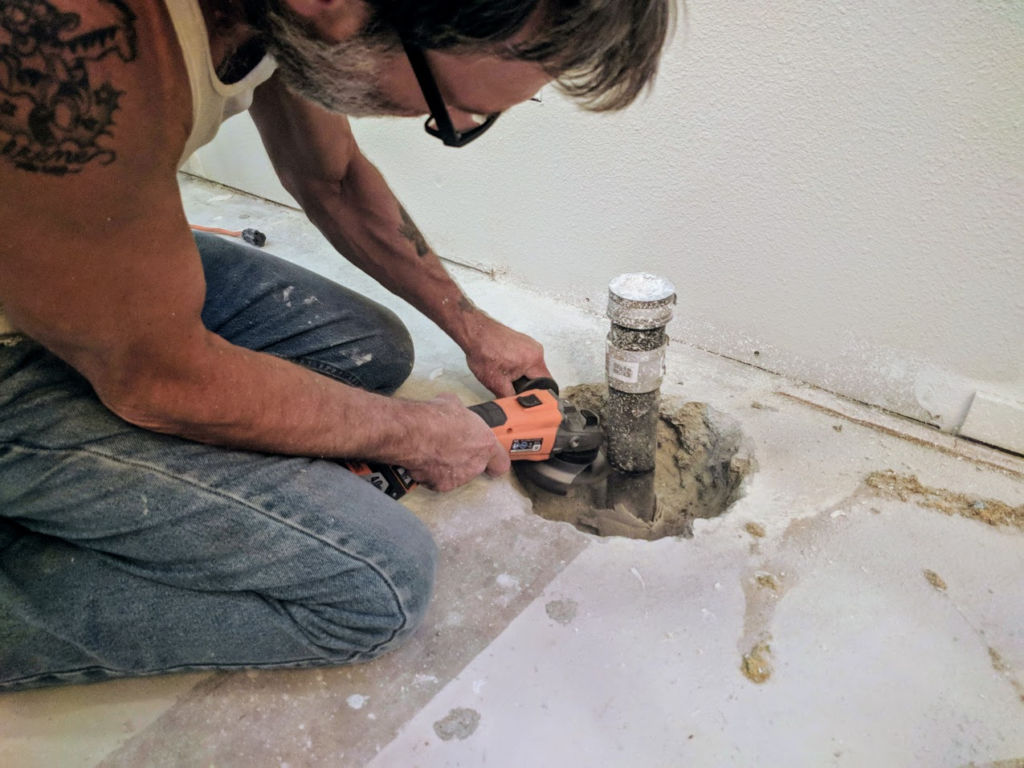 Rerouted toilet drain, replaced cast iron pipe with ABS, created soffit to hide pipe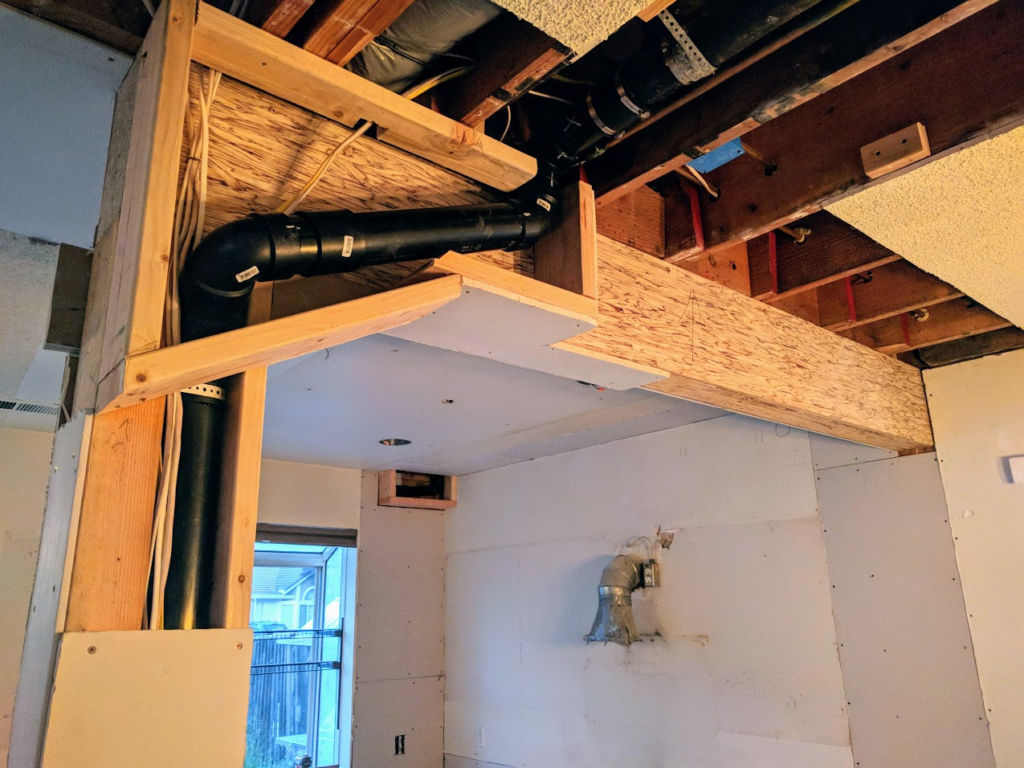 Lifted a heavy beam using a manual lift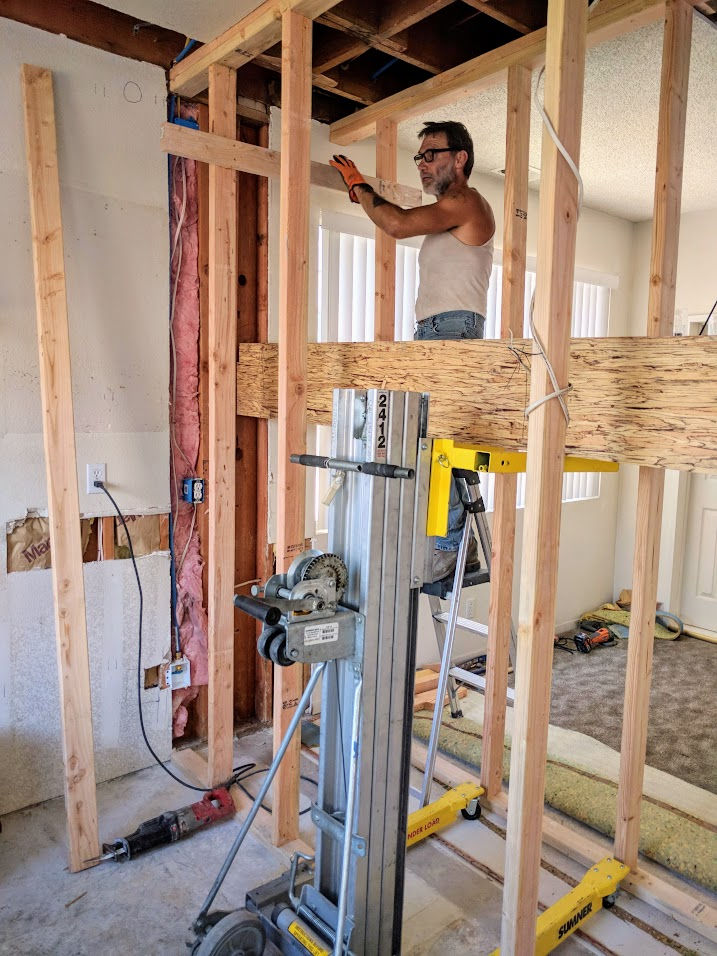 Installed two temporary wall frames to remove load-bearing wall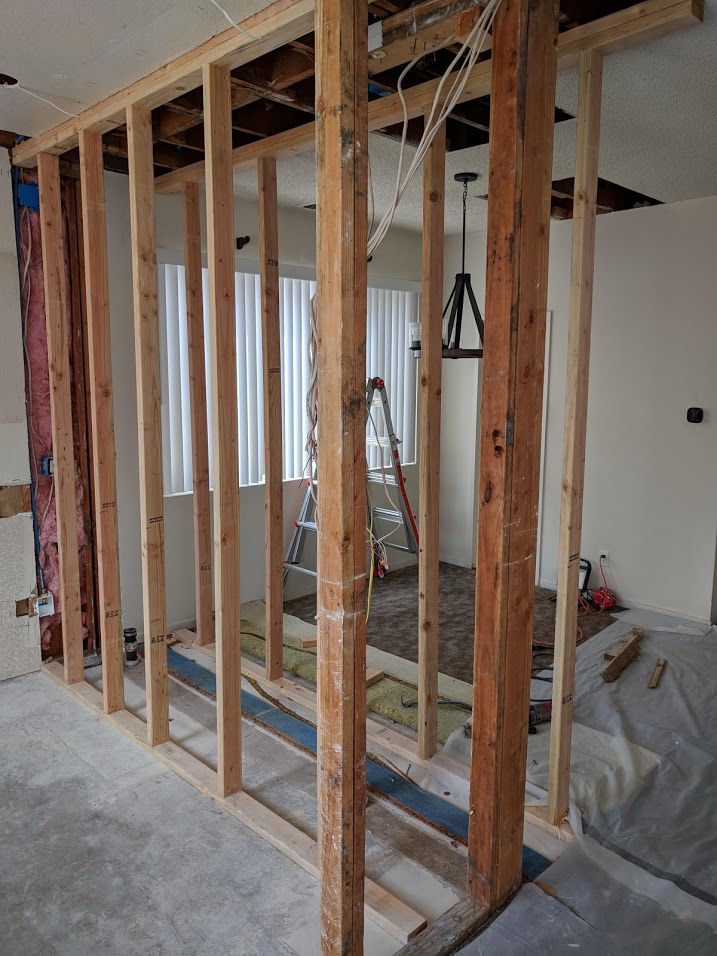 Custom-built short wall and rerouted toilet drain pipe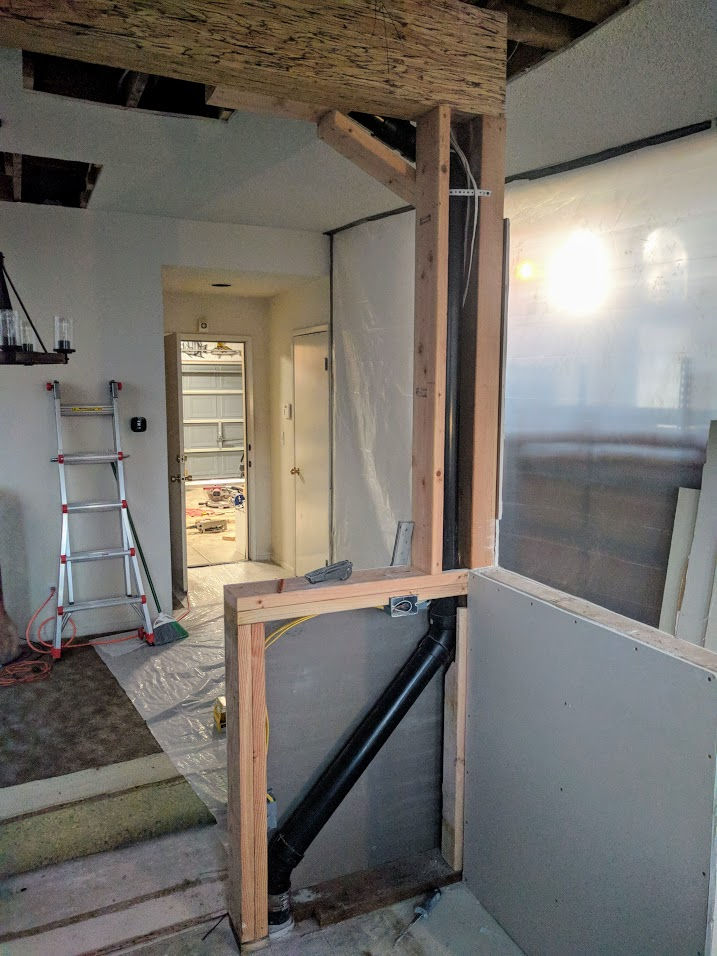 Small soffit to hide rerouted 2nd floor sink drain pipe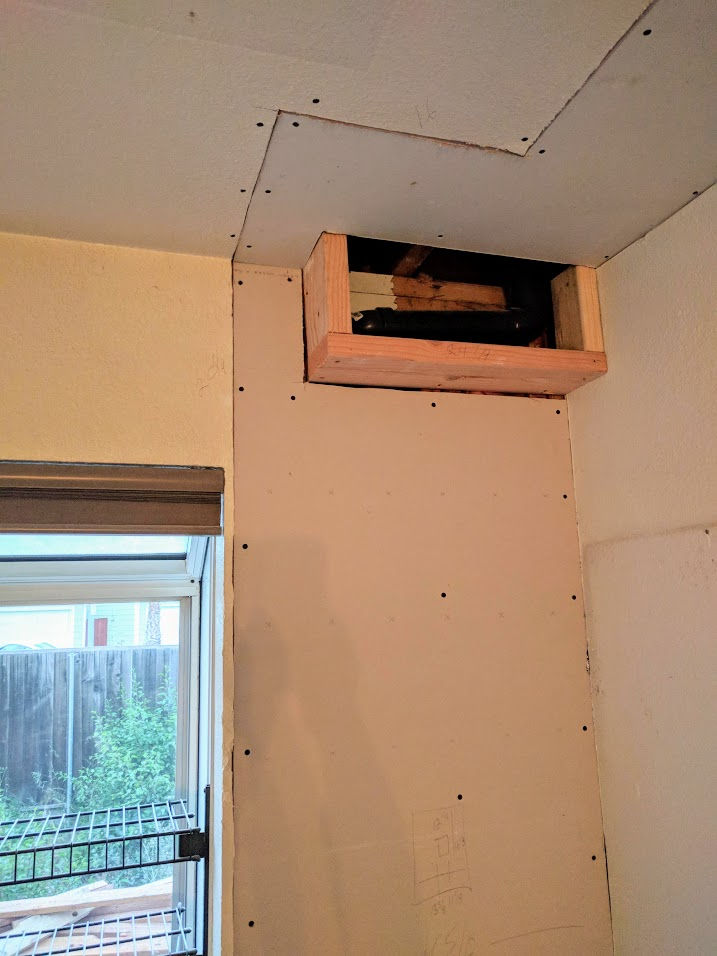 Removing posts in exterior wall to replace with solid 4"x6" post to support load-bearing beam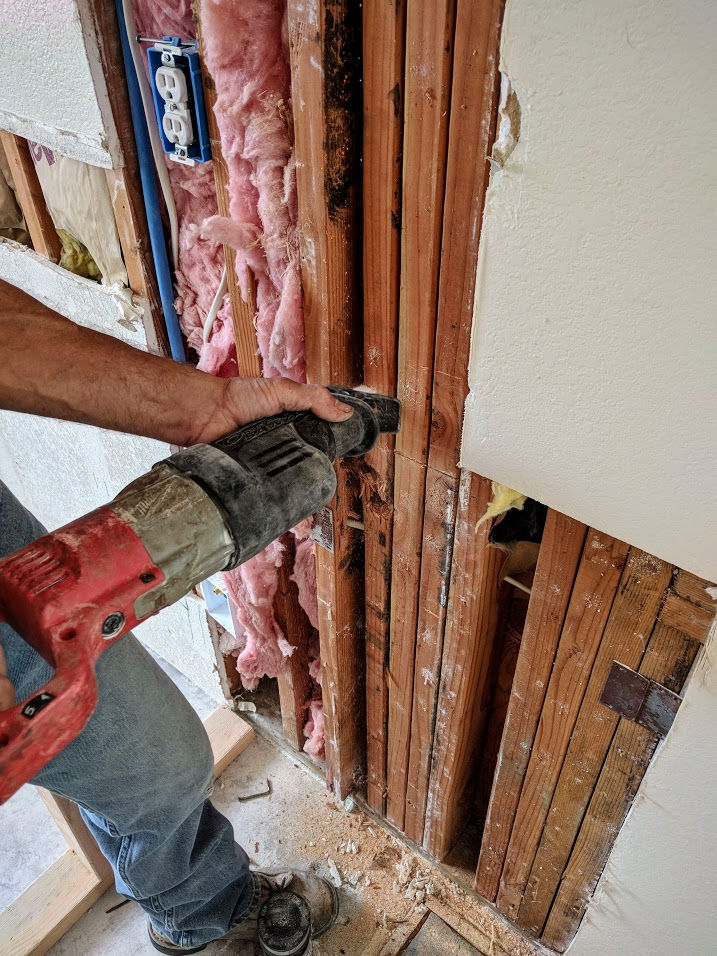 Wall replaced with beam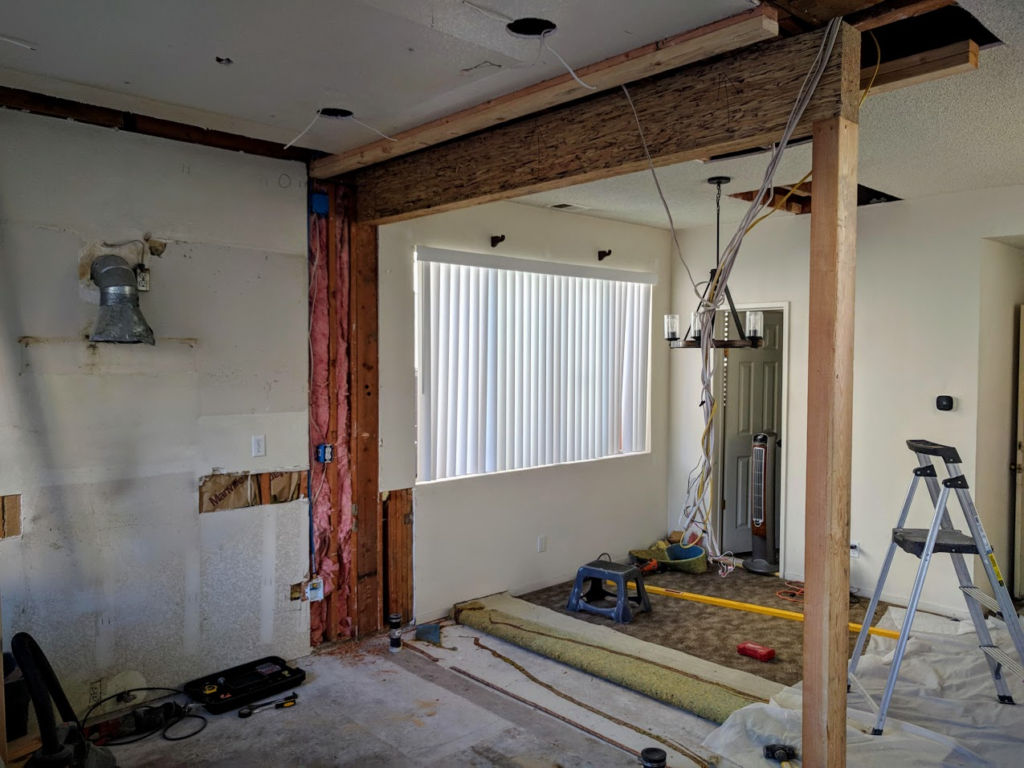 Cutting wood
Completed remodel