First, connect your phone to wi-fi and disable cellular data. Then, open the SoundTouch app and when you get to the screen below, click the Wi-fi button.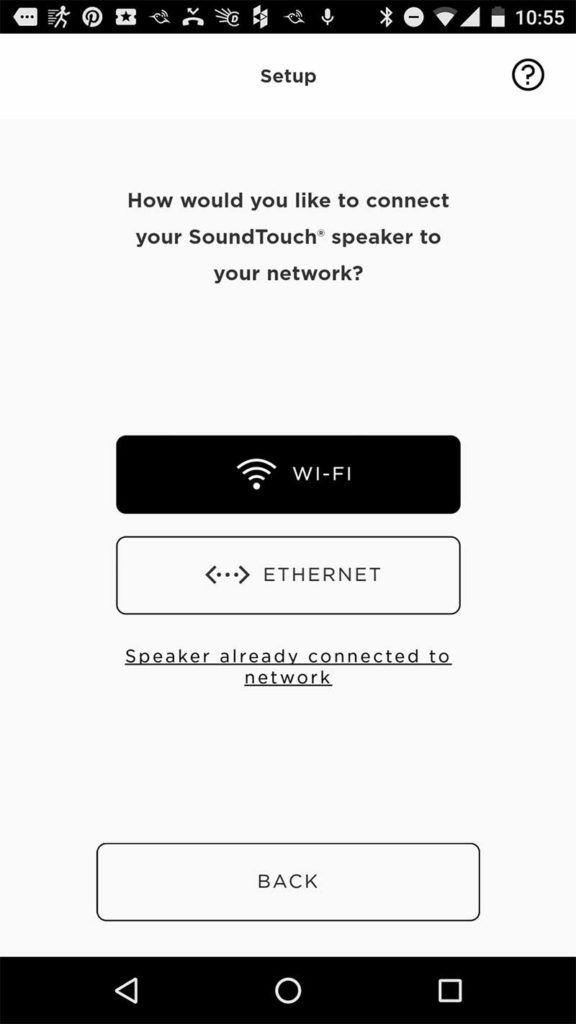 If your sound bar can't find your wi-fi network, you'll see the following screen. Click continue.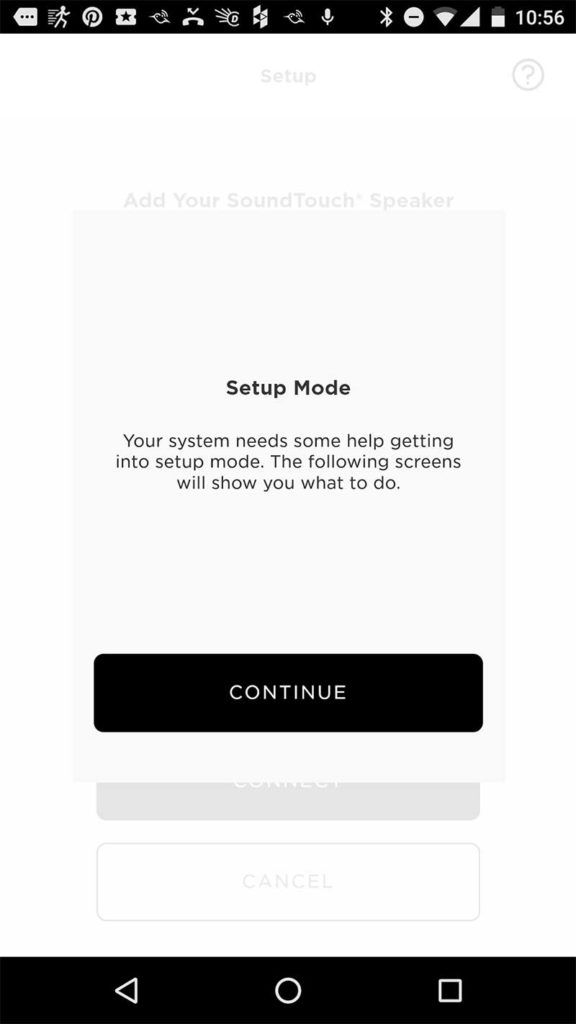 Choose your device, e.g. SoundTouch 300 Soundbar.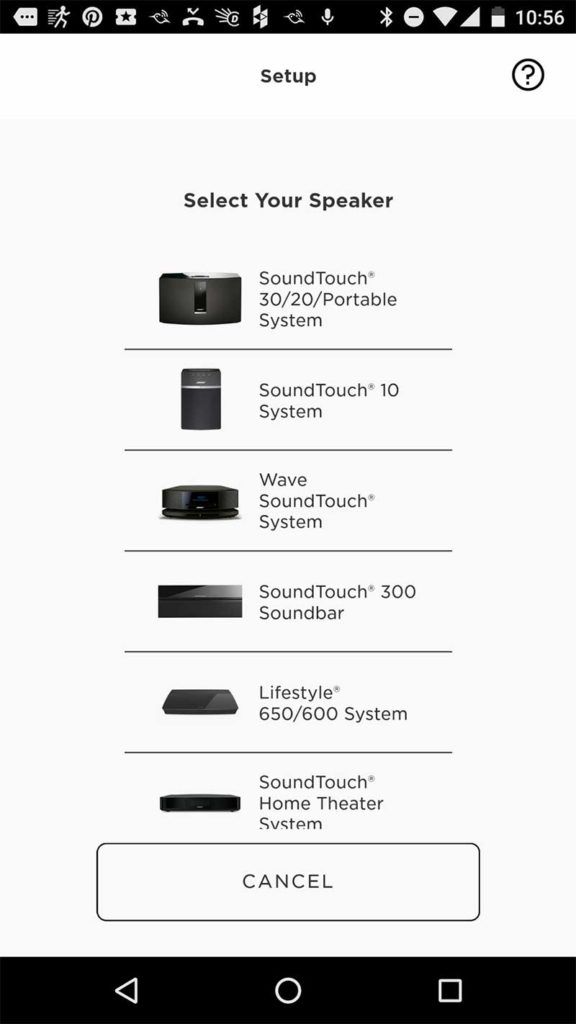 Now here's the tricky part. The next screen instructs you to press and hold the number 9 button on the remote until all LED lights blink and then to release. However, these instructions are MISLEADING and UNCLEAR. If you let go of the number 9 button as soon as the LED lights blink, the soundbar returns to its previous state. What you want is to put the soundbar in wi-fi setup mode where it creates a temporary local hotspot for your mobile phone to connect to. The instructions should say "press and hold the number 9 button until all LED lights blink REPEATEDLY or for at least 10 seconds". That will then make the wi-fi LED light change color to amber / orang indicating that the soundbar is in wi-fi setup mode. You can then press the Continue button and complete setup.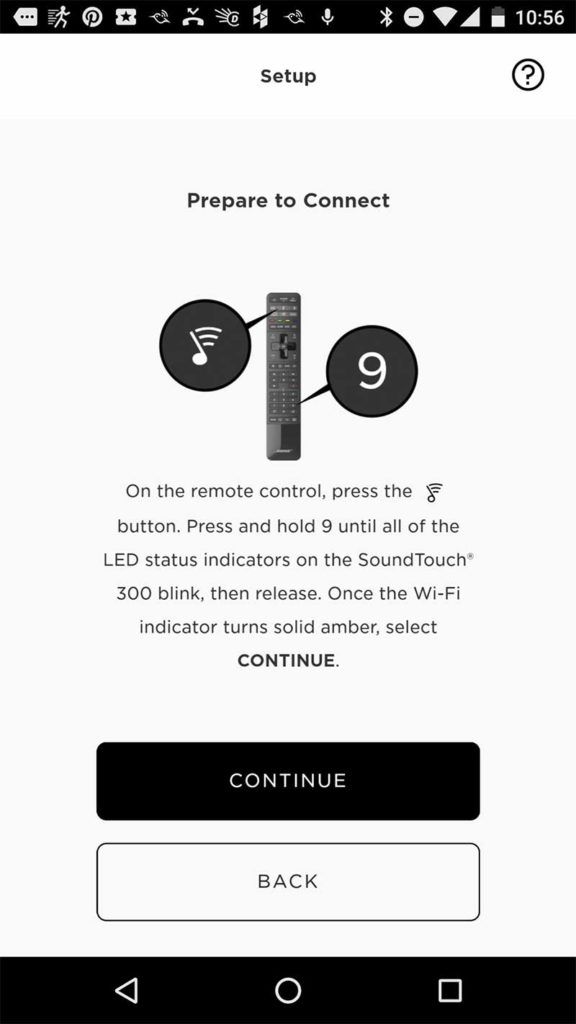 If you still can't get connected to wi-fi, you can try the alternate setup.