Just out of curiosity, I wanted to find the lowest calorie, lowest carb food that could be considered a dish/meal. The goal is to be able to lose weight while feeling full after eating something that is relatively tasty with a flavor that everyone is familiar with. When it comes to filling foods, most people would think of rice or bread. Apparently, there's something very similar to rice called Konjac.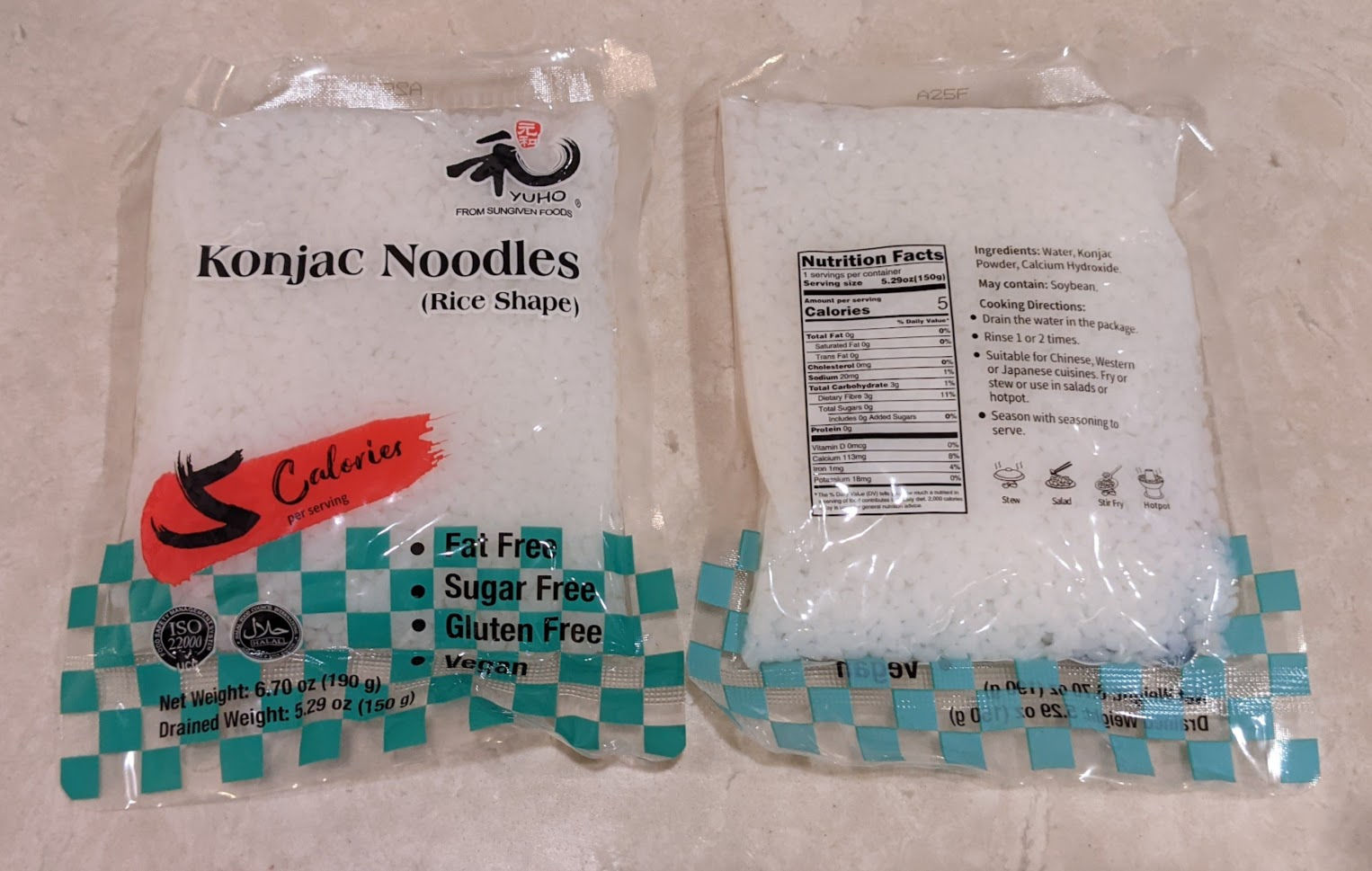 It has a neutral taste and its shape is very similar to rice. But, it does have a slightly different texture than rice. Nevertheless, one pack (150g) contains only 5 calories and 0 net carbs.
Of course, eating plain rice alone, especially Konjac rice, doesn't taste good. After considering various ingredients to add to Konjac rice, I decided that chicken broth is one of the best flavorings to add. Everyone knows what chicken tastes like and since it doesn't contain meat, even vegetarians can eat (drink) it. It's also not a forbidden food by any of the major religions.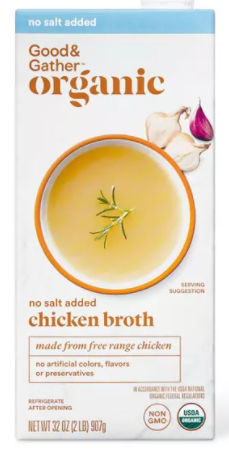 This particular brand of chicken broth is organic, doesn't contain salt, provides a mere 5 calories for 1 cup, and has 0 carbs.
If we cook one pack of Konjac rice with 1 cup of this chicken broth, we'd only be consuming 10 calories and 0 net carbs! Since 1 pack seems too little to make me feel sufficiently full, I'll go with 2 packs and 1 cup of chicken broth (15 calories total). That's nothing! (calorie-wise)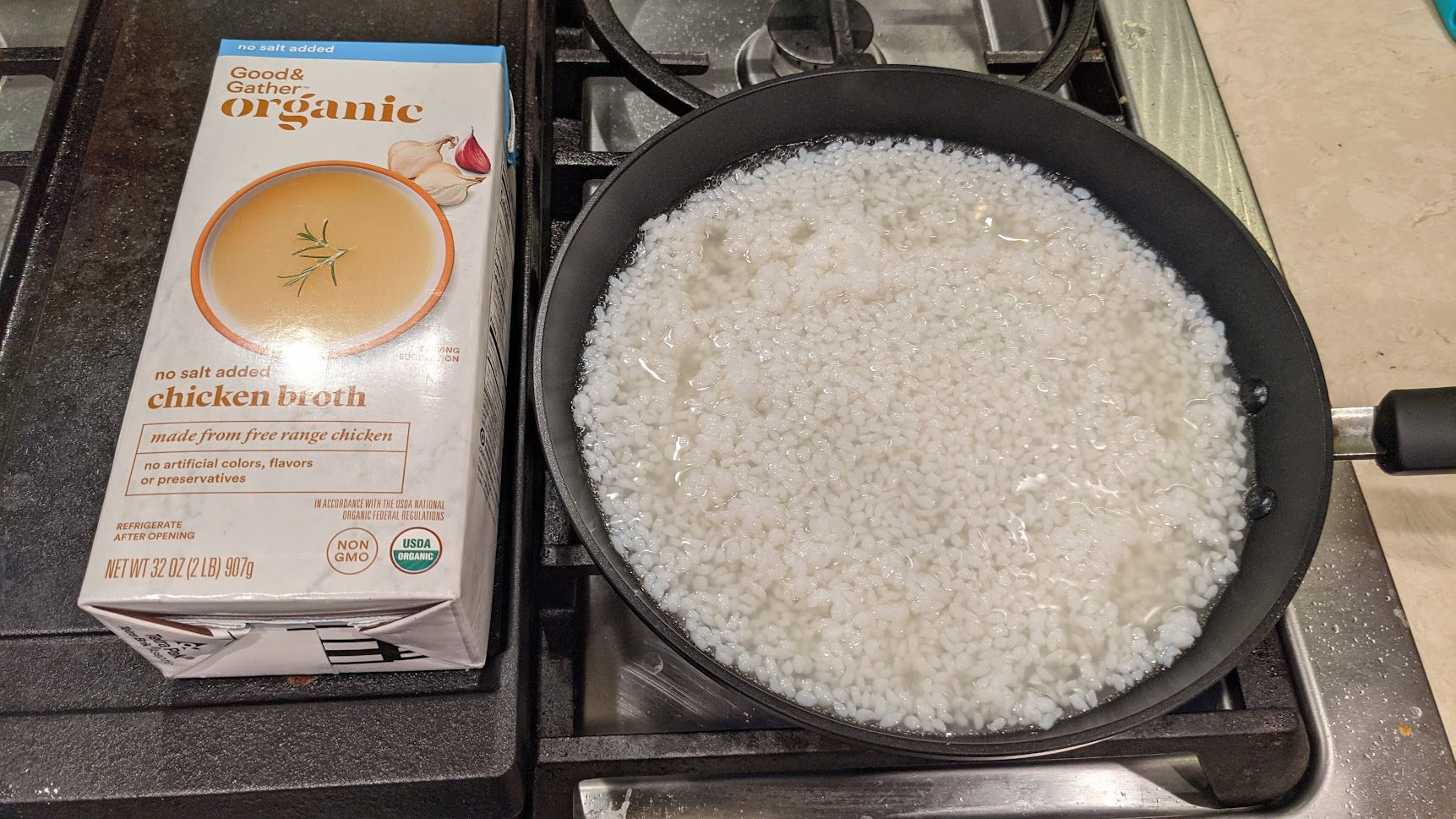 The broth says "no salt added". That may be good for people with high blood pressure but for me, the rice just didn't taste good without salt so I added some. Here's the finished dish.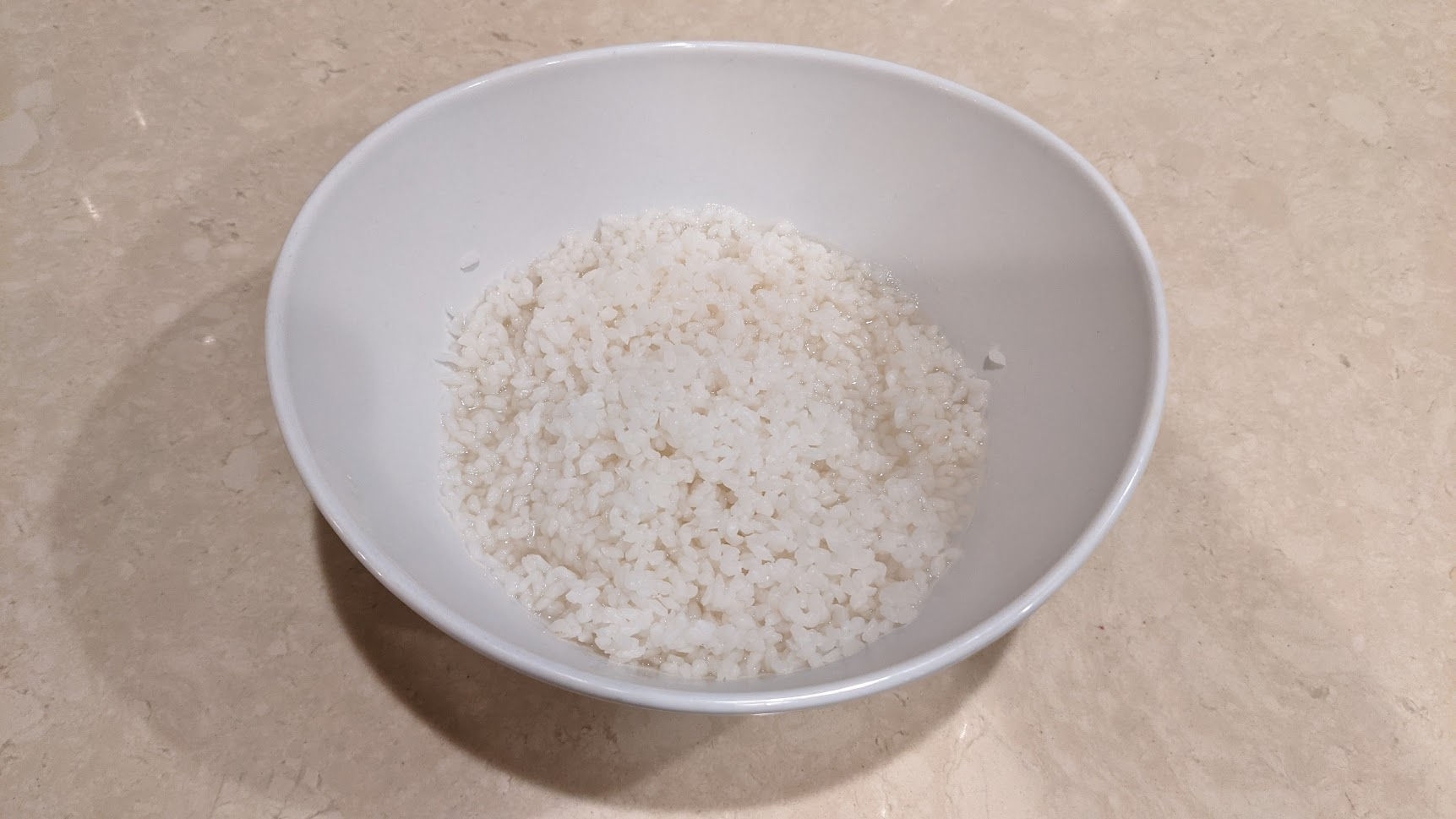 I know it looks super boring and tasteless but since I added chicken broth, it actually tasted like chicken soup. On a scale of 1 (yuck) to 10 (yum), I'd give it a 7 (not bad). Of course, the only reason for eating this is to lose weight until you reach your target weight after which time you can adjust your diet so as to just maintain your weight.
Now, don't go eating this for breakfast, lunch, and dinner!
The Konjac rice has 0 fat, 0 net carbs, and 0 protein = 0 essential nutrients
The chicken broth has 0 fat, 0 carbs, and 1g of protein = hardly any nutrients from protein
So, if you eat this and nothing else, your body won't be getting any of the essential nutrients it needs from fat and protein.
This ridiculously simple dish is good in combination with other food so that your total daily caloric intake is less than your calorie expenditure so that you can actually burn fat and lose weight, especially for people who don't want to exercise in conjunction with dieting.
According to one calculator, my basal metabolic rate (BMR) or, calories I would burn each day by being sedentary / not active, is 1788. You need to burn 3,500 calories to lose 1 pound of body weight. So, if I was sedentary and could consume a max of 1288 calories per day (which is not easy to do considering how so many foods contain so many calories), then I could have a deficit of 500 calories per day and lose 1 pound of body weight per week or 10 pounds in 2.5 months.
Konjac rice with eggs
If you'd like to eat Konjac rice with something else that is full of nutrients and is healthy, then you may want to try mixing the rice with scrambled eggs. One scrambled egg has 100 calories, 8g of fat, 7g protein, and 1g of net carbs.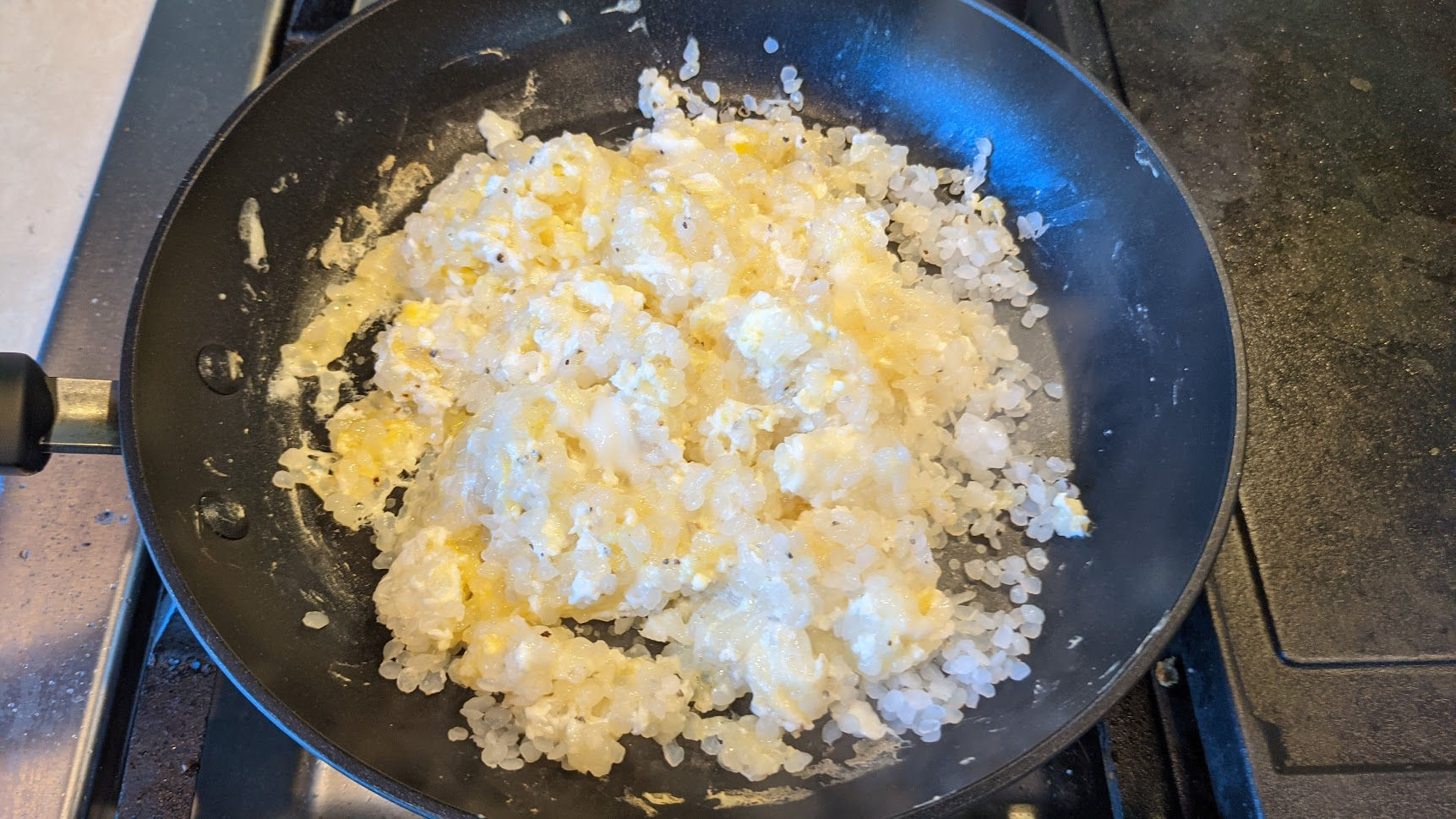 Konjac rice with chicken
Since we're adding chicken broth to the Konjac rice, it would make sense to add real chicken as well. Pictured below I added pregrilled chicken breast from Costco. It tasted good and was super easy to make since everything was precooked.
A 3.5-ounce (100-gram) serving of chicken breast provides 0 carbs, 165 calories, 31 grams of protein and 3.6 grams of fat.
Konjac rice is relatively expensive. For a cheaper alternative that still has much fewer carbs than rice, you can use riced cauliflower.