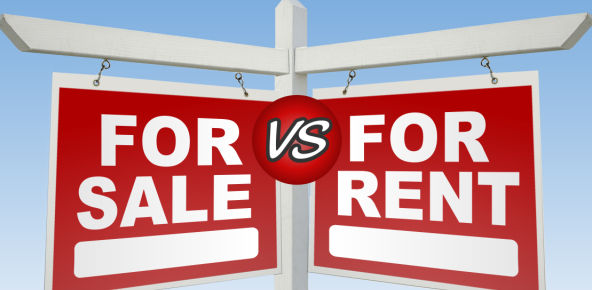 Zillow provides housing and rental market data on the Research page. Using this data, I created the table below that shows the top 100 most populated cities in America along with their typical house value and monthly rent cost. GRM stands for Gross Rent Multiplier. GRM = Property Purchase Price / Annual Rental Income. It gives you an idea of how many years it will take for your rental income to pay for the cost of the property. It's often used to compare investment properties. For example, if you buy a triplex for $490,000 and your monthly rental income from the 3 units is $3400, then
GRM = $490,000 / ($3400 x 12 months) = 11.3 years.
Note:
Houses in Texas are cheap but property taxes are some of the highest in the country. But then again, Texas has no state income tax.
Houses in Florida are cheap but the weather is humid and there are often hurricanes.
Chicago is cheap but it gets very cold during the winter there.
The weather is California is GREAT but houses are expensive.
Size Rank
Region Name
11/30/2020
Home Value Index
11/1/2020
Rent Index
GRM
1
New York, NY
$510,076
$2,528
16.81
2
Los Angeles-Long Beach-Anaheim, CA
$759,102
$2,579
24.53
3
Chicago, IL
$261,177
$1,661
13.10
4
Dallas-Fort Worth, TX
$269,887
$1,570
14.33
5
Philadelphia, PA
$273,752
$1,610
14.17
6
Houston, TX
$230,373
$1,492
12.87
7
Washington, DC
$482,099
$2,039
19.70
8
Miami-Fort Lauderdale, FL
$365,372
$1,935
15.74
9
Atlanta, GA
$260,613
$1,607
13.51
10
Boston, MA
$546,943
$2,270
20.08
11
San Francisco, CA
$1,216,247
$2,985
33.95
12
Detroit, MI
$195,290
$1,322
12.31
13
Riverside, CA
$427,588
$2,206
16.15
14
Phoenix, AZ
$328,585
$1,558
17.58
15
Seattle, WA
$606,462
$1,891
26.73
16
Minneapolis-St Paul, MN
$319,056
$1,546
17.20
17
San Diego, CA
$703,181
$2,355
24.88
18
St. Louis, MO
$196,236
$1,154
14.17
19
Tampa, FL
$259,430
$1,581
13.67
20
Baltimore, MD
$319,277
$1,663
16.00
21
Denver, CO
$492,525
$1,743
23.55
22
Pittsburgh, PA
$175,716
$1,186
12.35
23
Portland, OR
$456,983
$1,665
22.87
24
Charlotte, NC
$259,533
$1,533
14.11
25
Sacramento, CA
$473,185
$1,948
20.24
26
San Antonio, TX
$219,618
$1,336
13.70
27
Orlando, FL
$279,324
$1,595
14.59
28
Cincinnati, OH
$208,939
$1,309
13.30
29
Cleveland, OH
$176,987
$1,140
12.94
30
Kansas City, MO
$223,135
$1,205
15.43
31
Las Vegas, NV
$325,522
$1,483
18.29
32
Columbus, OH
$239,551
$1,333
14.98
33
Indianapolis, IN
$201,667
$1,273
13.20
34
San Jose, CA
$1,339,174
$2,958
37.73
35
Austin, TX
$372,388
$1,539
20.16
36
Virginia Beach, VA
$262,781
$1,397
15.68
37
Nashville, TN
$301,610
$1,597
15.74
38
Providence, RI
$355,752
$1,609
18.43
39
Milwaukee, WI
$211,195
$1,213
14.51
40
Jacksonville, FL
$250,879
$1,400
14.93
41
Memphis, TN
$169,436
$1,320
10.70
42
Oklahoma City, OK
$168,756
$1,103
12.75
43
Louisville-Jefferson County, KY
$195,591
$995
16.38
44
Hartford, CT
$272,229
$1,391
16.31
45
Richmond, VA
$262,456
$1,330
16.44
46
New Orleans, LA
$222,617
$1,409
13.17
47
Buffalo, NY
$190,328
$1,123
14.12
48
Raleigh, NC
$302,874
$1,526
16.54
49
Birmingham, AL
$185,236
$1,104
13.98
50
Salt Lake City, UT
$432,450
$1,416
25.45
51
Rochester, NY
$170,742
$1,164
12.22
52
Grand Rapids, MI
$244,161
$1,266
16.07
53
Tucson, AZ
$252,181
$1,259
16.69
54
Urban Honolulu, HI
$852,315
$2,107
33.71
55
Tulsa, OK
$159,970
$1,178
11.32
56
Fresno, CA
$294,949
$1,585
15.51
57
Worcester, MA
$337,964
$1,471
19.15
58
Stamford, CT
$537,126
$2,246
19.93
59
Albuquerque, NM
$233,950
$1,243
15.68
60
Albany, NY
$217,450
$1,349
13.43
61
Omaha, NE
$213,772
$1,222
14.58
62
New Haven, CT
$275,606
$1,456
15.77
63
Bakersfield, CA
$253,212
$1,374
15.36
64
Knoxville, TN
$210,770
$1,362
12.90
65
Greenville, SC
$220,927
$1,311
14.04
66
Ventura, CA
$664,216
$2,757
20.08
67
Allentown, PA
$233,511
$1,446
13.46
68
El Paso, TX
$145,456
$1,192
10.17
69
Baton Rouge, LA
$198,195
$1,187
13.91
70
Dayton, OH
$151,480
$1,050
12.02
72
Columbia, SC
$173,302
$1,198
12.05
73
Greensboro, NC
$174,750
$1,238
11.76
74
Akron, OH
$166,219
$909
15.24
75
North Port-Sarasota-Bradenton, FL
$305,969
$2,159
11.81
76
Little Rock, AR
$167,357
$924
15.09
77
Stockton, CA
$418,915
$2,122
16.45
78
Charleston, SC
$289,926
$1,558
15.51
79
Syracuse, NY
$158,599
$1,173
11.27
80
Colorado Springs, CO
$360,902
$1,569
19.17
81
Winston-Salem, NC
$176,408
$1,277
11.51
82
Wichita, KS
$155,850
$850
15.28
83
Springfield, MA
$260,722
$1,329
16.35
84
Fort Myers, FL
$266,200
$1,930
11.49
85
Boise City, ID
$370,881
$1,402
22.04
86
Toledo, OH
$135,759
$881
12.84
87
Madison, WI
$312,394
$1,349
19.30
88
Lakeland, FL
$211,959
$1,456
12.13
89
Ogden, UT
$368,942
$1,381
22.26
90
Daytona Beach, FL
$231,262
$1,469
13.12
91
Des Moines, IA
$217,048
$1,160
15.59
92
Jackson, MS
$149,726
$1,270
9.82
93
Youngstown, OH
$108,312
$747
12.08
94
Augusta, GA
$167,244
$1,179
11.82
95
Scranton, PA
$130,549
$931
11.69
96
Harrisburg, PA
$203,742
$1,156
14.69
97
Melbourne, FL
$246,745
$1,545
13.31
98
Chattanooga, TN
$190,511
$1,299
12.22
99
Spokane, WA
$316,096
$1,343
19.61
100
Provo, UT
$401,223
$1,368
24.44
104
Durham, NC
$290,228
$1,431
16.90
119
Port St. Lucie, FL
$260,308
$1,761
12.32
159
Fort Collins, CO
$444,725
$1,568
23.64
162
Boulder, CO
$630,002
$2,078
25.26
177
Greeley, CO
$395,174
$1,589
20.72
229
Gainesville, GA
$250,664
$1,405
14.87