I have the KitchenAid 1.9 cu. ft. Over the Range Convection Microwave in Stainless Steel with Sensor Cooking Technology microwave (model # KMHC319ESS).
Recently, the microwave would keep giving an error saying I needed to "open / close door" no matter how many times I open and close the door. This prevented me from microwaving anything. Since this was an expensive microwave, I didn't really want to buy a new one. Fortunately, fixing this error was easy. It turns out that there is a sensor along the inside front bottom edge that detects whether the door is closed or not. I prefer to clean using wet Clorox disinfectant wipes. I find that they lift dirt up easily. I'd then wipe again using a dry paper towel. After doing that, the open/close door error goes away and the microwave can start.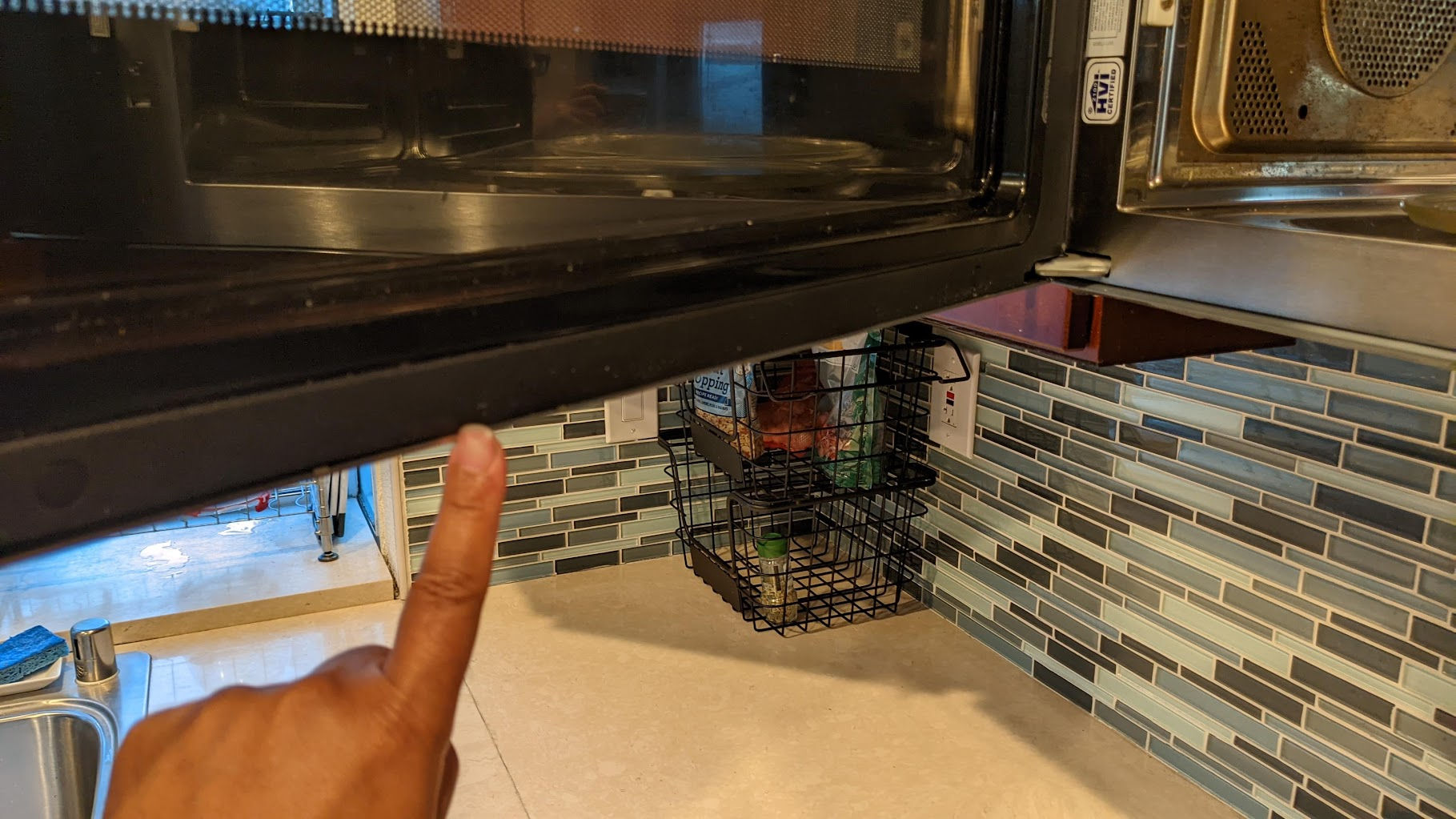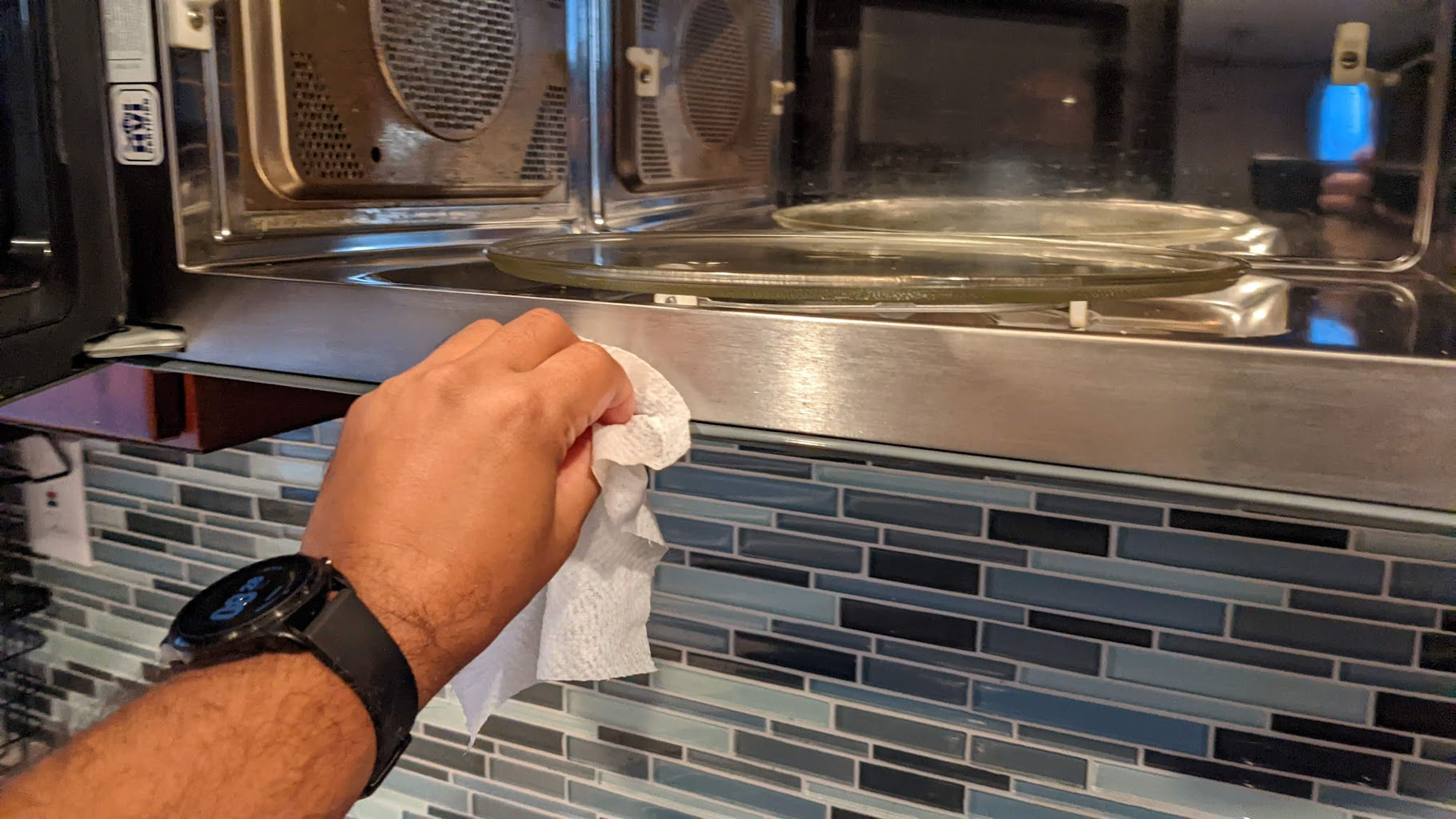 Although my microwave is a KitchenAid, apparently this happens to other microwaves as well.