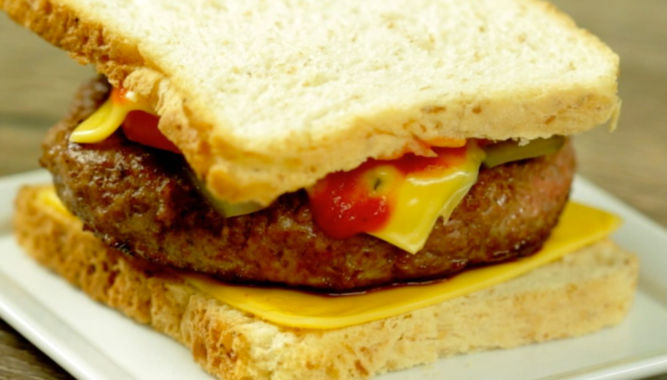 Bun – 3 grams of carbs, 60 calories
A traditional burger bun like Target's Market Pantry White Burger Buns contains 19 grams of net carbs and 110 calories. Replace that with Trader Joe's Carb Savvy Sliced bread, which contains only 3 net carbs and 60 calories for 2 slices.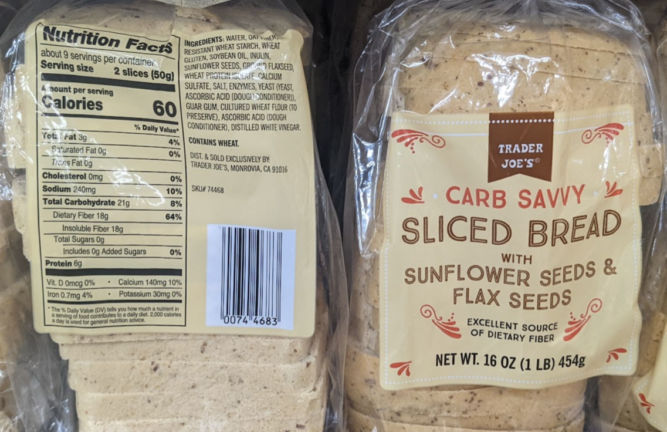 Or, buy Artisan Baker's Keto Bread at Costco. One slice is only 35 calories.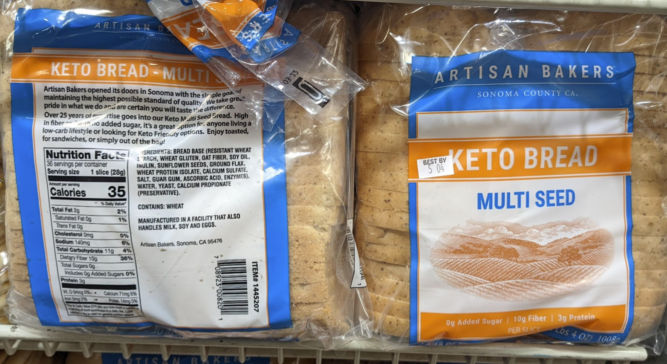 Beef Patty – 140 calories
A traditional beef patty like Costco's Kirkland Signature Ground 1/3-lb (151 grams) Beef Patties contains 440 calories. Replace that with Smart 'n Final's First Street 96/4 (96% lean, 4% fat) 1/3-lb beef patties, which contain only 140 calories each.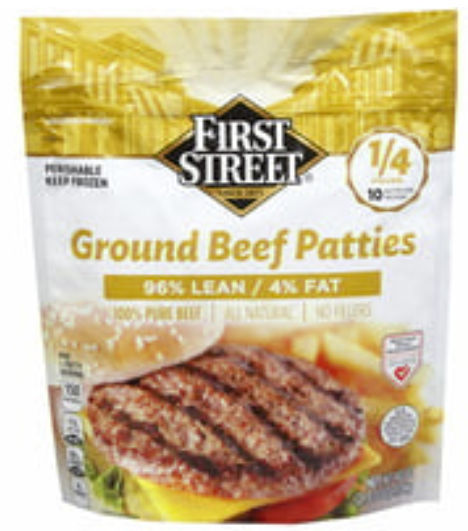 Ketchup
Traditional ketchup like Heinz tomato ketchup contains 5 carbs and 20 calories per tablespoon. Replace that with Heinz tomato ketchup with no sugar added, which contains only 1 gram of carbs and 10 calories per tablespoon.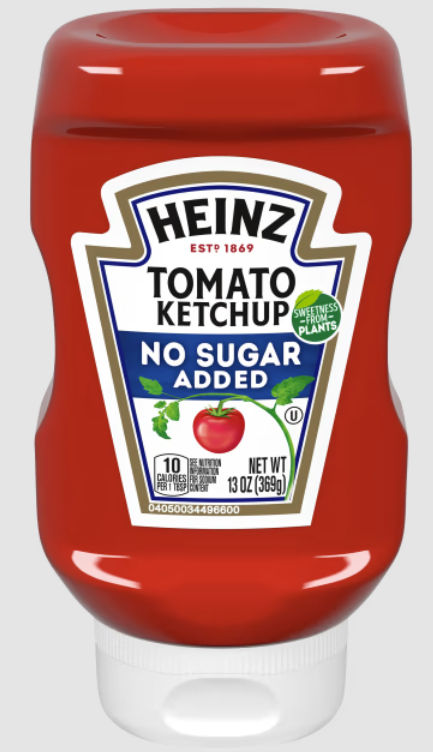 Cheese
A regular slice of cheddar cheese like Sargento's cheddar cheese slices contains 80 calories. Replace that with something like Sargento's reduced fat cheddar cheese slices, which contains only 60 calories per slice.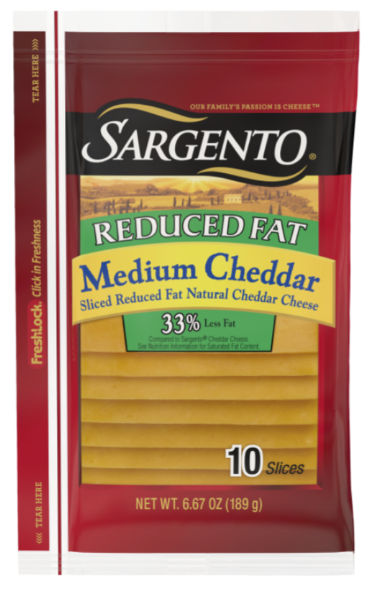 Or, go with slim-cut mozzarella cheese slices, which are only 35 calories per slice.
Or, just skip the cheese altogether.
Total Calories: 250