Concrete in your home is everywhere. From your driveway, garage floor, patio, porch, and backyard, everyone has concrete. Unfortunately, concrete is porous and can easily get dirty. Oil, dirt, and stains from all sorts of things can permeate and discolor concrete seemingly permanently. Pressure washing concrete with a high-pressure washer won't even remove the discoloration. To protect your concrete from stains, you'll need to seal it. If your concrete is already ugly or if you want to change the way it looks, you'll need to apply a coating on it, e.g. epoxy. But, in order for any coating to adhere and not peel off, you'll need to prepare (prep) the surface very well. This is the most important step when renovating concrete. Do it right, and you'll vastly improve and transform the look of your concrete and your home. Here's an example before and after picture of a garage floor I renovated.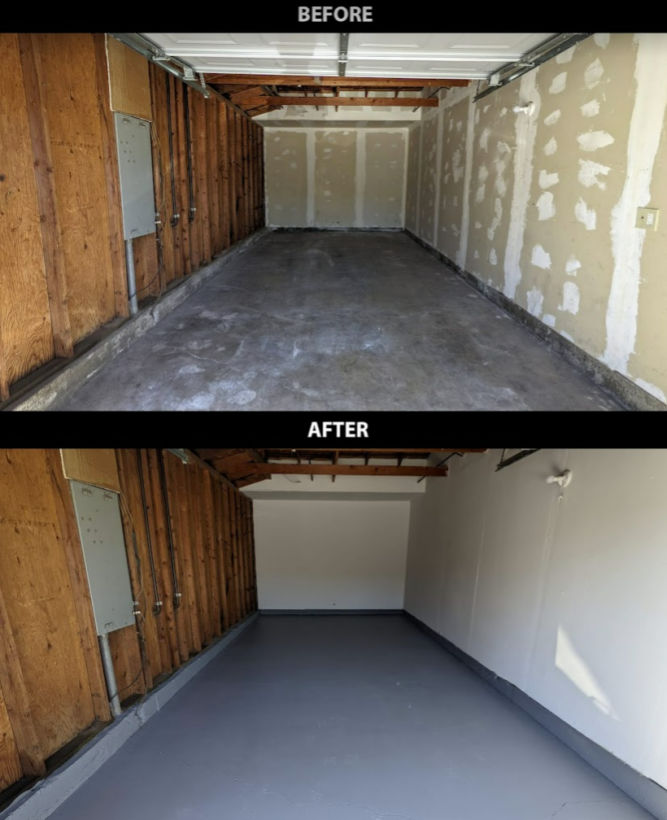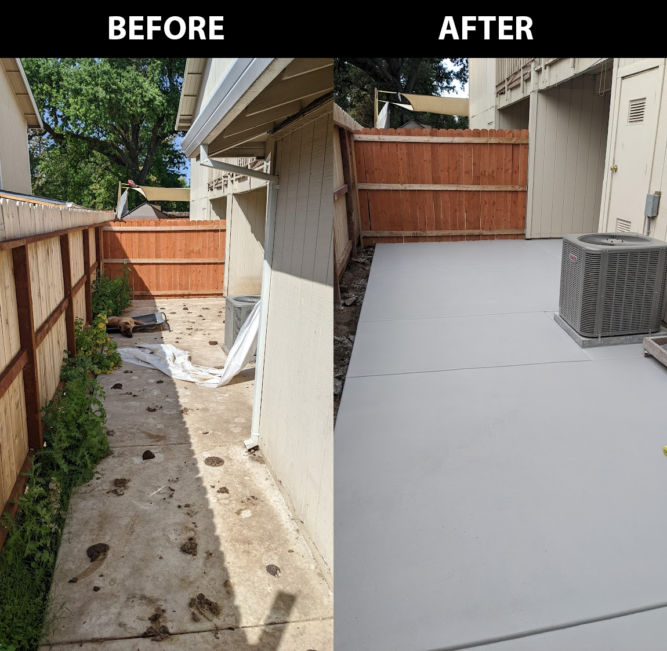 This is not the step where you want to be lackadaisical. Following are different ways you can prep your concrete surfaces.
Acid
You can pour acid on bare concrete and scrub it around. However, the chemicals are toxic, smelly, and harmful.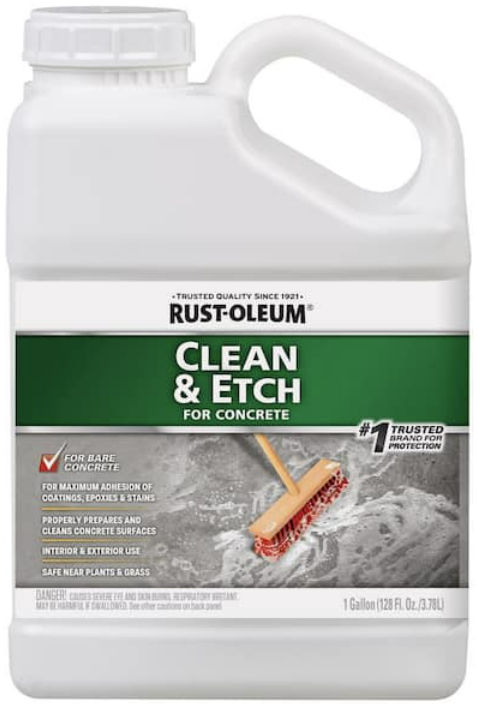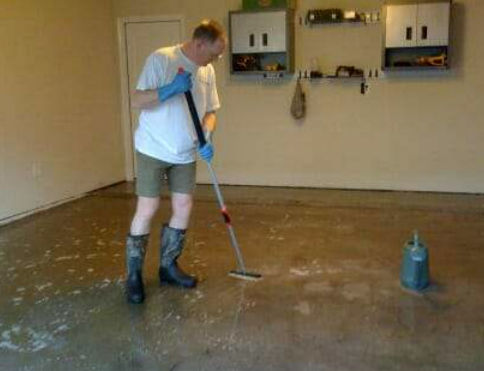 Floor Polisher with Diamabrush Concrete Prep Attachment
The concrete prep attachment is for etching bare concrete floors to prepare for adhesive coatings. This option is much better than using acid, IMHO. But, it's a bit more expensive. I think I rented it for $140 for 4 hours from the Home Depot. It's a bit tiring to use because the polisher likes to move in one direction so you need to force it to go in the other direction.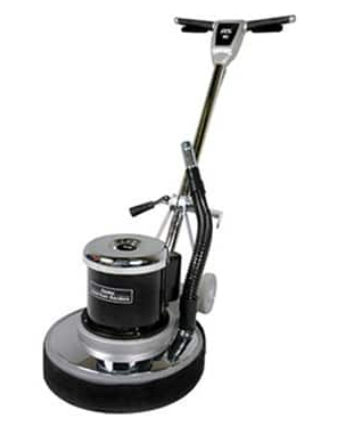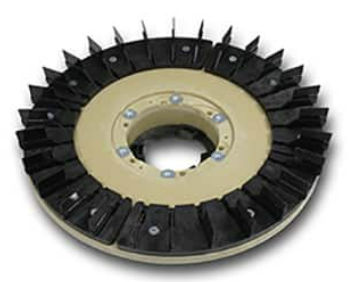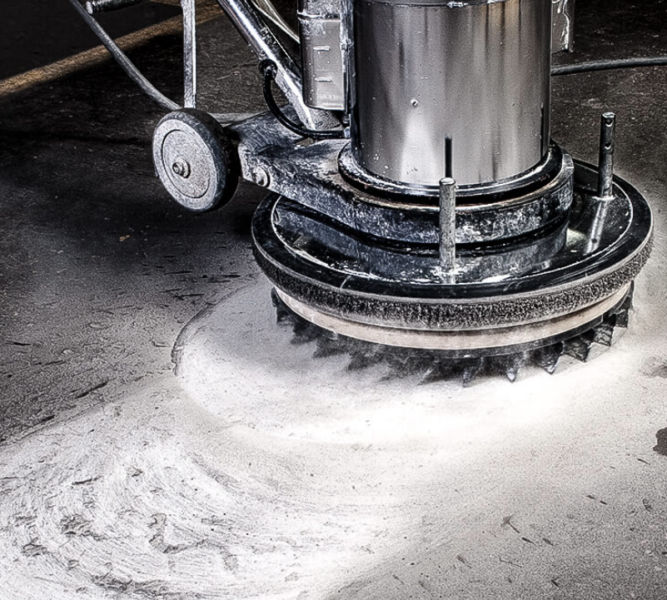 Make sure you choose the concrete prep attachment and not the coating removal attachment picture below. Both look similar but the latter is for removal of mastics, glue, adhesives, thinset epoxies and paint from interior concrete.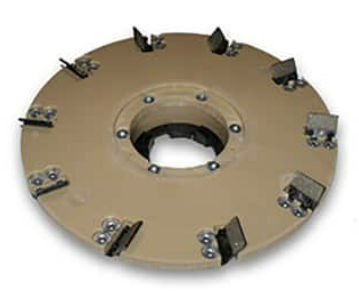 Angle Grinder with Concrete Grinder Attachment and Dush Shroud
Another option is to grind the concrete down. This, however, requires getting down on the ground and can take a long time. You'll also need to use a shopvac to suction the dust as this will product a ton of dust. Concrete dust is harmful because it contains silica which can mess with your lungs. If you have a small area to grind or if you need to grind edges, this tool is handy.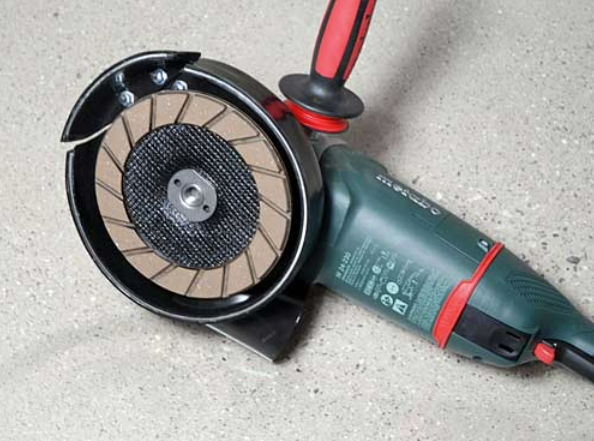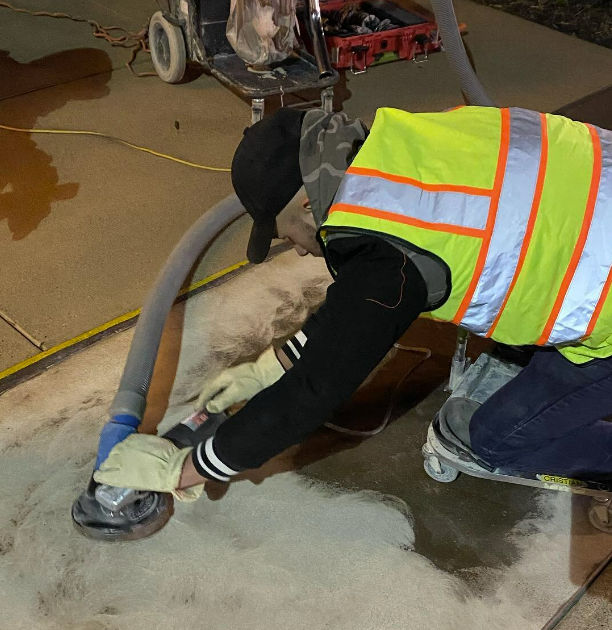 Walk-Behind Concrete Grinder
This commercial-grade concrete grinder can be rented at the Home Depot. It grinds down concrete high spots, removes sealers and thin mil paints, removes mastics and preps floors to accept new coatings.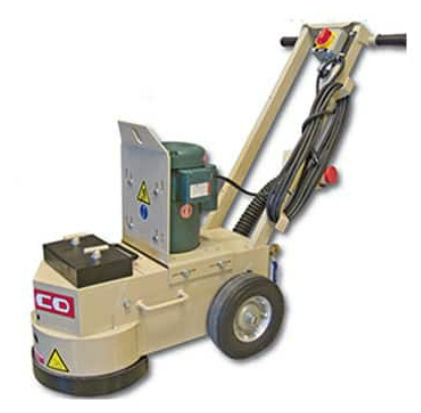 This tool should also be used with a concrete grinder dust vacuum.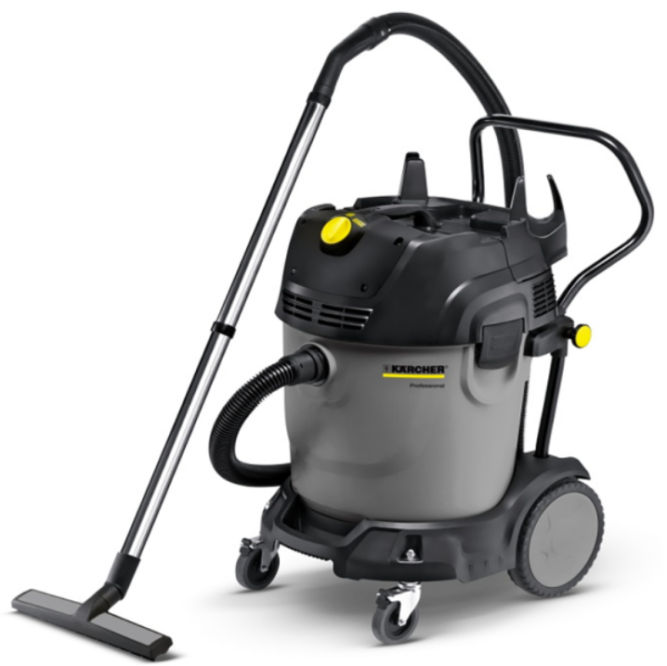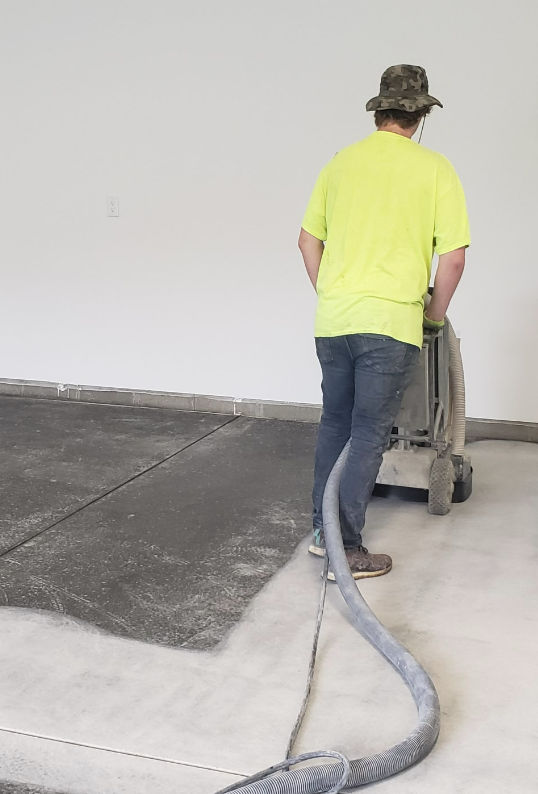 Shot Blaster
This tool can be rented from Sunbelt Rentals for $270 / day. This tool works by blasting media (shot) at the concrete to scour the surface. This is one of the best ways to prepare concrete. However, what's annoying about it is you have to periodically pick up the shot media that escapes the tool.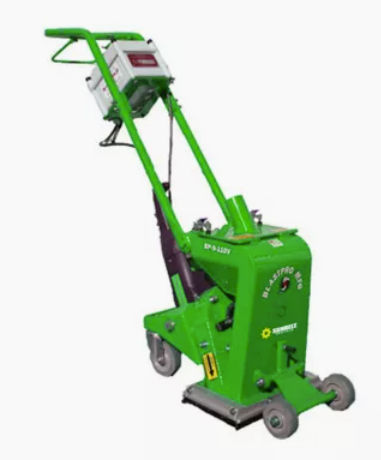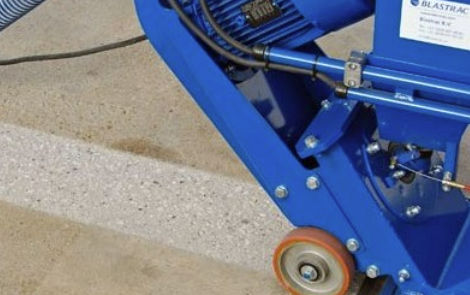 Dustless Blasting
You can hire a company, like this one in Stockton, California, to prep your concrete for you. This tool uses a combination of water and shot media.