I just finished renovating one of my rental apartments. I took a bunch of photos and, though the apartment looks nice, it looks extremely plain and uninviting without furniture. Some people have a good imagination and sense of design and can visualize what a room could look like with furniture the right furniture, but most people are clueless when it comes to interior design. I definitely don't want to spend a lot of time, money, and energy paying a professional stager to come and bring real furniture to my apartment. Fortunately, there are online services where you can pay companies (or individuals) to virtually stage photos of your rooms for you. Or, you can use one of many DIY websites where you can virtually stage your rooms yourself.
After doing some research, I came across Apply Design. They charge up to $10 per photo. You can try it for free on one photo. So, I gave it a try and here's what I came up with.
Living Room When Occupied by Tenant
The photo is distorted because I used a 360-degree camera placed in the center of the room. To show more of the room, I had to zoom out which made the walls look wider or narrower.
Living Room Right After I Kicked Out My Inherited Tenant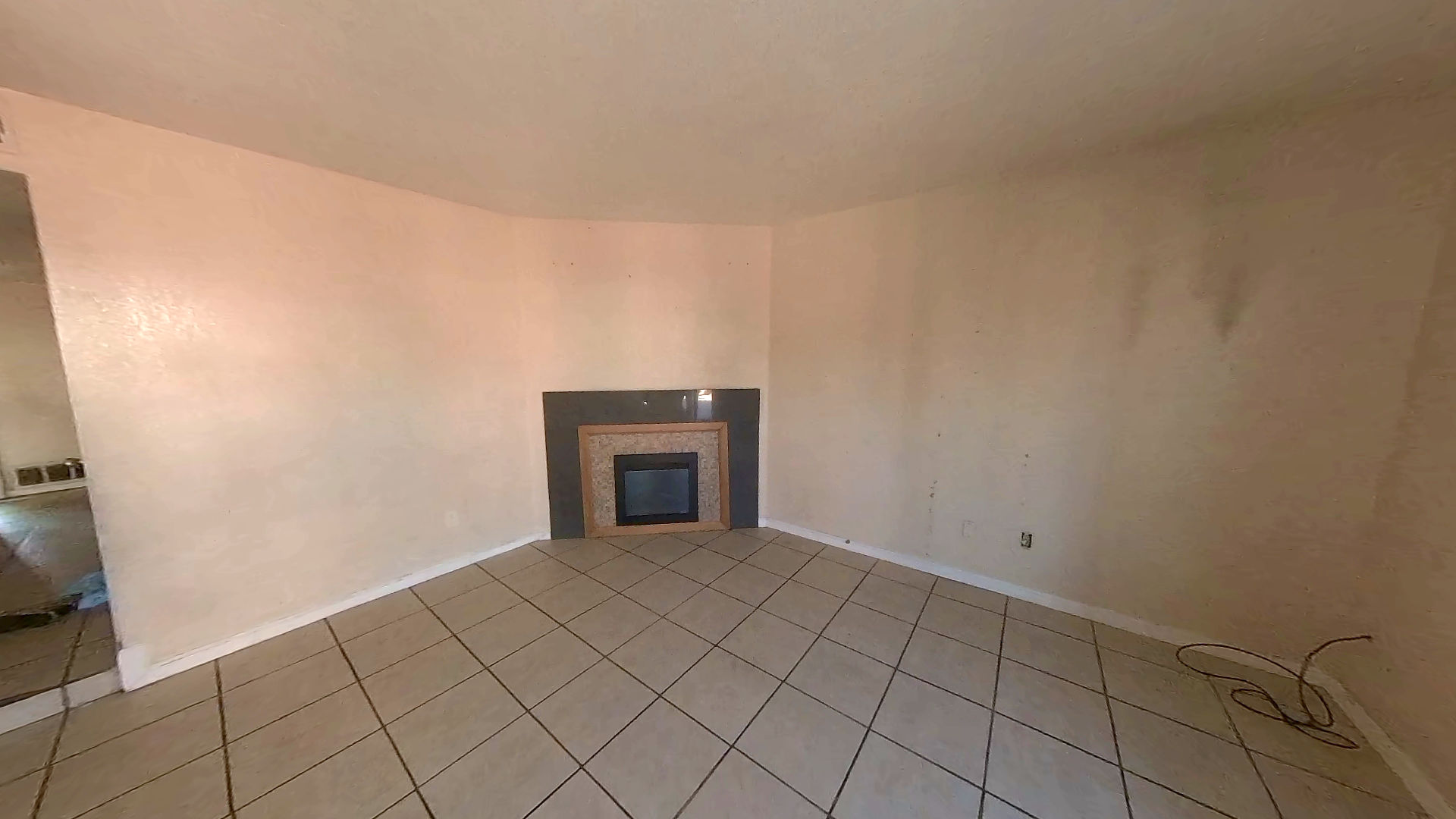 Again, the photo above is distorted.
Living Room After Renovating It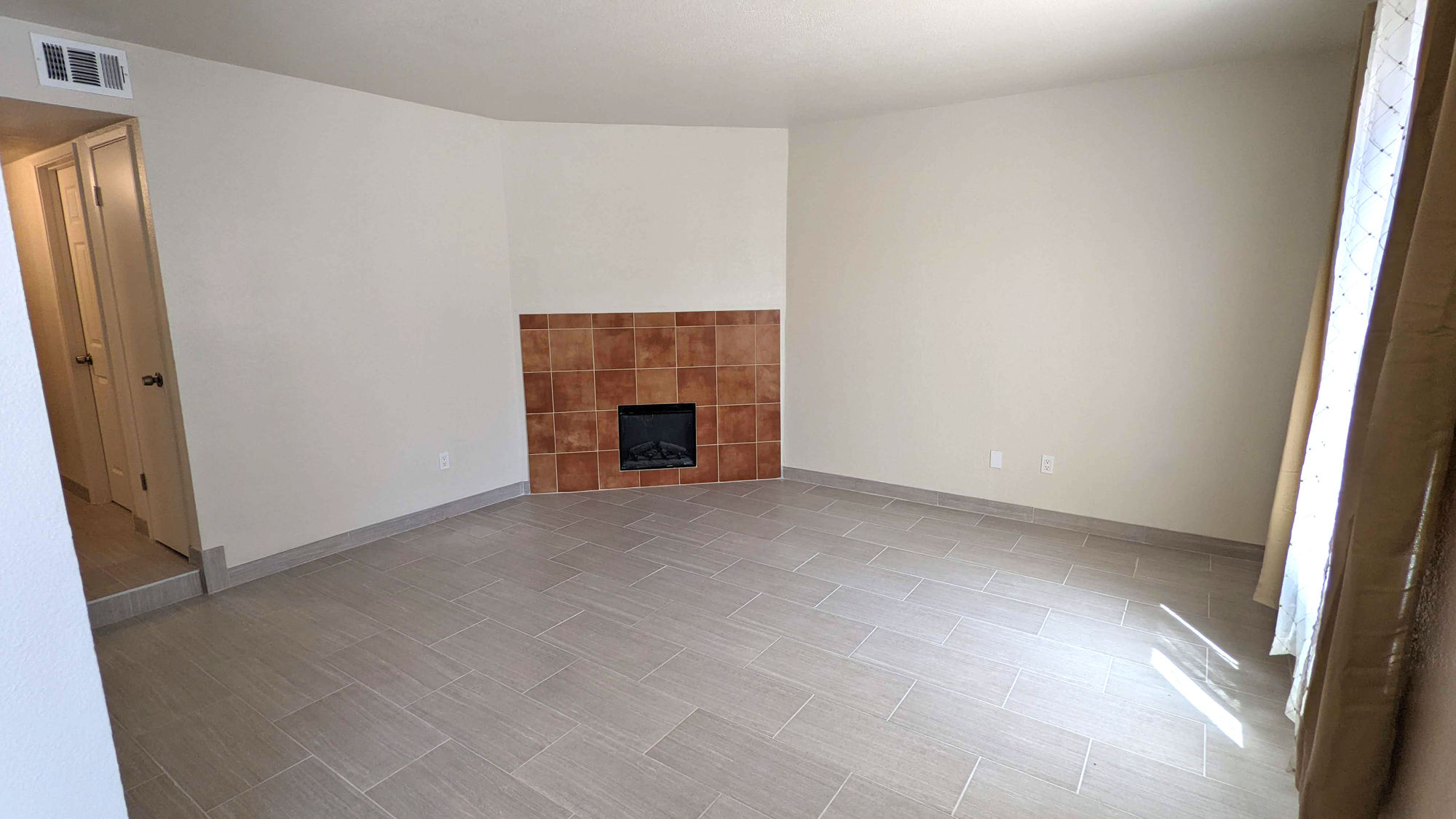 The photo above is the one I uploaded to Apply Design.
Virtually Staged Photo (Before Rendering)
This is how the living room looked after I drag and dropped furniture and design elements onto the previous photo but before rending the objects.
Virtually Staged Photo (After Rendering)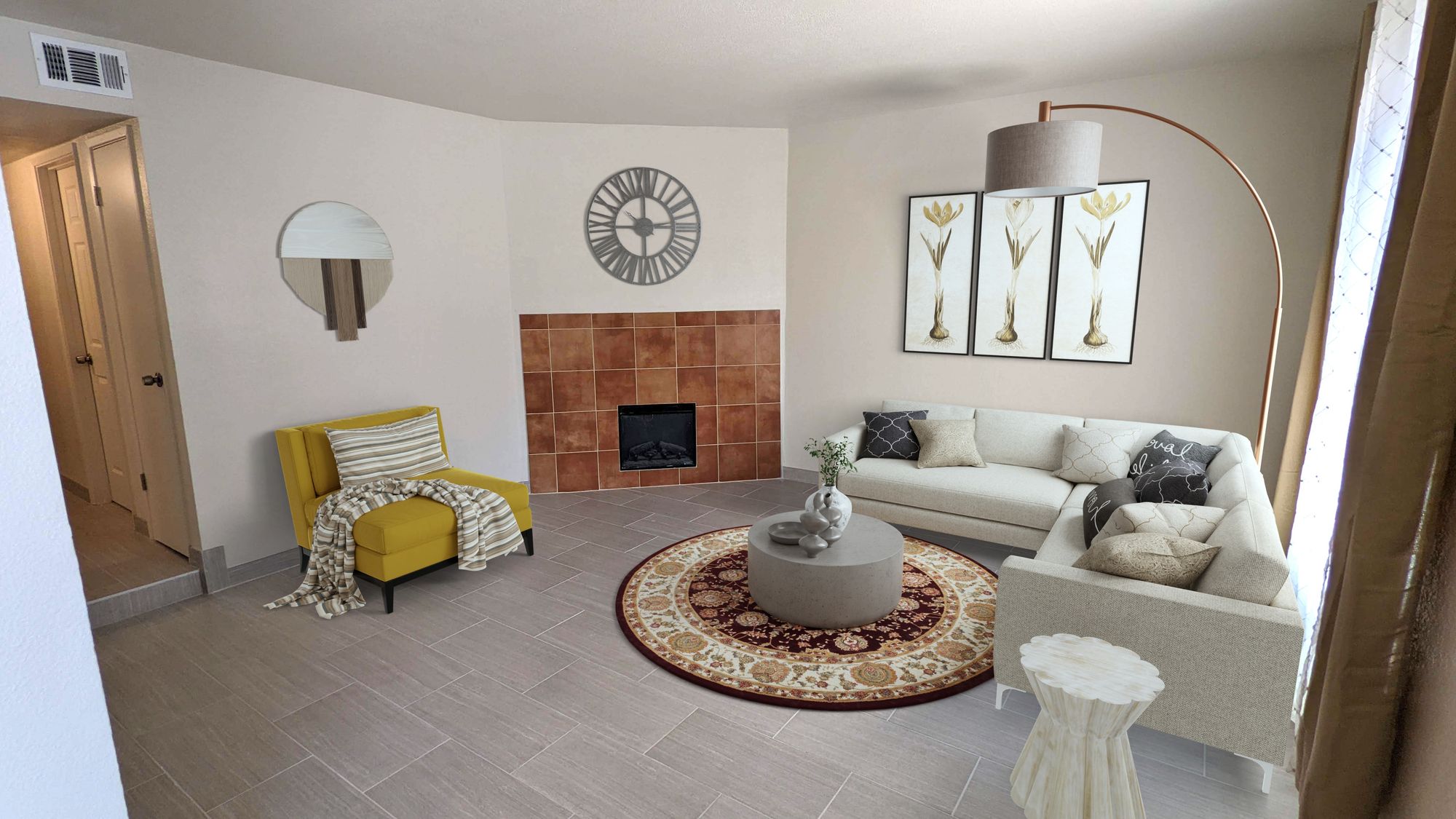 This is the final, rendered version of the photos. As you can see, it not only looks realistic, but it looks way more attractive and inviting than the empty room. When you compare it to the pre-rendered version, you see much more detail, shadows and vibrant colors.
How it Works
Virtually staging a room is actually very easy. Here are the steps using Apply Design.
Upload photos
Apply Design will take a few minutes to analyze each photo. I think it's trying to determine where the walls are and the depth of field.
Drag furniture and interior elements
You can search or browse for furniture and then drag them to your photo. You can edit each object by moving, resizing, rotating, etc.
Render a photo
Rendering a photo takes around 5-10 minutes.
Overall, I think this is a great way to improve your home sale or rental potential.
Other Examples