At one of my rental properties, I had some really ugly grass on the on both sides of the property and a jungle of weeds in the back. The space was wasted because not could or wanted to use it.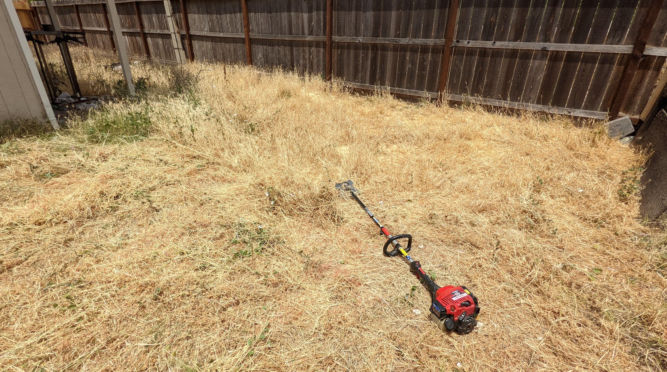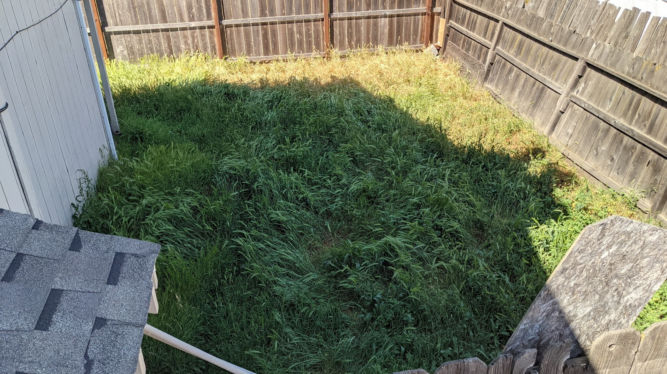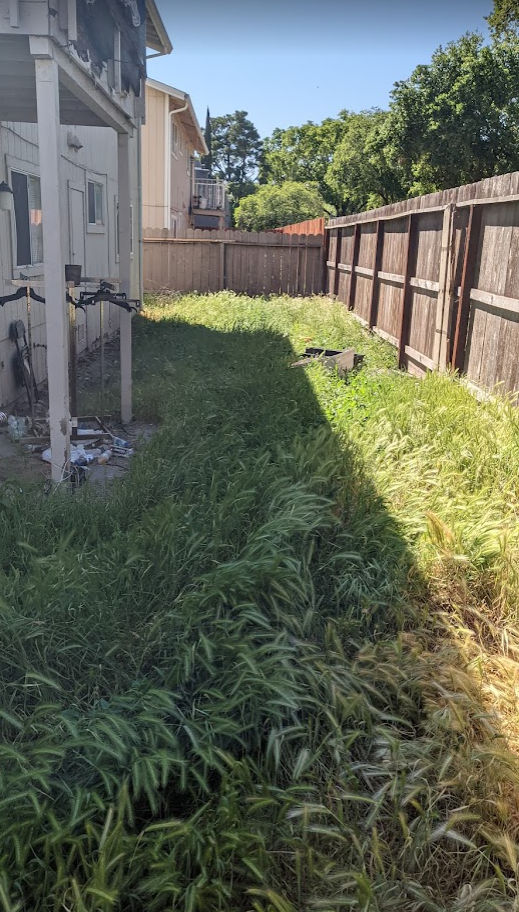 The previous owners (investors) didn't want to / know how to maintain the property so I was able to buy it from them at a discount.
I decided to replace most of the grass (weeds) with concrete indicated in neon green below. I wanted the grass at the remaining areas indicated in dark green to be removed at a depth of 3 inches to place 3/4″ Ginger rock / Sonoma Gold rock. I also wanted to plant ten 15 gallon Italian Cypress trees along the eastern fence.
Here's how the project went from start to finish.
Day 1: Hauling and Dumping Garbage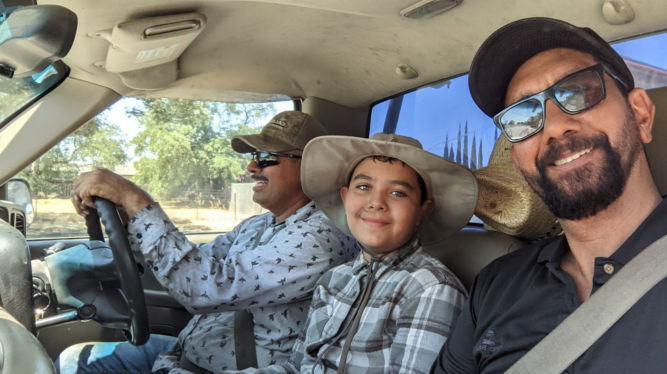 Day 2: Removing Grass and Dirt
Day 3: Removing Grass, Dirt, and Old Concrete Slabs
Day 4: Installing Wood Boundaries
Day 5: Pouring and Spreading Gravel
Day 6: Compacting Gravel and Installing Rebar and Weed Fabric
Day 7: Finishing Rebar Installation & Watering Yard
Day 8: Pouring & Finishing Concrete