This information applies to properties in California (specifically, Alameda County).
When a bank begins the foreclosure process, they must file a Notice of Default with the county clerk. You can search for all notices of default within a time period in a county by going the county clerk's website. For Alameda county, that would be
http://www.co.alameda.ca.us/auditor/clerk/propertysearch.htm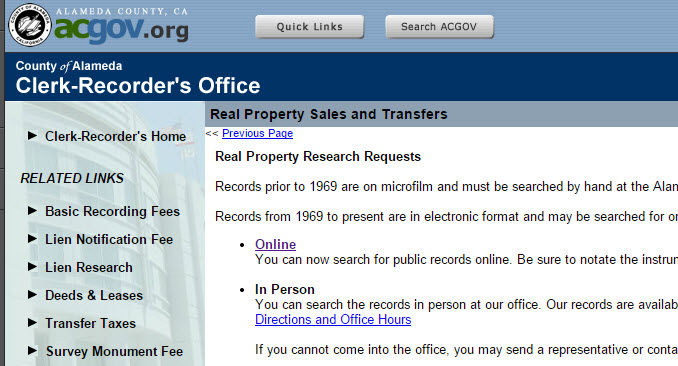 In this example, if you click on Online, you'll see a search form. Enter a time period, e.g. the last 365 days (a year) and choose NOTICE DEFAULT as the document type.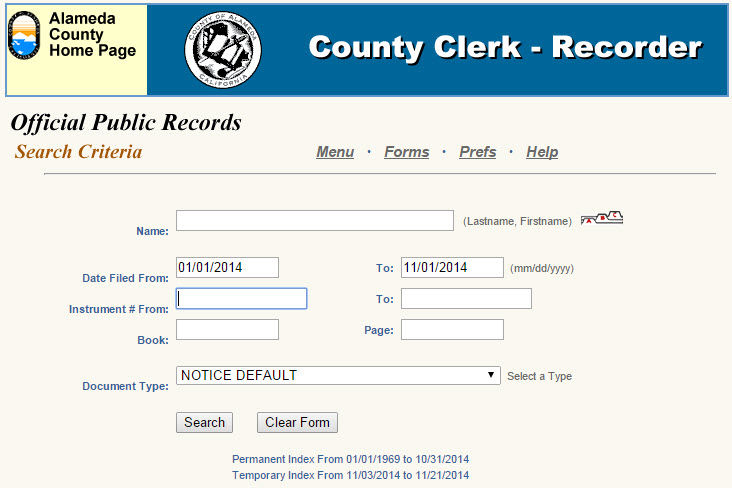 The search results show all properties that have a notice of default filed against them.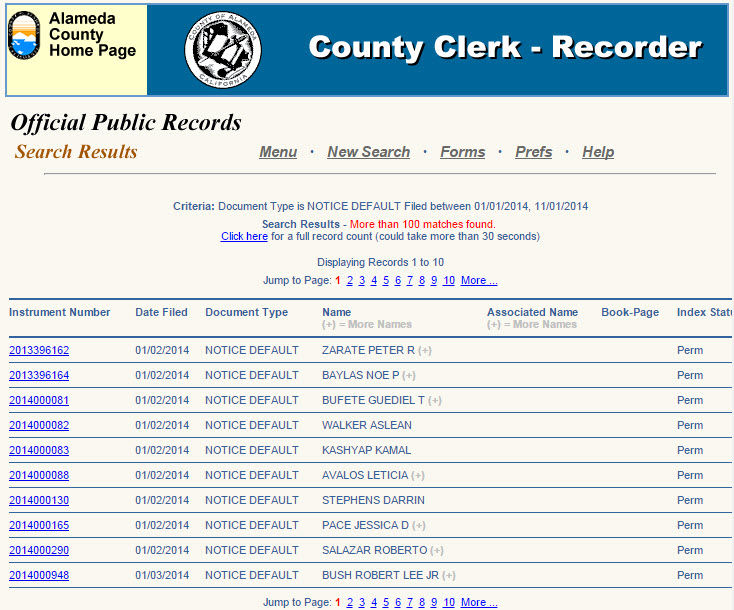 If the homeowner cured the default by making payments to catch up to what they owed their lender, then the lender (typically a bank) would find a CANCEL NOTICE DEFAULT and the property is no longer in foreclosure. To find out whether a property is no longer in foreclosure, click the Instrument link and see if a CANCEL NOTICE DEFAULT was filed.

The Alameda County Clerk's website isn't very useful as it doesn't tell you the address of the properties. Somehow, Zillow gets this information and you can find foreclosures there.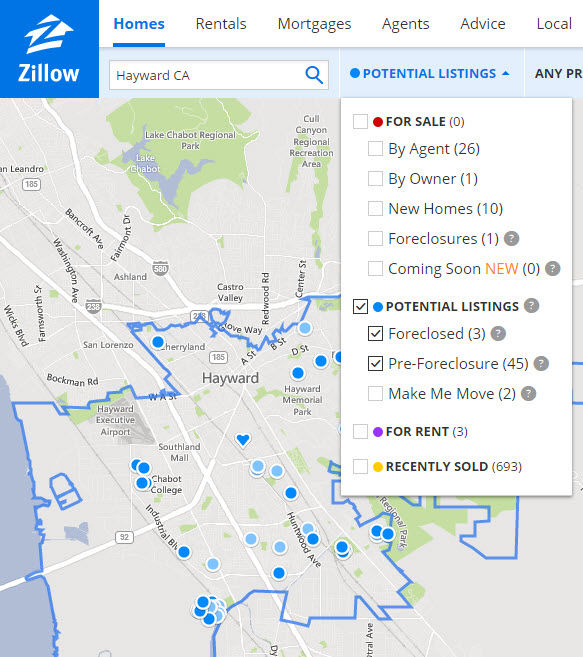 Once you find a foreclosure on Zillow, scroll down to get the parcel number to find additional information.

With the parcel number and/or property address, you can find out if the homeowner's paid their property tax which must get paid and it could represent a lien which supercedes all other liens. Find your county's website for property taxes and enter the parcel number or property address to find a history of property tax payments.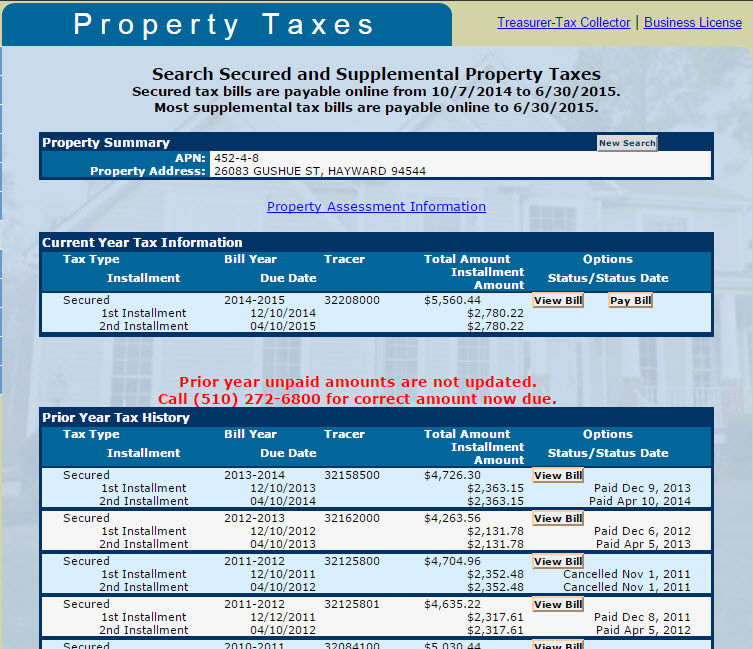 A property can have other liens against it. Liens must be filed with county recorder's office. Unfortunately, the Alameda County Recorder's website isn't very user-friendly. You can't enter a parcel number or property address to find all liens against it. You can find the names of the owners and then search for liens that have their name associated with it. Or, you can hire a title company or abstractor to research liens against a property for you. You can also pay for title insurance in case you move forward and pursue purchasing a foreclosure property.
If a pre-foreclosure property is going to auction, the lender must file a Notice of Sale with the county clerk's office. Like the Notice of Default, you can find all filed Notices of Sale on the same website. You can also go to Auction.com to find all properties that are scheduled to go to auction and see additional information such as the opening bid, place and location of the auction and whether the auction was canceled or postponed and rescheduled for a future date.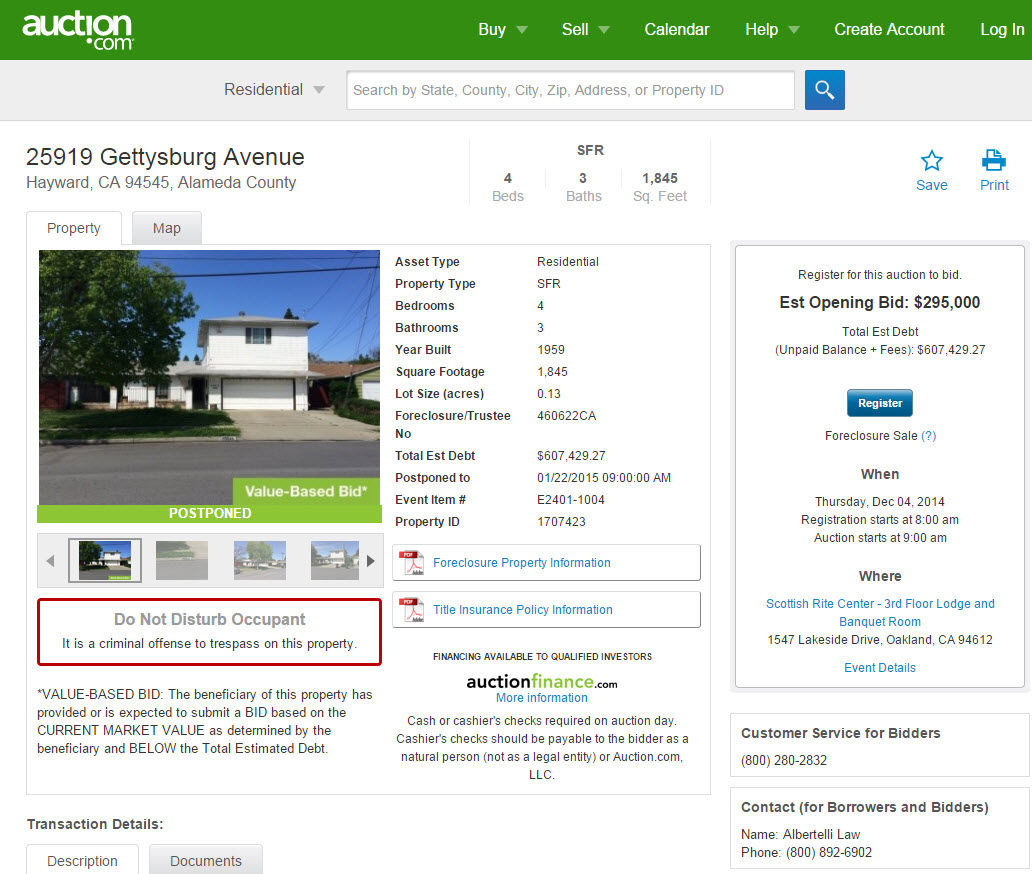 Another useful website is realtytrac.com which provides lots of information on a property including estimates as to whether the owner has any equity, how many loans (liens) are against the property, and much more. RealtyTrac is not free.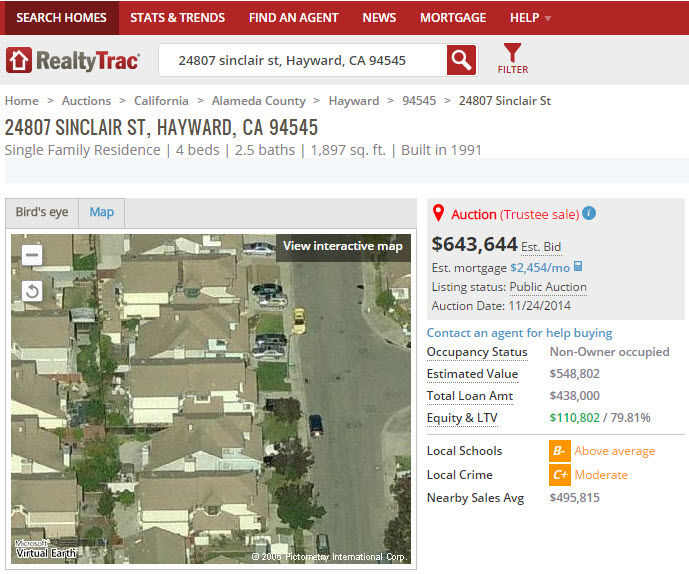 If you know a property is in pre-foreclosure but want to check if it's still in foreclosure, you can find the names of the homeowners based on the property address by going to peoplesmart.com and entering the property address.
At this point, you can search the country clerk's files based on last name as follows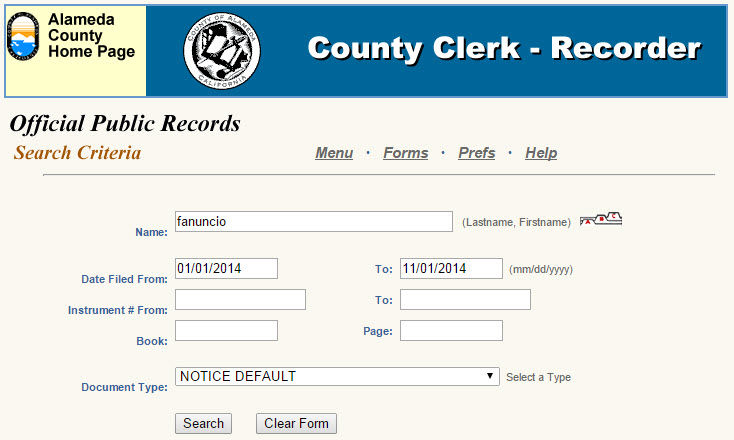 You will probably find a match and be able to tell whether the homeowners are still in foreclosure or not based on whether a CANCEL NOTICE DEFAULT was filed. In this example, it was canceled.
For more information about the specifics of the foreclosure process in California, visit
http://www.courts.ca.gov/1048.htm